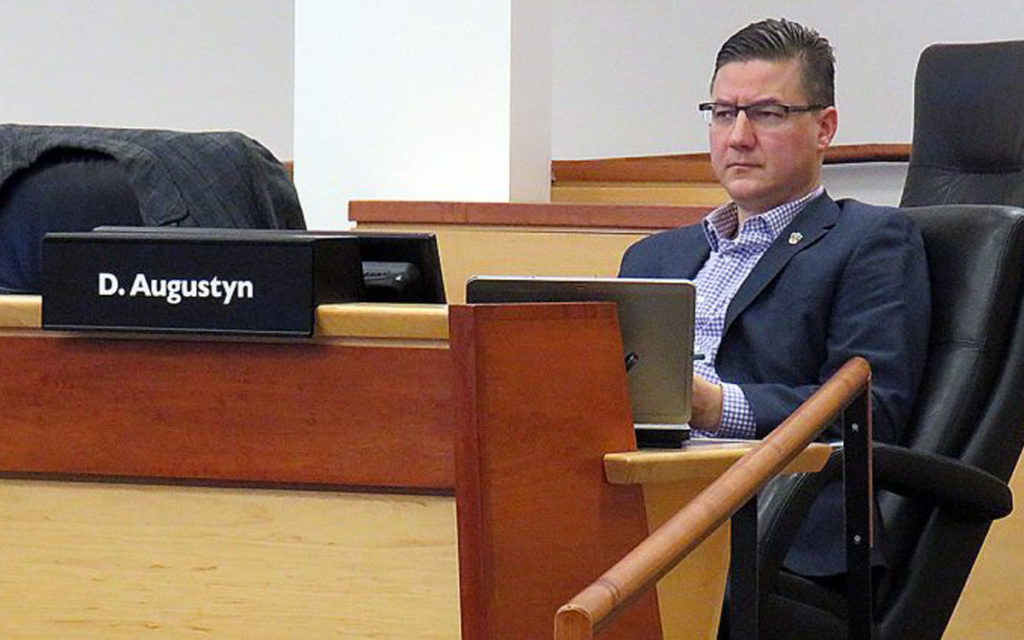 Pelham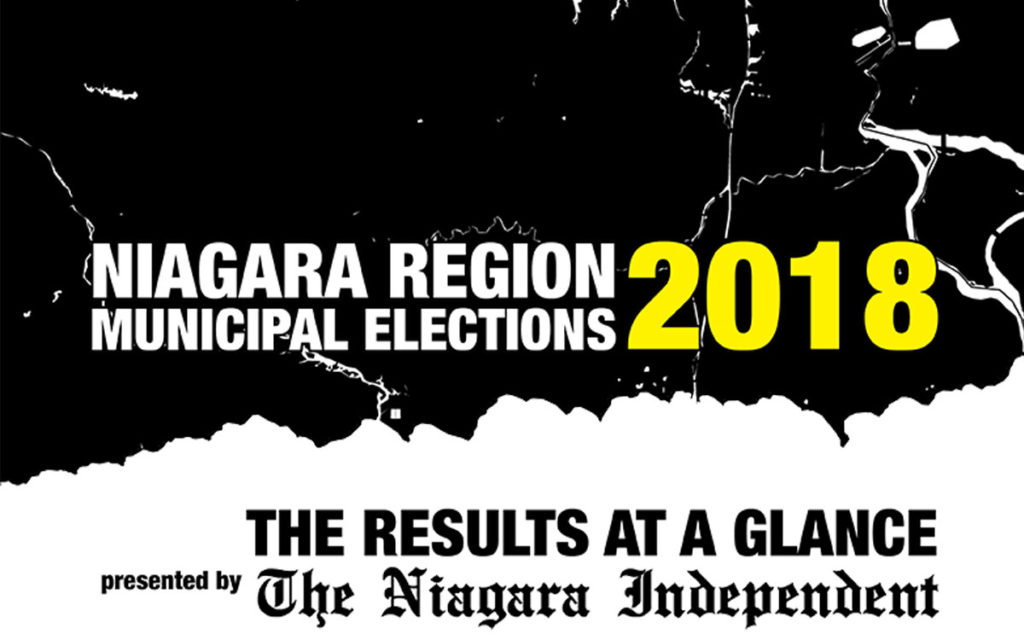 While it was a night of change in several spots across the region, nowhere was this more apparent than in Pelham. Voters there, fed up with a huge debt, tax hikes, strange land deals and a tone-deaf council, took the opportunity to throw the whole lot out.
Mayor Dave Augustyn, with dreams of becoming regional chair, didn't run for Mayor but ran for Pelham's regional council seat against incumbent Brian Baty and newcomer Diana Huson. Showing their depth of disappointment with the Mayor, voters in Augustyn's hometown relegated him to third place, behind both Baty and winner Huson.
Huson made news late in the campaign by rejecting an endorsement from "A Better Niagara" (after the organization ran attack ad materials against Baty in an effort to ostensibly assist Augustyn).
"I have been told by a few people that mudslinging and negative campaigning is 'status quo,'" wrote Huson on her Facebook page. "I don't agree. This is not part of my campaign, nor part of my values and as a result I asked ABN to remove me from their endorsed list."
But voters didn't stop there. Gary Accursi, who many have deemed Augustyn's right-hand man on town council, ran for mayor. He was thrashed by Marvin Junkin. Junkin was the lone councillor who stood up against Mayor Dave and the rest of his council for what he alleged were deceptive actions and communications with the community.
Similarly, incumbents Richard Rybiak, James Lane, John Durley and Peter Papp were all sent packing, replaced by newcomers Lisa Haun,Mike Ciolfi, Robert Hildebrandt, Marianne Stewart, Ron Kore and John Wink.
Niagara Falls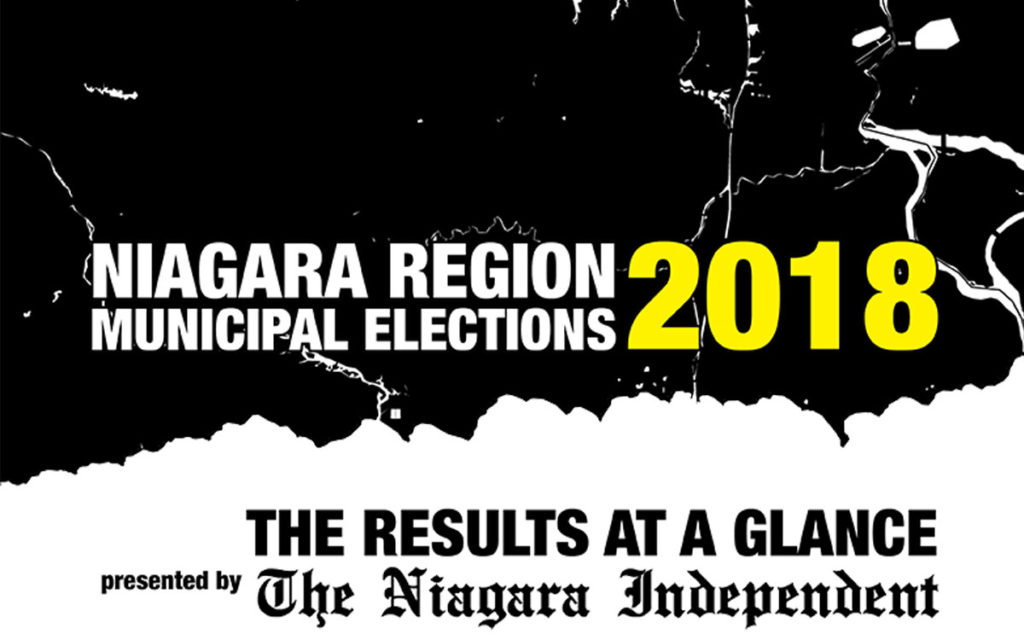 Incumbents reigned in Niagara Falls. Jim Diodati won in a landslide over former Liberal MPP and Niagara Falls city councillor Kim Craitor.  Craitor was of course hounded by his being turfed from provincial office by his own party after an investigation of sexual harassment allegations made against him by his staff.  The following investigation led then Premier Kathleen Wynne to demand his resignation.  But in this Mayor's race, Craitor was purportedly aided by Wayne Gates and the NDP machinery and that made the race feel closer than many observers had expected.  In the end, the affable Diodati won easy.
City Council saw incumbents Mike Strange, Wayne Thomson, Victor Pietrangelo, Wayne Campbell, Vince Kerrio and Carolyn Ioannoni all returned. They will be joined by newcomers Chirs Dabrowski and Lori Lococco.  Only Craitor and Joyce Morocco will not return to the Niagara Falls council chamber.
Regional councillor Bob Gale was returned to office by Niagara Falls voters. He will be joined by former councillor Barb Greenwood and newcomer Peter Nicholson, son of MP Rob Nicholson. Nicholson led the polls in his first electoral gambit.
Fort Erie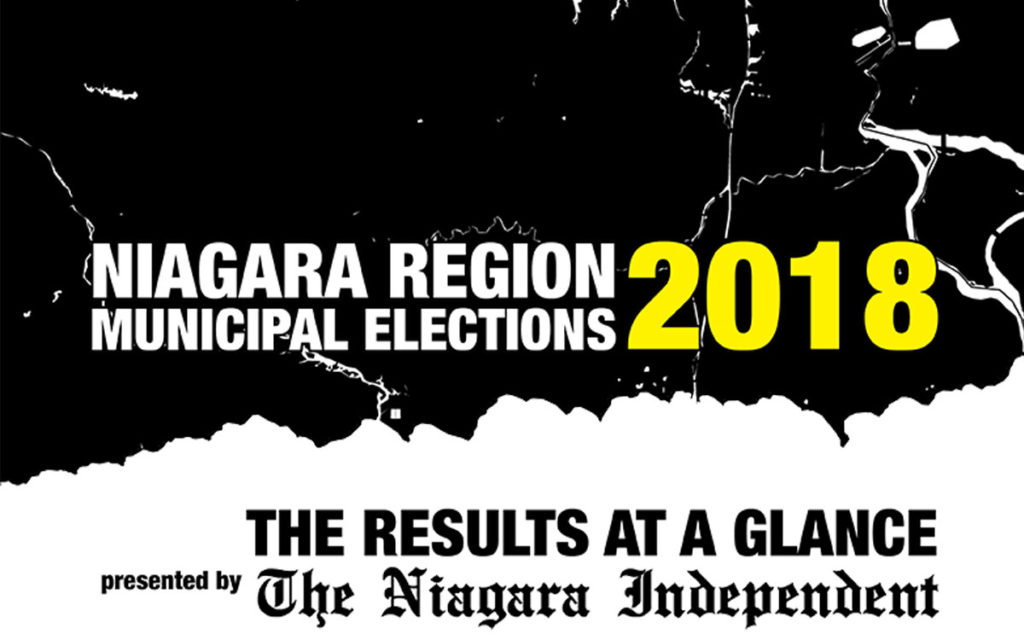 Fort Erie played host to one of the biggest upsets from around the region last night; as political newcomer Tom Insinna edged out heavy-favourite and sitting representative Sandy Annunziata. Although Annunziata has been marred by minor controversies throughout his political tenure, many thought the former CFL guard was a shoo-in. With his surprise victory, Insinna will take over as the town's sole regional councillor.
Wayne Redekop handedly re-secured his mayoral seat, defeating Stephen Passero and George Jardine with well-over half the vote.
Port Colborne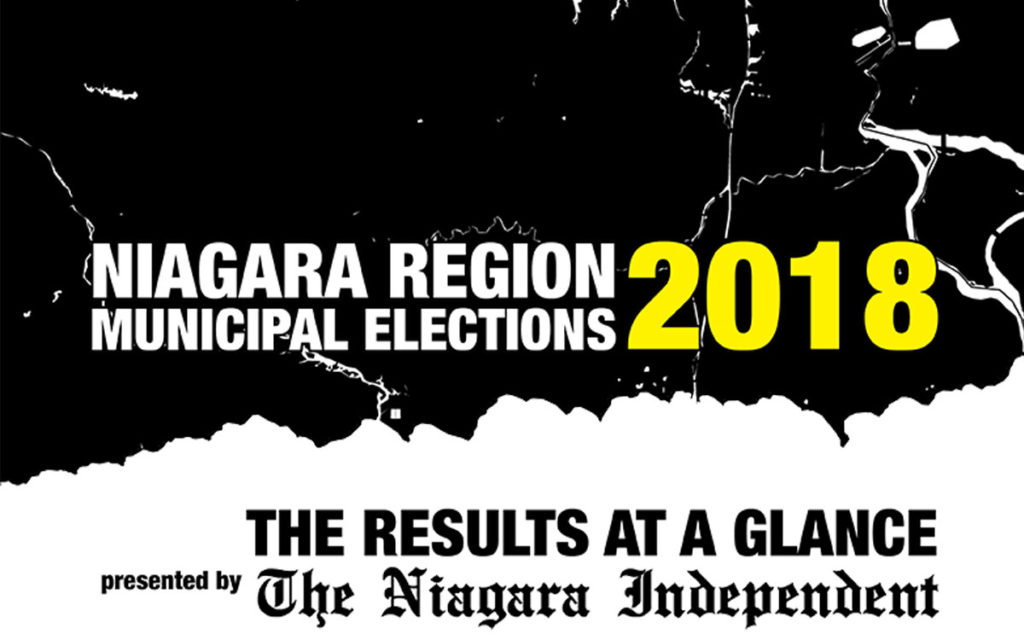 For mayor in Port Colborne, longtime city councillor Bill Steele managed to fend off two-time alderman and Wainfleet's former interim mayor, Betty Konc. Steele will replace former MP and Port Colborne's mayor since 2014, John Maloney. At 73, Maloney has decided to retire from politics.
The municipality's current regional councillor, Dave Barrick (who decided not to seek re-election), will hand over the Regional Council reigns to veteran city councillor Barbara Butters.
Wainfleet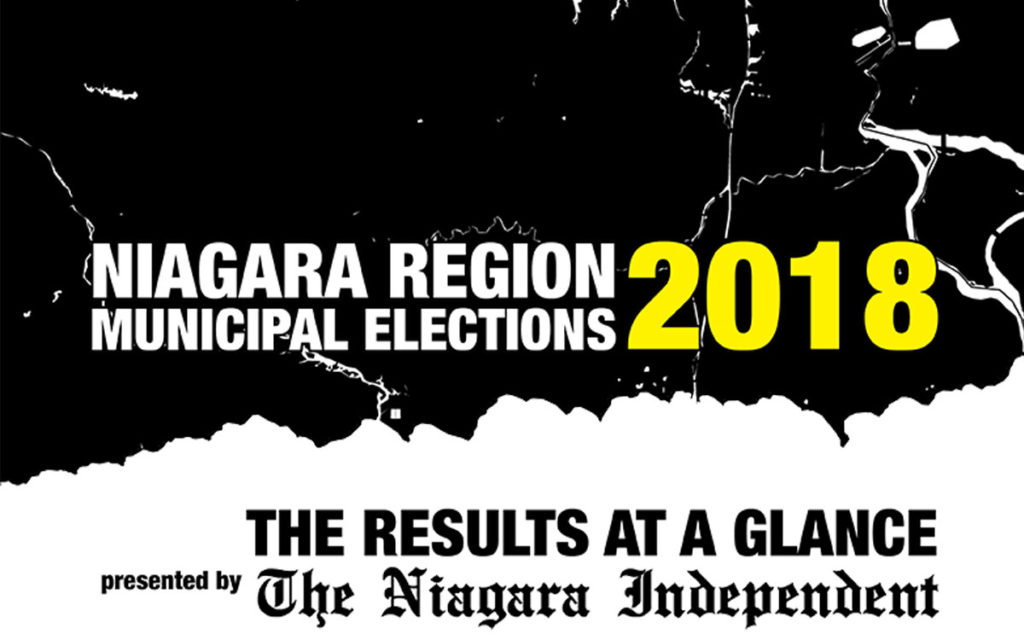 Kevin Gibson flew to the front of the pack in a large field of competitors vying to head Wainfleet's municipal government. Out of six challengers, Gibson was the only one to cross the small township's 1,000 vote threshold (doubling his nearest two competitors combined).
Welland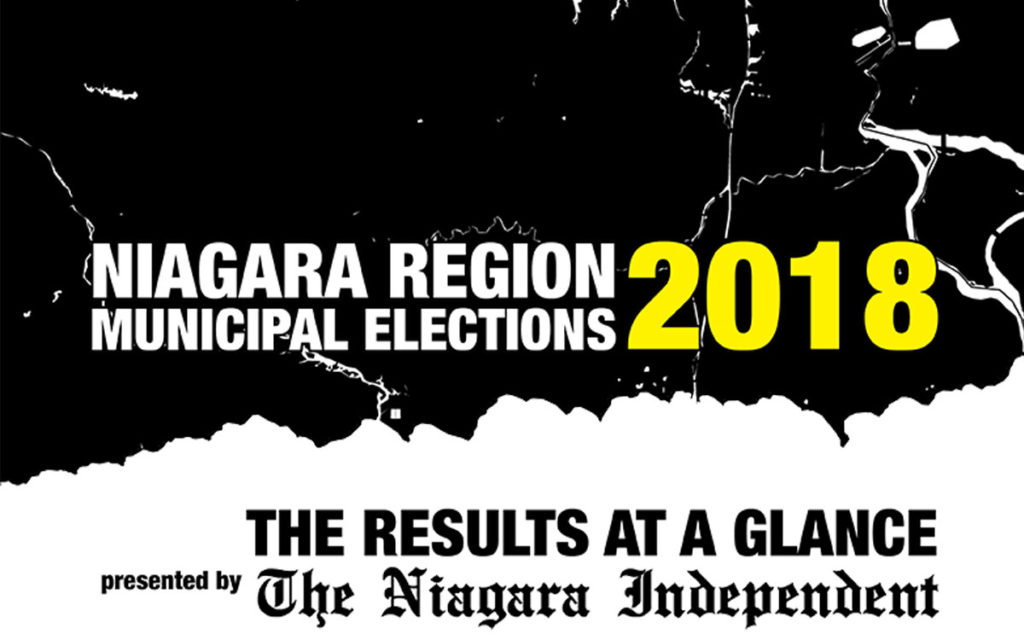 As expected, incumbent mayor of Welland Frank Campion easily earned another term in office. Campion won a whopping 10,000 of the some 13,000 total votes cast.
Interestingly, quite unlike their mayoral counterpart, both of Welland's incumbent regional councillors lost in their respective race. Though, unlike Fort Erie regional councillor Sandy Annunziata (who lost to a political newcomer), Paul Grenier and George Marshall will be replaced by two familiar faces. Pat Chiocchio is a four-term Welland city councillor. While Leanna Villella, the city's second regional councillor-elect, ran as the Niagara Centre Conservative candidate in the 2011 and 2015 federal elections.