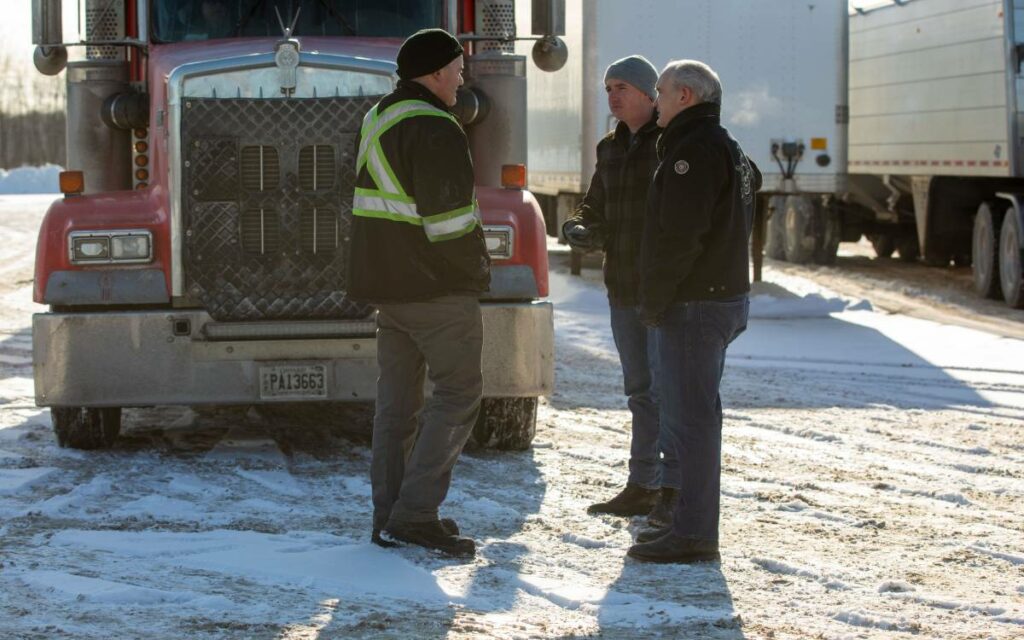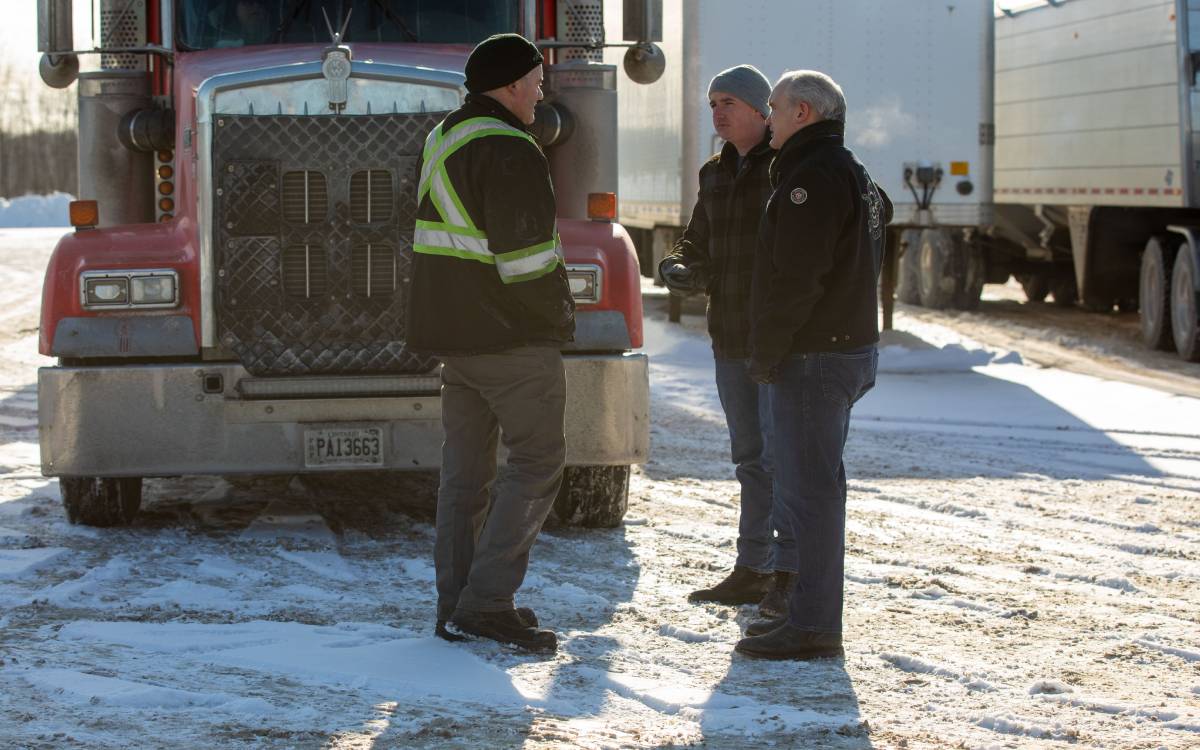 Just as the trucker convoy made its way into the nation's capital last Thursday, former Conservative MP James Cummings released his report reviewing the 2021 election performance of Conservative leader Erin O'Toole (pictured, right). Photo credit: Twitter/Erin O'Toole
The Leader of the Official Opposition is one of the worst jobs in the world and Erin O'Toole learned that last week.
As opposition leader, O'Toole's job is to act as a check on the government and provide alterative solutions to issues that Canadians are faced with. Most people do not know the leader's name outside of an election and those that know him, don't like him. A recent Abacus Data poll found that O'Toole's likeability is on par with the Montreal Canadiens' season.   
Between getting slammed in the media and then by his own caucus for his approach to the trucker protest happening in Ottawa, O'Toole's week did not start off great. The week quickly took a turn towards the toilet when the caucus met on Thursday to discuss the recent election results. The Conservative Party tapped former Alberta MP James Cummings to conduct a full review of the election and the events that led to the party losing.
From all accounts, Cummings, who was defeated in 2021, provided an honest evaluation of the election. It started off well, but then fell off the rails in the last few weeks. Depending what side of the fence you sit on, the report was both supportive and negative towards O'Toole. 
Those that are team O'Toole noted how well the campaign was going, and now that they have the report, they know what to do better next time. The point was made that O'Toole was not able to be himself in the last few weeks of the campaign as he was being over-coached and over-managed. 
Alternatively, those eyeing up O'Toole's job and hoping for a leadership race to shoot their shot are using this report as a chair to beat O'Toole over the head with WWE style.
The general consensus last week was that Erin O'Toole was a dead man walking and the Grim Reaper could be found in his own party. The morale around the party seemed that of a funeral and there was no light at the end of the tunnel.
To his credit, O'Toole wants to fight for his job and fight for the party. Supporting and meeting with the truckers that arrived in Ottawa on Friday was not a move that O'Toole seemed like he wanted to do. Earlier in the week, O'Toole was asked if he supported the movement and his answers left many scratching their heads on what he actually meant.
O'Toole understands the risk of being seen supporting truckers and a possible fringe movement. He understands that this is not a move that will help him win in the GTA amongst people who have voted Conservative in the past but are unsure if they can trust O'Toole to be sensible.
He also sees the risk of not supporting truckers: losing his job as leader. If he's reading the room correctly, it shows that a large part of the Conservative base and MPs support this movement. These are the same people that elected him to be leader in 2020 and will be the same people that need to vote for him later this year in a leadership review.
His approach is reasonable, and he understands he needs to have caucus on his side if he has any hopes of hanging on to the top job. But he has always had a problem around caucus management and keeping MPs on side – again, not a new problem for an opposition leader.
MPs have their own agenda and want to have their voice heard. They also want to be top dog, and in opposition, there is not much room for that – which creates problems. Around Ottawa it is said that if you want to leak something to the media, tell your caucus. If an MP does not like something, they will happily go kicking and screaming to the media to break the news and cause a headache for their leader.
O'Toole has experienced this a number of times. It is one reason he did not tell his caucus about his plan to tax carbon ahead of the announcement. A decision that many in his caucus, especially those from western Canada, have not forgotten.
O'Toole may not be a dead man walking just yet, but he is looking paler by the day. If he wants to beat the Liberals in the election, he needs to stop beating himself. O'Toole needs to heed the advice from the Cummings report and just be genuine and not the over-coached leader he is being told to be.
Daniel Perry is a consultant with Summa Strategies Canada, one of the country's leading public affairs firms. During the 2021 federal election, he was a regular panelist on CBC's Power and Politics and CTV Morning Ottawa.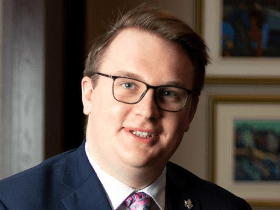 Daniel Perry is a consultant with Summa Strategies Canada, one of the country's leading public affairs firms. During the most recent federal election, he was a regular panelist on CBC's Power and Politics and CTV Morning Ottawa.