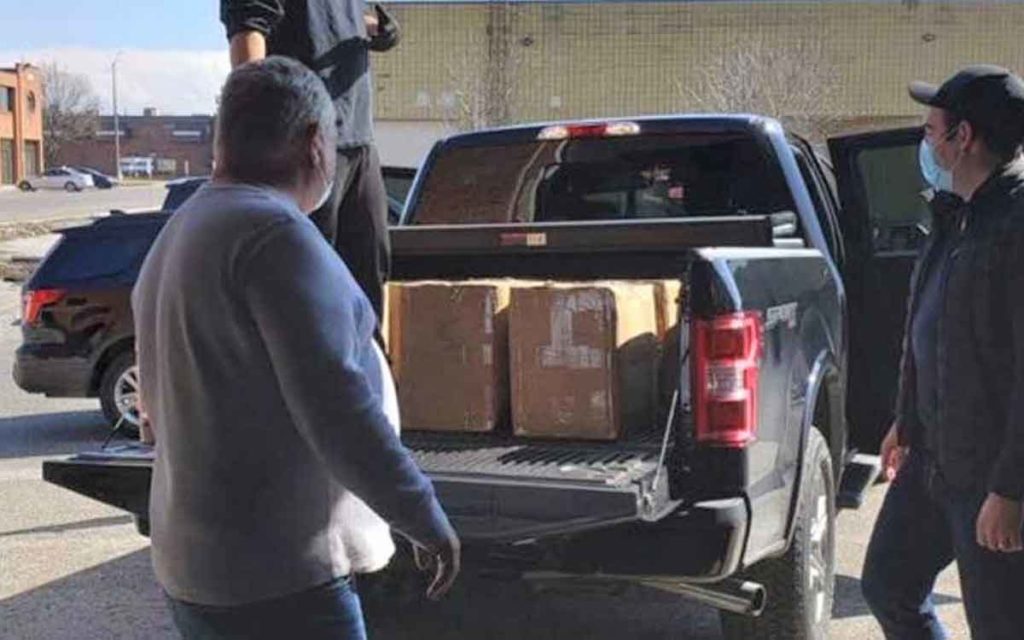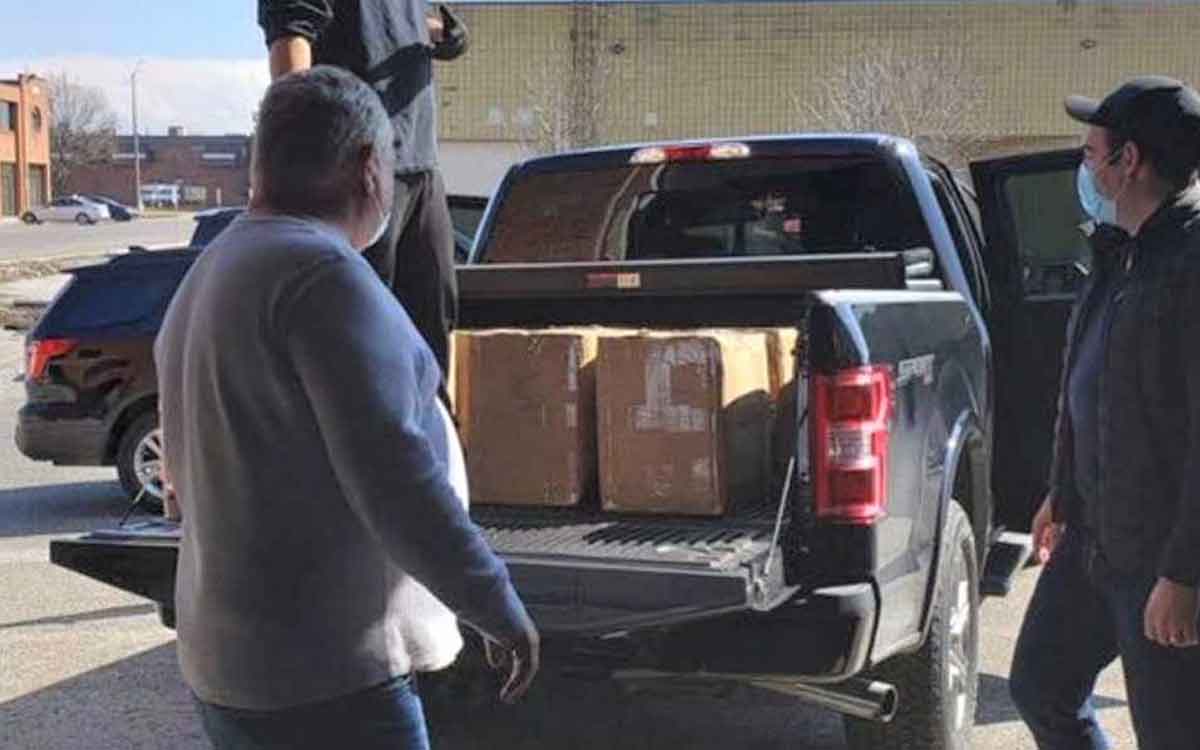 Premier Doug Ford on Sunday loading masks to be delivered to a local hospital.
I went for a bike ride to pick up some essentials on Tuesday and decided to take a spin through the Queen's Park grounds.
As I was riding past the east entrance I saw Premier Doug Ford climbing into his ride. I didn't get a chance to talk to the premier – I kind of wish I did – but I did do something many of us in Ontario are doing right now, I gave him a "thumbs up."
The premier must have told his security and driver to get my attention because they honked their horn. I turned around and everyone in the truck was giving me a "thumbs up" back.
Unlike many I am not surprised by the performance of Premier Ford through the crisis we are all living.
Take away the learning pains of a government taking over after 15 years on the sidelines. Take away the stumbles expected from someone new to provincial politics taking over Ontario's top job. And you are left with a government finding its way amongst a real mess.
While dealing with the quagmire he inherited has sometimes kneecapped Premier Ford, the pandemic has let him rely on his skills.
Doug Ford is a successful businessman and a successful person in business knows you listen to the experts and make decisions based on their advice. This he is doing.
He is a family man who has dealt with his far share of tragedy. The loss of his best friend and brother, Rob, through tragic circumstances and the recent death of his mother Ruth Diane to name but two. So he knows what people are going through who have sick loved ones.
He also wants to keep his own family safe and by extension the families across the province.
Most of all, Doug Ford is genuine. When he speaks of concern and says he is pissed off you can believe him. The passion in his voice every day at the daily press conference is evident.
That genuineness isn't fake or a new thing either.
I remember I ran into him in Ottawa just after he announced his bid to become Ontario PC Leader. At that point I had only met Mr. Ford six or seven times before, over the span of several years. I reached out my hand and, without prompting; he said "good to see you Kelly."
There are politicians I have met a couple hundred times, Ontario PC ones, who can't remember my name and my last name is Harris for God sake. Yet here was this so-called outsider who knew who I was. Maybe he did maybe he didn't, he may just have asked someone who I was to have that information in case he talked to me, the point is, the effort was made.
There is power in that sincerity and it goes to the core of a man who gets a call about medical masks being available and jumps in his truck to pick them up and deliver them to those in need. I am certain Mr. Ford's staff and ministers have had to hold him back from doing things, because, "we have people for that."
I don't believe Doug Ford has ever believed he has "people" for anything. That's not always good, especially when you hold the top political job in the province, but it is something I doubt will ever change.
In saying that, I have another name for you, Natalia Kusendova. The Member of Provincial Parliament from Mississauga Centre has got the same kind of "git er done" attitude.
Full transparency, I consider Natalia a friend so pardon me if I fawn over her a bit. You see Ms. Kusendova is a registered nurse and, aside from still fulfilling her parliamentary duties, has gone back to work at the Etobicoke General Hospital – often working 12-hour shifts – to aid in the pandemic response.
I can just imagine the conversation she had with the premier to tell him she wanted to go to work on the health care front lines. It probably went something like this.
"Premier, it's me, Natalia… I want to go and help out on the front lines and work as a nurse."
Premier Ford likely responded with, "why are you asking me?"
Natalia's come back may have been, "I'm not asking you premier, I'm telling you."
To that he likely responded, "Good, stay safe, we are all proud of you."
"Proud", when was the last time you said that about a politician? And I don't mean in a partisan sense either. I am talking real pride in who we elect.
Jane Philpott, Canada's former Health Minister under Prime Minister Justin Trudeau's first term government, is another one.
She has returned to the front lines to work as a doctor. The difference of course the voters in the riding of Markham-Stouffville didn't think she deserved to be re-elected last October, so she wasn't working in Ottawa.
Still, she did have to tell Queen's University, where she will take over as Dean of the Faculty of Health starting July 1, that she might be busy.
The funny thing about all three is I would bet they would tell you they are only doing what they are supposed to be doing. They are each relying on their training or skills to deliver for the province and help all of us get through, what will no doubt be, a seminal moment in all our lives.
They would point to the grocery store clerks, the LCBO security guards, the first responders and transit operators as the people who deserve real credit for what they are doing.
Regardless of when we all get through this, and I agree with the premier in saying when not if, Ontario may prove to be a shining example of a government and province that did it right.
For now let's give Premier Ford, Ms. Kusendova and Ms. Philpott the respect they deserve and stay indoors to stop the spread.
If that is not enough, do it for all of those who are out there working for us.
And when you pick up your next bottle of VQA wine, bag of milk or get squirted with hand sanitizer by the person working the door at the local grocer, say thank you, they are doing their part to protect you and your loved ones lives.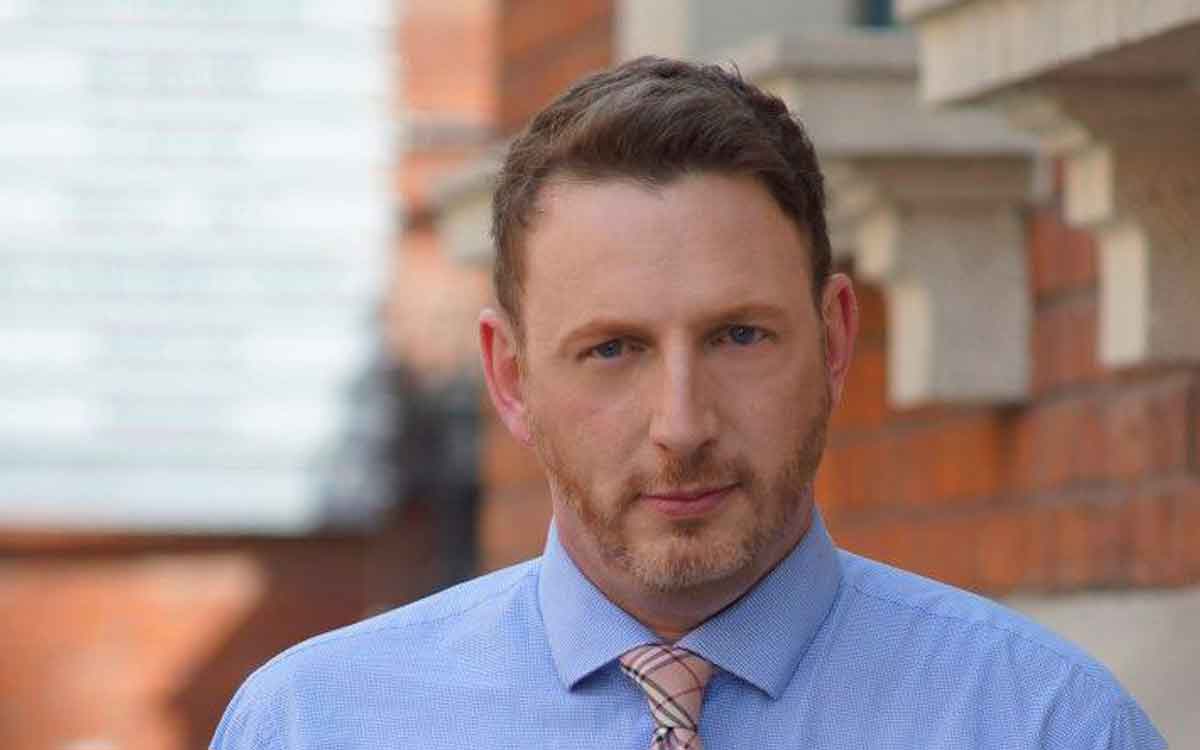 Kelly Harris is Principal of Harris Public Affairs. He is a regular commentator on Global News Radio 640. He has spent the last decade working with Canada's credit unions and served as Director on the Board of the Canadian Credit Union Association. An internationally published journalist, he has held senior positions in the Gordon Campbell government in British Columbia and Tim Hudak's opposition at Queen's Park. An avid traveller, cyclist, member of Bills Mafia and die-hard fan of the Toronto Maple Leafs.