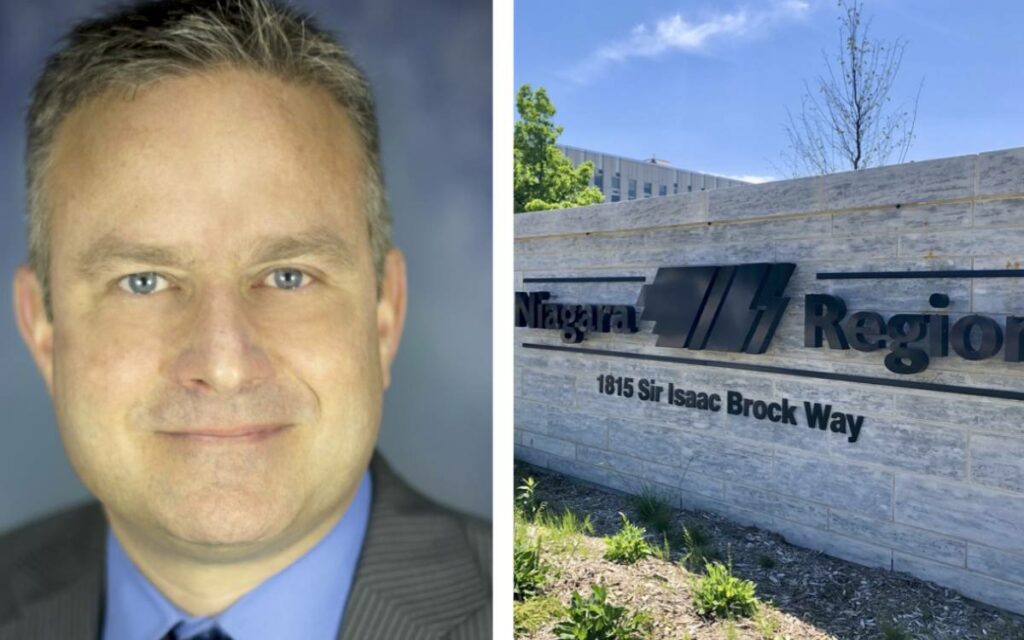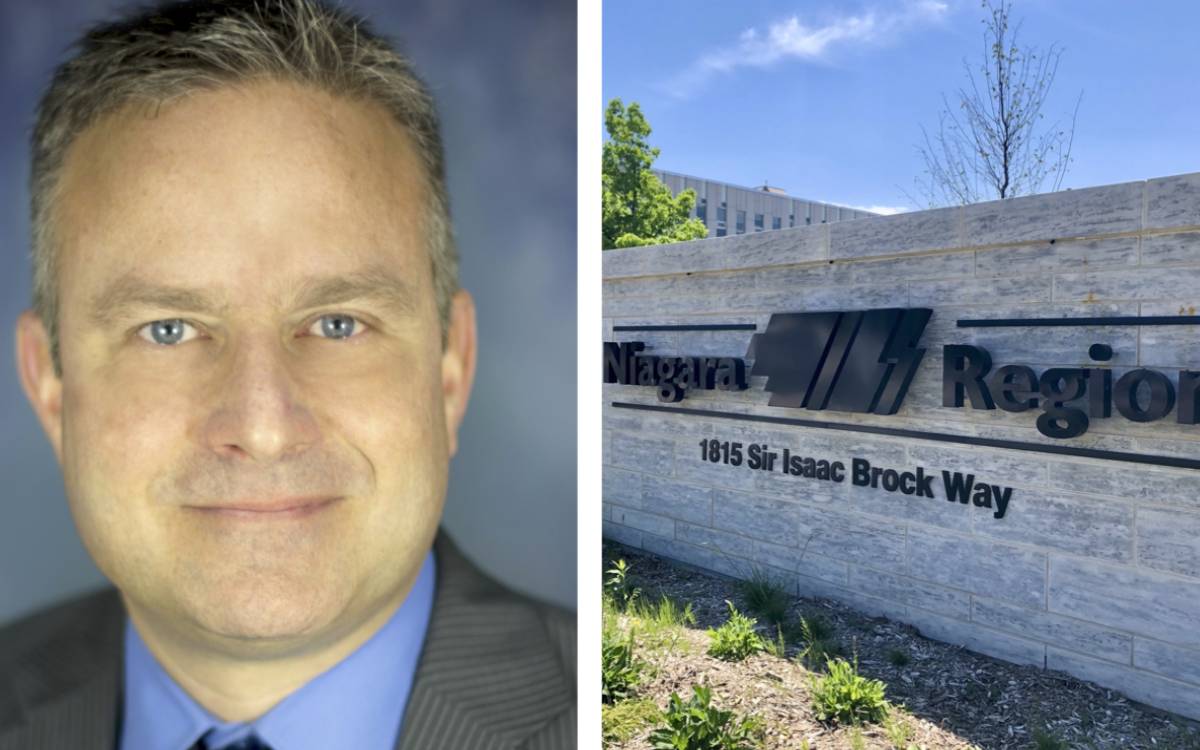 Ron Tripp has served as acting CAO of Niagara Region since December 2018. He will take up the chief administrator role in a permanent capacity starting Monday next week. 
At a special council meeting on Wednesday, Niagara Regional Council formally appointed the municipality's new permanent Chief Administrative Officer (CAO). 
After a 10 month "exhaustive", "comprehensive" recruitment process, Ron Tripp was named Niagara's new top administrator. 
"While our transparent recruitment process was highly competitive, I believe Ron's track record as a creative, resourceful and ethical leader helped to set him apart from other candidates," said Regional Chair Jim Bradley.
Tripp was appointed acting CAO of the Region in December 2018, following a leave of absence and the eventual departure of former chief administrator Carmen D'Angelo. Prior to taking up the interim role, Tripp served as the Region's public works commissioner for close to five years.
"I am looking forward to both my continued collaboration with Regional Council, as well as the stability and confidence that this decision represents for the Niagara Region team," said Tripp in a statement. "While the pandemic has brought its challenges to all parts of the Region, I am excited to continue working with our incredibly talented staff and Regional Council to make Niagara a better place to live, work and play."
The recruitment process was led by the Toronto-based executive search firm Legacy Partners, in collaboration with the Region's five-member CAO Recruitment Committee.
"It was not an easy decision, as apparent in the length of time it took to get to the point where an official announcement was made on a successful candidate," said Pelham Regional Councillor Diana Huson, who sat on the recruitment committee.
"However, I believe that Ron Tripp will do an exemplary job in fulfilling the role as the Region's CAO and am happy to see that Council was unanimous in their support to appoint him to the role permanently."
Daryl Barnhart, executive officer to the regional chair, told The Niagara Independent that the total cost of the recruitment process – including recruitment consulting, advertising, and disbursements – was just shy of $36,000, all-in with tax.
Lincoln regional representative Robert Foster, who sat on the recruitment committee alongside Huson, commented on the scope of the process and the professionalship of Legacy Partners.
"It was a very thorough process and included candidates from across Canada. And out of the process, Ron was the recommended choice," said Foster. "I … believe the process was made easier with Council's choice of the executive search firm of Legacy Partners, who aided the committee in a very professional manner as is expected with such firms."
According to a June 2021 presentation to committee members by Legacy's national practice leader for municipal government recruitment Kartik Kumar, there was outreach "to over 50 potential candidates/sources across Canada." 
A total of 74 applications were received, with seven qualified candidates ultimately long listed for consideration. 
Per Kumar's presentation, there were actually a number of challenges finding candidates, including competing CAO searches in other municipalities and Niagara's apparent "reputation issue". 
There were also challenges related to the search's very legitimacy. 
"There are some Niagara citizens that seem to communicate to candidates that they believe that the 'interim CAO is a shoe-in [sic], and the process is only for optics'," said one of Kumar's presentation slides. "We have countered that narrative by letting them know that the process is 'fair, transparent, and equitable' to ensure the best candidate gets the job."
The pandemic, according to Kumar, also affected the process. 
"COVID-19 has created some apprehension amongst some candidates, lending some credibility to the notion that it may be an internal promotion after all." 
Tripp is the fourth in a series of four permanent CAO hires to take place in Niagara in the last six months. Jason Burgess was brought in from Norfolk County and hired as CAO of Niagara Falls in April, David Oakes was promoted from Deputy CAO to the top spot in St. Catharines in May, while Steve Zorbas was elevated from interim to permanent CAO in Welland in early July.
Alongside councillors Foster and Huson, the CAO Recruitment Committee included Chair Jim Bradley, Mayor Wayne Redekop of Fort Erie, and West Lincoln Regional Councillor Albert Witteveen.
Tripp officially takes up his new permanent position on Monday, October 4.