The current federal government in particular does not seem overly concerned about defending Canadian businesses, and is too lenient when enforcing the law against foreign companies. Photo credit: Fiat Chrysler Automotives
Amid the massive increases in taxation and regulatory red tape that has been introduced in recent years by the Trudeau government in the name of climate, a major negative impact on Canadian manufacturers has been lost in the shuffle. 
This harmful impact arises from the fact that manufacturers and other businesses located in Canada must conform to all of the costly and time-consuming climate-related regulatory measures and pay the various carbon taxes while their international competitors do not. The fact that Canada also has more regulations related to product safety, worker protections, dual language labelling requirements and human rights considerations, among others, reflects well on our society but also add cost burdens to businesses that their competitors in other jurisdictions do not face. 
There are tariff rules, anti-dumping penalties, trade tribunals, measures contained in international trade agreements and other means of supposedly levelling the playing field for Canadian businesses, but they often work better in theory than in practice. In fact, governments themselves have often skirted these rules to the detriment of Canadian manufacturers and other businesses. 
One notable example took place a few years ago with the massive $40 billion LNG facility currently under construction in Kitimat BC. Canadian steel producers and metal fabricators found to their shock and dismay that a decision by the federal Finance Department under Minister Bill Morneau had bizarrely granted an exemption on a range of Canadian anti-dumping and countervailing duties to suppliers to the project, which resulted in Chinese companies supplying large parts of the project. Chinese companies do not face the many cost pressures that Canadian firms do, and are partially owned and directed by the Communist Party of China. Chinese companies also are known for submitting unfairly low bids subsidized by the Chinese government, skirting international trade rules. 
At the time there was some debate as to whether or not Canadian steel fabricators were able to supply the necessary products, but Canadian businesses were confident they could and took their case to the Canadian International Trade Tribunal (CITT) which ruled in their favour. The CITT determined that the products in question were being dumped and imposed anti-dumping duties of 45.8 per cent on the steel components, and a further duty of up to 70 per cent because the materials involved were found to be subsidized. That was the point at which Finance Minister Morneau inexplicably opted to favour Chinese businesses over Canadian ones and overrule the CITT. The Kitimat LNG project was a particularly high-profile example, but certainly not the only time domestic manufacturers had been disadvantaged by their own government. 
Some Canadian firms that have hired lawyers and other specialists to help them fight unfair and illegal offshore competition and navigate the complexities of trade regulations have found themselves effectively playing a very expensive game of whack-a-mole. Companies who have successfully won their case against a Chinese company then find themselves right back in the same situation a short time later when the same Chinese company decides to surreptitiously route its product through a third country such as Thailand, requiring a whole new case and new legal expenses. There is no reason that Canadian governments cannot defend its own businesses against such unreasonable trade practices, let alone often support the foreign firm over the Canadian one. Indeed, it is shameful that they do not. 
The current federal government in particular does not seem overly concerned about defending Canadian businesses, and is too lenient when enforcing the law against foreign companies. The excuse of "Canadian companies are unable to do this so we need to go to foreign suppliers" is often used, but the government bureaucrat or politician involved usually hasn't even bothered to do the research to see if there is domestic capability or if it can be developed.  
The manufacturers themselves are rarely if ever consulted. In the case of LNG projects, Canadian manufacturers have had considerable success supplying LNG projects in the United States, which have of course been much more numerous than the sole LNG project underway in Canada in Kitimat, as the Liberal government has foolishly decided to constrain Canada's massive LNG potential. If Canadian firms have no difficulties supplying the US projects, they would undoubtedly be able to do the same for projects in Canada. 
Trade issues are an area of federal jurisdiction. Since the current federal Liberal government does not seem to have much interest in defending Canadian businesses against unfair foreign competition, the provinces should step in and exert pressure on the federal government to up their game and do the right thing for businesses and the economy. As the structure of international trade is currently being realigned in the post-pandemic environment, there's no time like the present to get this underway.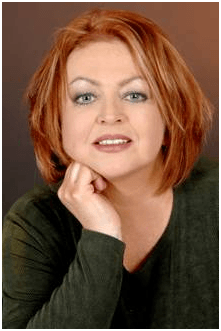 Catherine Swift is President of the Coalition of Concerned Manufacturers & Businesses of Canada (CCMBC). She was previously President of Working Canadians from 2015-2021 & President & CEO of the Canadian Federation of Independent Business (CFIB) from 1995-2014. She was Chief Economist of the CFIB from 1987-1995, Senior Economist with TD Bank from 1983-1987 & held several positions with the federal government from 1976-1983.
She has published numerous articles in journals, magazines & other media on issues such as free trade, finance, entrepreneurship & women business owners. Ms. Swift is a past President of the Empire Club of Canada, a former Director of the CD Howe Institute, the Canadian Youth Business Foundation, SOS Children's Villages, past President of the International Small Business Congress and current Director of the Fraser Institute. She was cited in 2003 & 2012 as one of the most powerful women in Canada by the Women's Executive Network & is a recipient of the Queen's Silver & Gold Jubilee medals.
She has an Honours BA and MA in Economics.