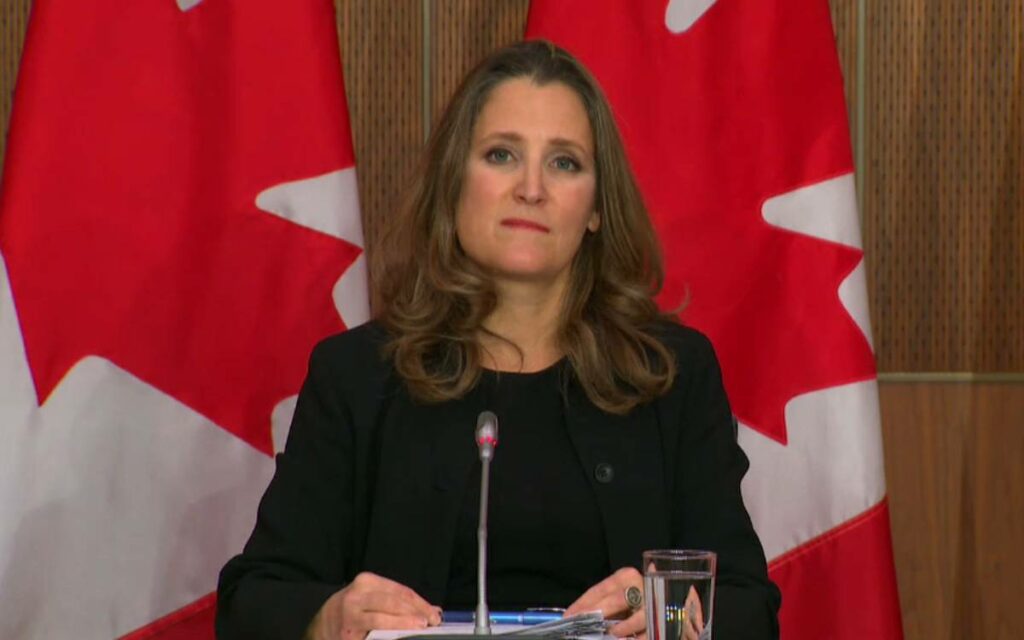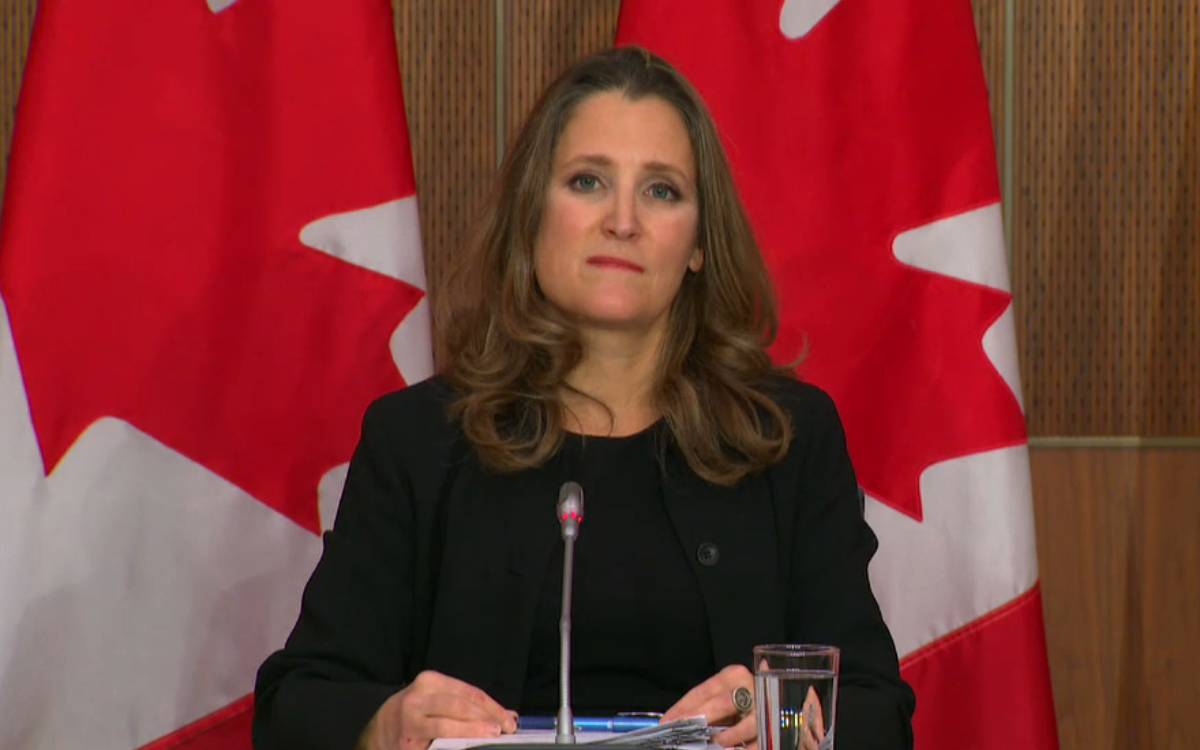 The Fall Economic Statement tabled in Ottawa on Monday by Finance Minister Chrystia Freeland is likely to be described as ambitious by some and amorphous by others. A read through the document makes clear that, more than a reset or a restart, the government is readying for an election; and one that may be in the cards sooner rather than later.
This was the first full fiscal update from the Liberal government in twenty months. This year's budget was put on ice due to the COVID-19 pandemic, while the summer fiscal "snapshot" was barely more than a nationwide balance sheet. It was also the first time Freeland has been centre stage while in the Finance portfolio following former Minister Bill Morneau's hasty resignation this past summer.
As far as "big moments" go for often sleepy fiscal updates, Freeland delivered a fair bit of new news. The biggest piece of information (beyond the ballooning deficit which is edging towards $400B) was earmarking $100B in yet-to-be allocated stimulus spending for economic recovery. This spending would come into effect after vaccines had been distributed, and be targeted towards green and inclusive economy initiatives.
Before turning attention to recovery, however, the Liberals have a lot on their to-do list when it comes to COVID-19 related spending. More funding for vaccines and therapeutics, half a billion dollars for rapid testing supplies, $1.5B for more personal protective equipment and allocations for mental health and virtual care are all on the short-term priority list for the government. These promises come amidst a firestorm of criticism around the Liberals' handling of vaccine procurement and delivery following comments made by the Prime Minister last week suggesting Canadians may be several months away from receiving COVID-19 vaccines.
Beyond the immediacy of addressing the pandemic, there were other nods to Trudeau Liberal priorities sprinkled throughout the statement. The creation and funding of a childcare secretariat, including money for provinces to hire and train early childhood educators was teased out, as was a commitment to speed up access to clean drinking water on Indigenous reserves. Green priorities including funds to plant two billion trees and offer incentives for efficient home energy retrofits also lined the pages of the economic statement (all with sizable price tags attached).
Attempts to make nice with provinces and territories were also on display. A one billion dollar fund for long term care was promised, and Freeland has also committed to modernize the Fiscal Stabilization program (i.e. how much money Ottawa gives to provinces that are facing significant revenue declines). While these commitments will nullify criticism from some Premiers, the question of more money for healthcare transfers remains unanswered after today's statement – and will more likely be addressed at a meeting between the Prime Minister and Premiers scheduled for next week.
The statement also showed a glimpse of how the government intends to generate some (but certainly not all) of the revenue it needs for its programming. Amending tax rules on employee stock options, applying GST/HST to digital platforms and funding to target tax evasion are all committed to in this new plan – though a path to balance remains absent from the statement's pages.
Provided Canadians weren't reading through the pages of the FES in search of fiscal anchors or guardrails, the spin on today's document is that there is a little bit of something for everyone. That attempt to please the people should trigger for voters that this document is really a prelude to a Spring Budget (and more specifically, that an election is on the horizon).
Hallmarks of Liberal platforms past, from childcare to greening the economy to addressing housing and homelessness – all in the absence of a plan to pay for it – have been doubled down on. And while conservatives will be concerned about fiscal cliffs, the progressive left are facing a cliff of their own; one of political irrelevancy, particularly as the Liberals look to implement many of the NDP's long-standing policies. Seeing these commitments in black and white will likely have Jagmeet Singh and the NDP searching once again for contrast points with the government while communicating why they continue to prop the Liberals up.
So instead of a Great Reset, voters would be wise to think of the statement as more of a glorified rehash. Same lofty promises, now with some dollar figures attached – all of which are trending towards the likelihood of seeing Canadians at the ballot box sometime in 2021.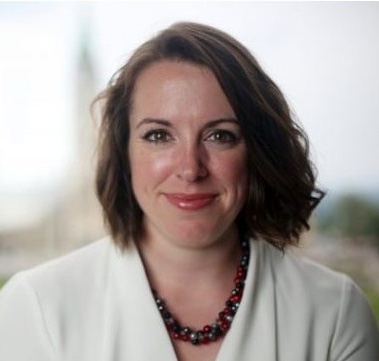 Kate Harrison is the Vice-Chair of Summa Strategies Canada, one of the country's leading public affairs firms. She is a regular political commentator on CTV, CBC, Sirius XM, and other talk radio stations, as well as a contributor to various news outlets. She has been involved in conservative politics for over fifteen years, and an active member of the country's conservative movement.