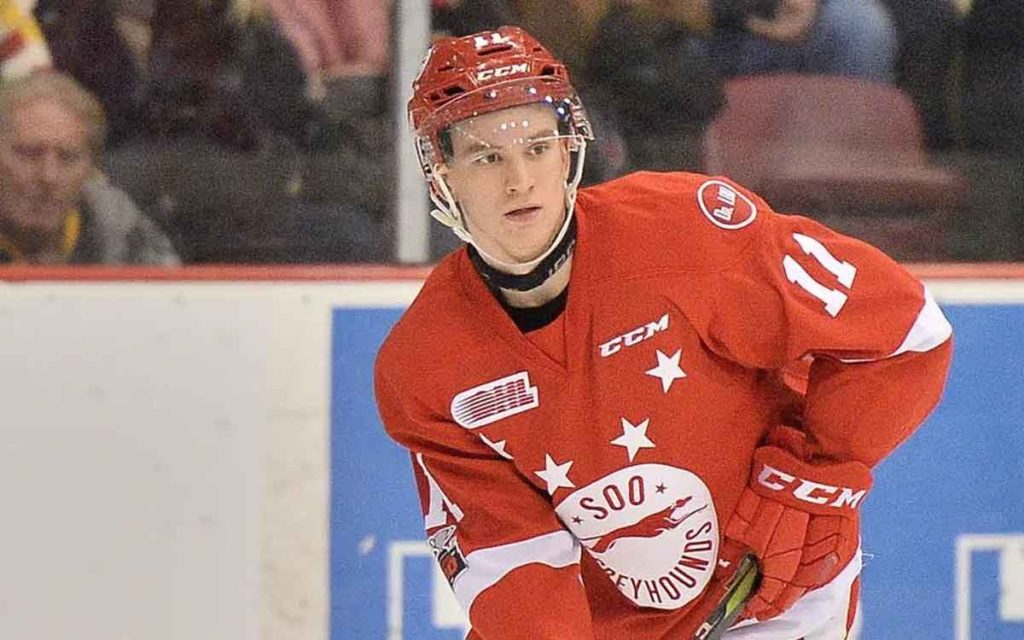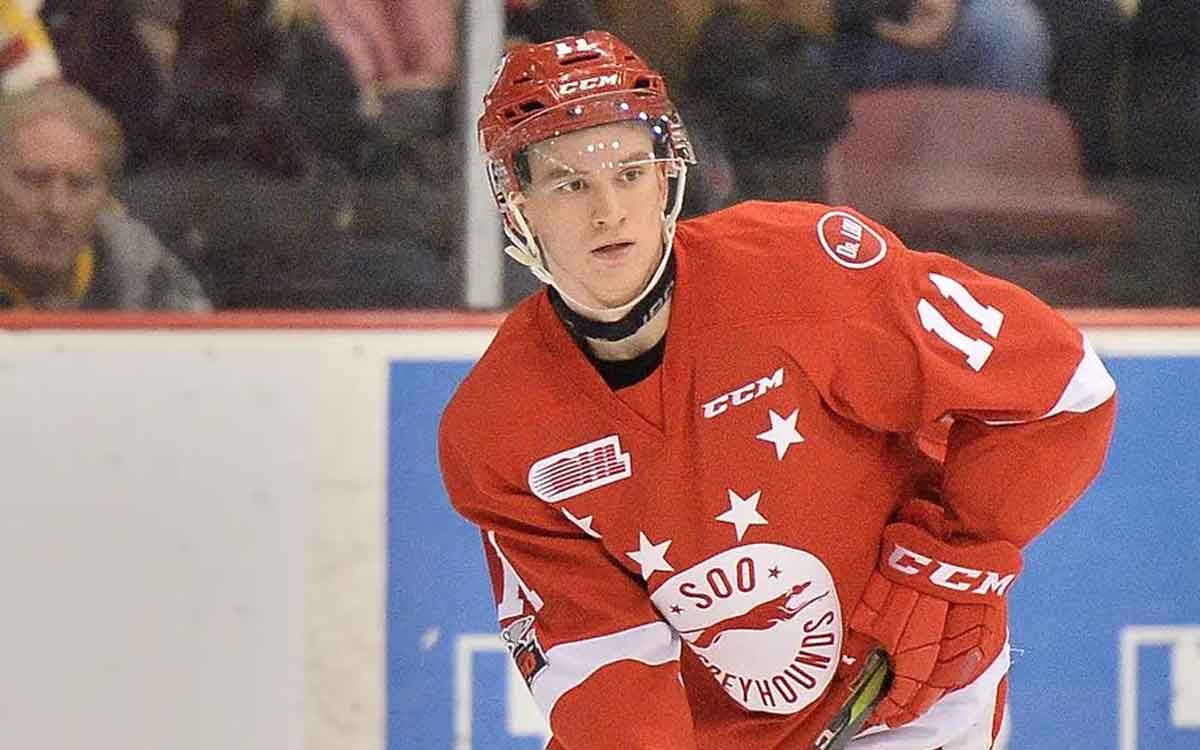 Niagara Falls Native Mac Hollowell has signed a contract with the Toronto Maple Leafs. Photo: Terry Wilson / OHL Images
Niagara Falls native Mac Hollowell has done what many budding young Niagara hockey players dream about, sign a contract with the Toronto Maple Leafs.
The 20-year-old, the 5.10, 163-lb defenceman who currently leads all Ontario Hockey League defencemen in goals (23) and points (73) with the Sault Ste. Marie Greyhounds, signed a three-year future entry-level contract. In 254 regular season games over five OHL seasons with the Greyhounds, Hollowell has collected 178 points (41 goals, 137 assists) while recording 23 points (three goals, 20 assists) in 47 playoff games.
Hollowell was originally drafted by the Maple Leafs in the fourth round (118th overall) of the 2018 NHL Draft. He got to wear the blue and white jersey in his home town last fall when he attended Leafs training camp at the Gale Centre. He wasn't drafted by the Greyhounds until the 12th round, 237th overall in the 2014 OHL draft. Hollowell has steadily increased his production over the years going from a total of six points in his rookie campaign to this year's breakout season of 73 points in 61 games played. He split time between the Greyhounds and the Niagara Falls Canucks during the 2014-15 season.
The leafs current general manager Kyle Dubas held the same position with the Greyhounds.
The Greyhounds are currently third in the Western Conference with 90 points. They sit seven back of conference leading London Knights.