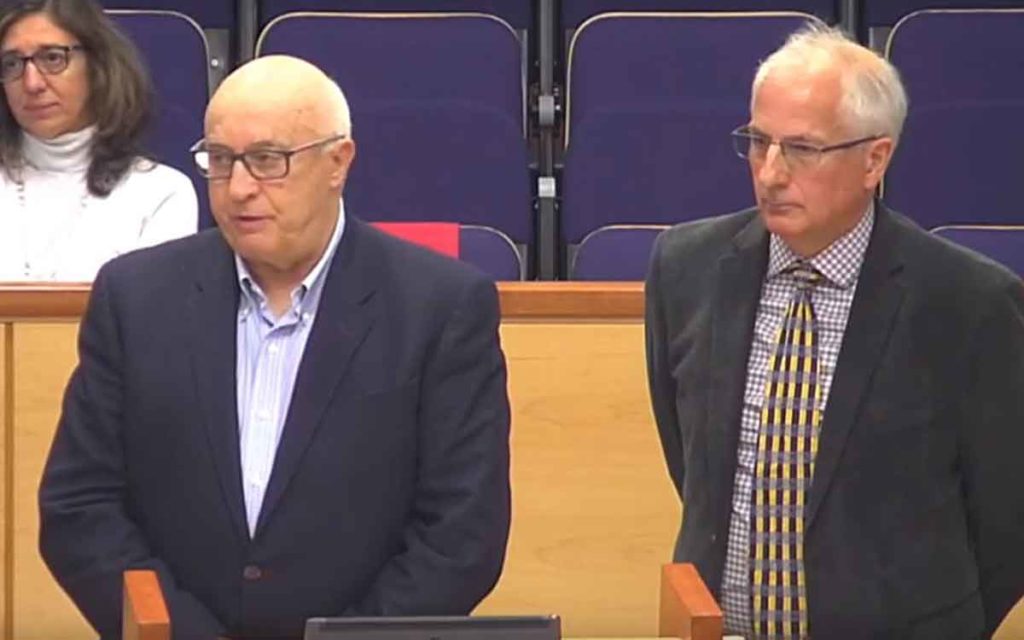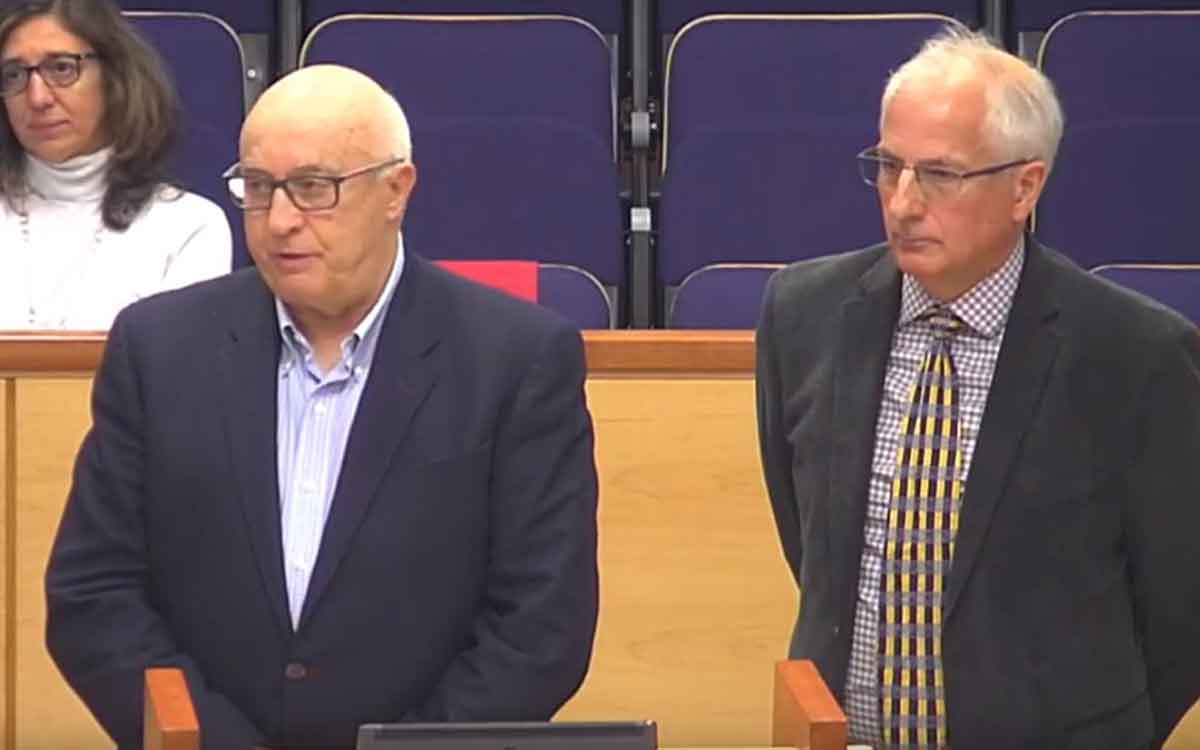 Representatives from TerraPure Environmental Solutions voice their concerns to public works committee members over the Region's procurement process.
Fireworks were set off at Niagara Region's public works committee meeting earlier this week over a staff recommendation to effectively sole source a multi-million dollar contract for liquid biosolids for a period of three years.
The contract, valued at $4.5 million in 2020 alone, was recommended by Niagara Region staff to be awarded to Thomas Nutrient Solutions of Hamilton for its Liquid Biosolids and Residuals Management Program.  This program oversees the management of materials removed during the treatment of drinking water.  Thomas Nutrient Solutions has held the contract since 2013 and has already received a three year renewal in 2017.
Questions began after another firm interested in bidding on the contract, TerraPure Environmental Solutions, sent a letter to committee members expressing concerns over the procurement process. The letter, obtained by The Niagara Independent and found below, outlined their opinion that the Region conducted a "faulty and unfair procurement process," "The staff report for the Tuesday January 14th meeting omits important information," and "the Region will pay (and has been paying) too much for biosolids services and assumes risk that should otherwise be the responsibility of the biosolids contractor."  Representatives of TerraPure also directly presented their concerns to committee members at Tuesday's meeting.
Port Colborne Mayor Bill Steele began the discussion outlining his unease over the staff recommendation.  "That's what concerns me here.  The fact that we are just going to pass this without knowing what competition is out there."  "I'd rather have this defeated and have it go out to competitive bid."
Councillor Zalepa echoed Steele's comments stating, "I'm not comfortable with the motion based on what I've been hearing.  After I've heard the delegation and the [staff] responses I'm not really comfortable with this."
The process employed by regional staff began with a Request for Pre-Qualifications, or RFPQ, which is often the first step to a competitive bidding process.  The Niagara Region cancelled this process and informed interested firms, including TerraPure of the cancellation as a result of no firms being able to meet the required qualifications.  At the committee meeting, Regional staff informed the committee this communication was made in error and in fact Thomas Nutrient Solutions did meet the Region's qualifications.
According to staff, the competitive bidding process was cut short at the request of Ron Tripp, Niagara's acting CAO.  "We had internal discussions with the CAO and at that time he directed us to pursue the three year…exercise the three year extension."
Catherine Habermebl, acting Commissioner of Public Works, told committee that the cancelled process was, "a non-binding process and that we had the right to exercise the three year extension."  She later told Fort Erie Councillor Tom Insinna that she believed "It was the response back from the RFPQ and that was the reason we decided to exercise our current term within the current contract."
Insinna responded with "I'm not going to belabour this.  I think this is wrong, all the way through."
Questions were also made of staff around what was contained in the current contract with Thomas Nutrient Solutions.  Of issue was whether the original 2013 contract, which was extended in 2017, contained the ability to offer a second extension.  Both contracts were not shared with the committee.
St. Catharines Mayor Walter Sendzik said he'd be "very surprised" if this were the case and asked staff to provide committee with the original 2013 and subsequent 2017 contracts for review.
Niagara Falls councillors Peter Nicholson and Bob Gale were equally unimpressed with what they heard during the meeting. Nicholson's main concern was the timing. He later told The Niagara Independent in an interview, "I have questions on the timing. Why didn't we see this contract back in October?" Nicholson said he wasn't buying the push from staff to execute the contract because it was a timing issue. Gale was equally upset saying there's no way a contract this size should be sole sourced. "It's not right. Something isn't right here," explained a frustrated Gale.
After receiving legal advice in closed session, committee provided direction to staff to immediately initiate a competitive process and to extend the current agreement with Thomas Nutrient Solutions for up to nine months.  A report containing further information will be presented to committee on February 11, 2020.
Letter to Niagara Region from TerraPure Environmental Solutions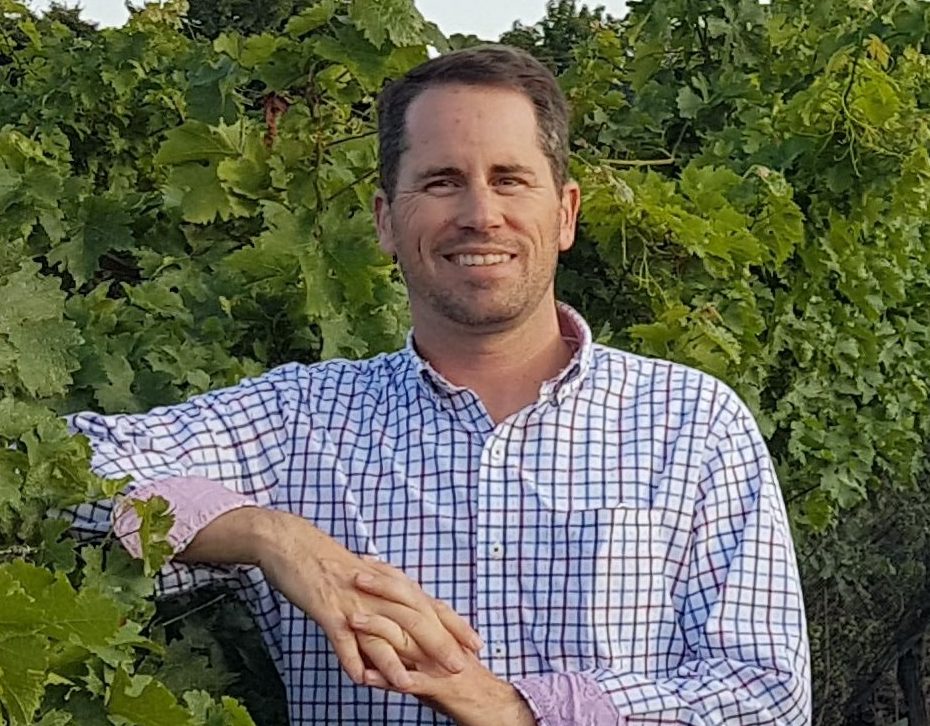 Kevin has spent over two decades as a public relations professional in a variety of sectors including professional sports, the arts, industry and healthcare.  After tiring of the daily commute to Toronto he returned to Niagara and launched The Niagara Independent, an online news source published twice weekly.
He is a graduate of Brock University, Niagara College and the Richard Ivey School of Business. He was named one of Niagara's 40 Under Forty in 2005.
Kevin is most proud of his twin daughters. He is also a triathlete and four-time Ironman finisher.