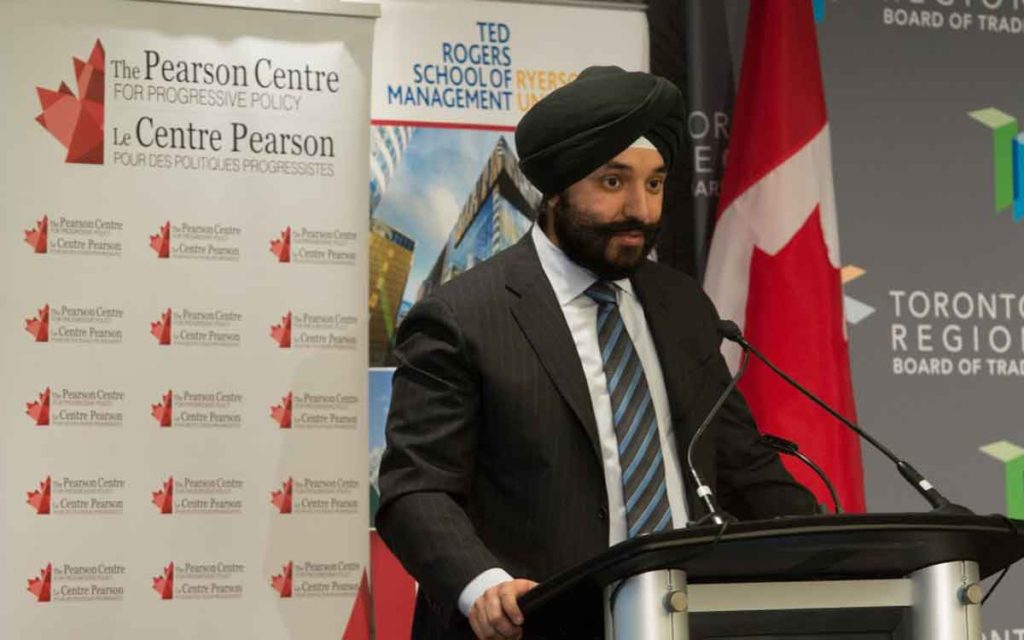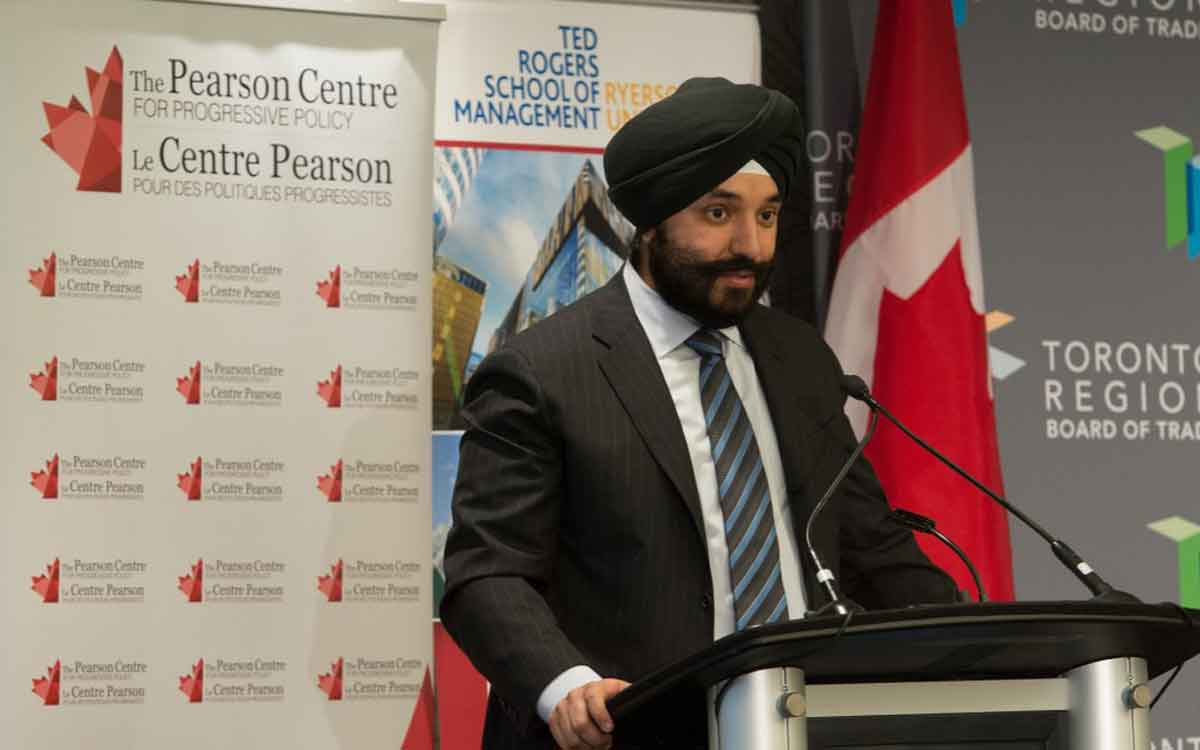 Navdeep Bains, Minister of Innovation, Science and Industry. 
Many Canadians feel the federal government should not be in the business of doling out corporate welfare cheques. From an economic standpoint, it is most often money down the drain. Yet the Trudeau Government continues to shovel taxpayers' dollars to multi-million dollar corporations. There have been numerous corporate payouts and debt write-offs in the last four years. Perhaps the most egregious example of corporate welfare is the recent payout to credit card company MasterCard – yes, that MasterCard, which recorded a net income of nearly $4 billion in 2017.
Canada's Minister of Innovation, Science and Industry Navdeep Bains took a break from hobnobbing with the wealthiest corporate leaders at the World Economic Forum in Davos, Switzerland to announce the Canadian Government is gifting $50 million to MasterCard to help the corporation set up a Vancouver office. Minister Bains held a press conference with the company's CEO Ajay Banga (whose 2018 salary was more than $20 million and his net worth is over $200 million) and the only thing missing in the Minister's presentation was the over-sized cheque and grip-and-grin photo. For this handout, MasterCard will develop a new centre to advance cybersecurity technology that is expected to employ 380 people.
When the Prime Minister was first asked about his Government's decision to give MasterCard $50 million, his response was, "Over the past five years, we have been focused on growing the middle class and supporting those working hard to join it. That is exactly what we have done."
With the Trudeau Government it seems every explanation includes platitudes about championing the middle-class. With the new federal cabinet, Canadians can now rely on the Minister of Middle-Class Prosperity Mona Fortier and her new departmental bureaucrats to stand up for their interests, even though she admits she cannot define "middle class." In Parliament this week the Minister stated, "Canada has no official statistical measure of what constitutes the middle class."
But the greatest insult to taxpayers in the recent $50 million payola to MasterCard could very well be this: while corporate welfare was being debated in the House of Commons, the Minister of Middle-Class Prosperity was touting the Government's generosity in having provided Canadians with a $90-a-year tax break – which the Minister suggested will pay for a child's summer camp. This Government has no issues with the logic that would have MasterCard receiving a $50 million handout while Canadians get handed $90 to supposedly pay for summer camp?
The Trudeau Government has a long track record when it comes to rationalizing their corporate welfare. Recall these handouts:
Former Environment Minister Catherine McKenna gave away $12 million to grocery chain giant Loblaws to purchase "low-emission" refrigerator units for its stores. Loblaws, having earned more than $221 million in profit in the prior three months, announced in January they will lay off 800 people at their Ottawa and Laval distribution centres.
The federal government handed Maple Leaf Foods $28 million (Ontario handed out $34.5 million) to help the mega-food company with construction of a new poultry operation in London, ON. What was not communicated in this corporate grant announcement was that when the new facility opens, Maple Leaf will close its facilities in Toronto, Brampton, and St. Mary's – leading to a net job loss of 300.
The Trudeau Government doled out $595 million over three years to its favourite mainstream media newsrooms, picked by media's anti-conservative labour union bosses at Unifor.
This list goes on: $2.7 milllion to Canadian Tire to put electric car charging stations at their gas bars, $40 million to BlackBerry's automated car division even though the company's CEO said they did not need the money and a $373 million loan to Montreal-based aviation company Bombardier (which later laid off 3,000 Canadian employees).
There are also those endless, inexplicable debt and loan write-offs for government-friendly corporations. Recall a few years ago, the Trudeau Government wrote off $2.6 billion to General Motors and Chrysler corporations only to have Chrysler lay off 1,500 employees in Windsor and GM to close its doors in Oshawa putting 3,000 people out of work. Then there is the government forgiving the Irving family of a loan worth $7.4 million – beyond the $35 million in non-repayable funding for its wallboard operations in the Atlantic. Imagine this government looking after the interests of the middle class by writing off multi-million dollar loans to James Irving, who is worth approximately $5 billion!
Of course there is the temptation to swipe at this Federal Government that is headed up by a Laurentian-minded, trust-fund Prime Minister. How does such a government relate to middle-class taxpayers when they are cozied up to their tight corporate fraternity? This is a fair question for the Middle-Class Prosperity Minister and her Liberal colleagues, given that the Trudeau Government wants to put middle-class Canadians at the centre of all its rationalizations. But, irrespective of the answer, middle-class common sense tells us that the cheques recently handed out to corporations were a waste of taxpayers' dollars – and in principle and in practice, corporate welfare should end.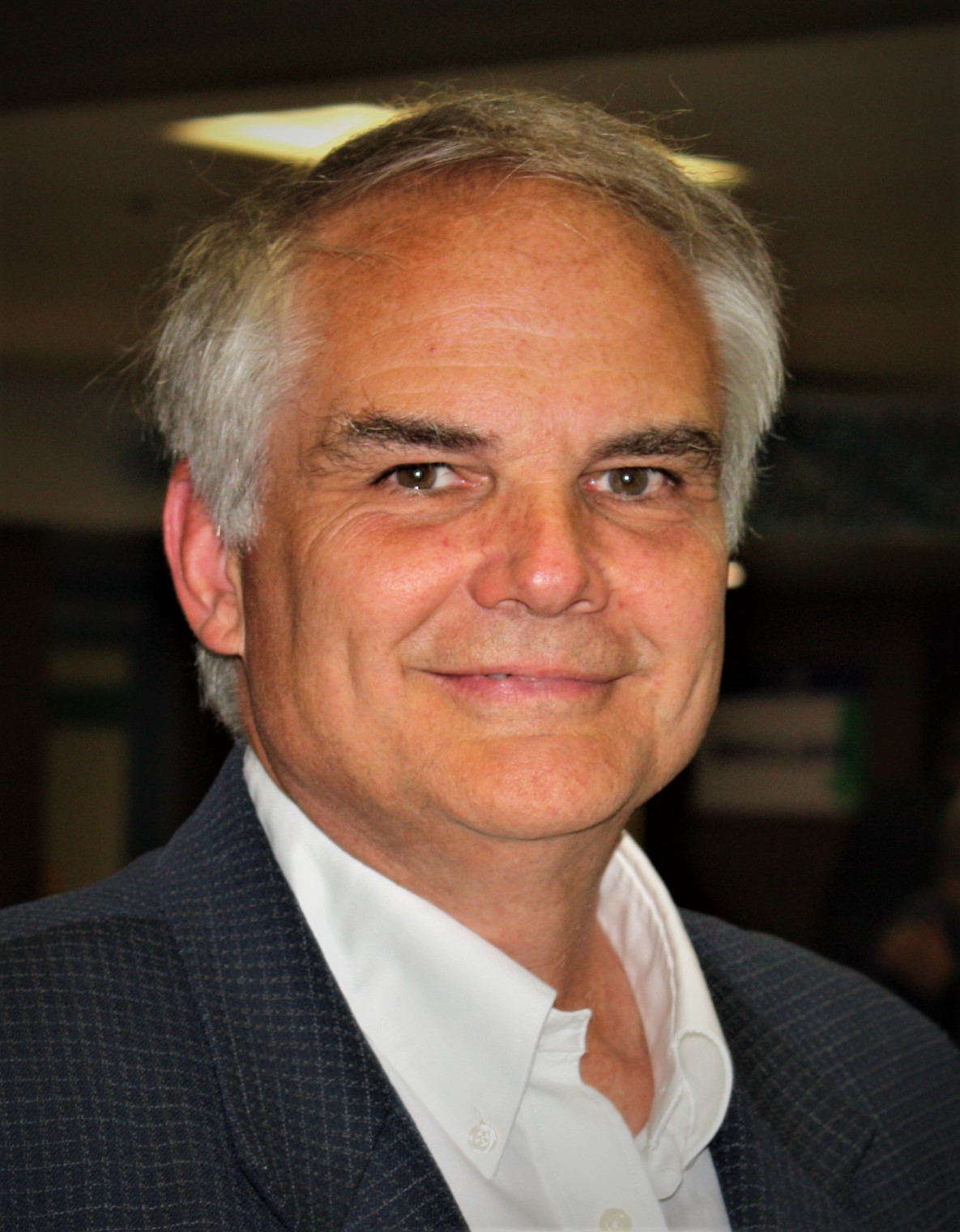 Chris George is an advocate, government relations advisor, and writer/copy editor. As president of a public relations firm established in 1994, Chris provides discreet counsel, tactical advice and management skills to CEOs/Presidents, Boards of Directors and senior executive teams in executing public and government relations campaigns and managing issues. Prior to this PR/GR career, Chris spent seven years on Parliament Hill on staffs of Cabinet Ministers and MPs. He has served in senior campaign positions for electoral and advocacy campaigns at every level of government. Today, Chris resides in Almonte, Ontario where he and his wife manage www.cgacommunications.com. Contact Chris at chrisg.george@gmail.com.