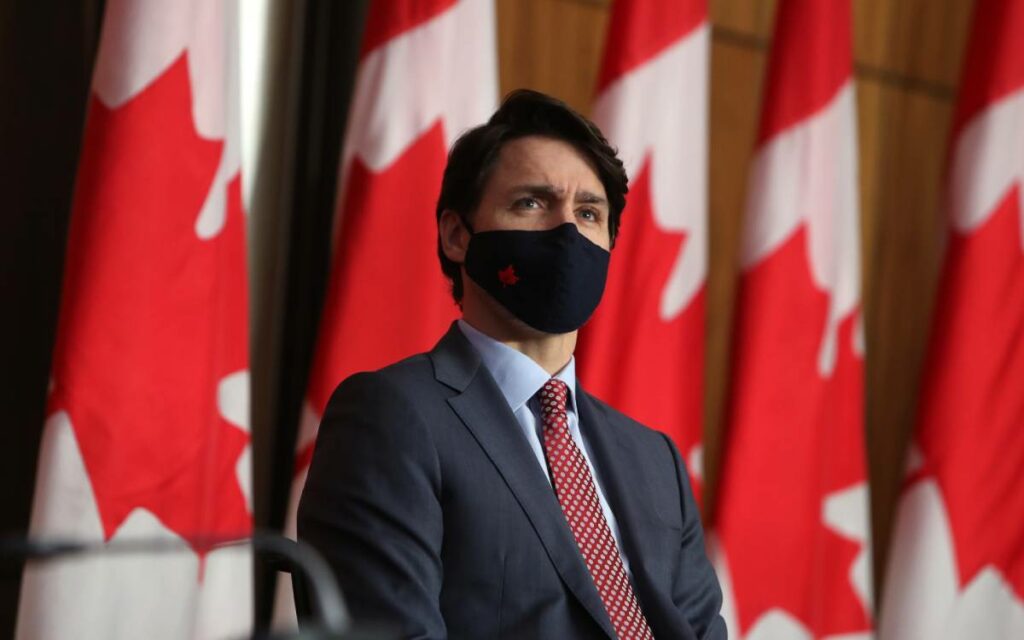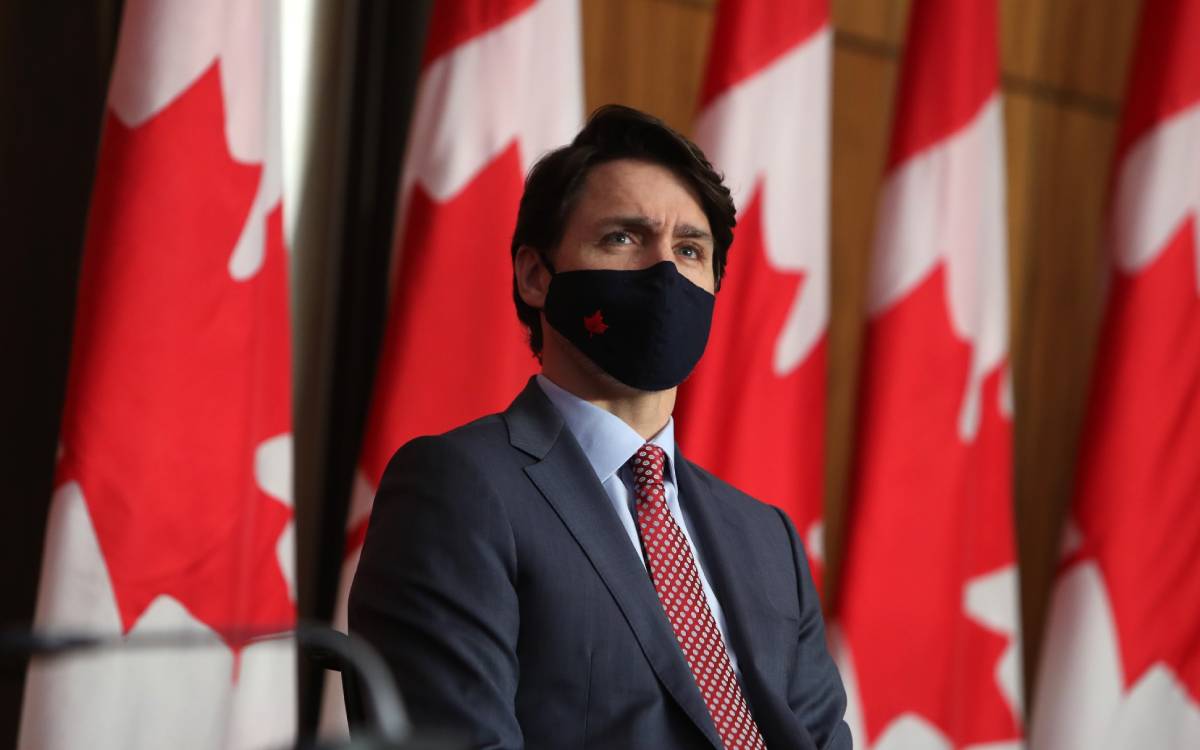 Prime Minister Justin Trudeau. Photo credit: Bloomberg / David Kawai
Reaction to the Ontario government's latest COVID-19 restrictions over the weekend was loud and emotional. It was as if Premier Doug Ford had decided to say "let 'er rip" and lifted every rule.
There are a lot of things to criticize the government for – and recent flip-flopping is one of them. (First schools were to stay open and then they were closed. Playgrounds were to be closed and now they are not. Police were to have powers to stop citizens and ask if they were outside their home for an "essential" reason and that has been withdrawn.)
But let's be clear. The only way we will get out of this is when enough people are vaccinated so that the virus is stopped in its tracks. Lockdowns are useful to "plank the curve", in other words to control the speed of the virus' spread. But as long as COVID-19 exists in the world, we will always be in danger of another spike in cases. Lockdowns are only a temporary coping mechanism.
Vaccines are the answer. Those countries that have set speed records by vaccinating their populations – Israel, the U.K. and the U.S. – are seeing an encouraging decline in the spread of the virus and its variants.
But wait a minute, Canada does not have enough vaccines to replicate what other countries have done.  In fact, for a G7 country, our lack of progress in sticking needles in the arms of our citizens has even attracted less than flattering global media attention. And there is little immediate relief in site.
Moderna has just announced another significant delay in its promised shipments and while Canada has purchased more Pfizer vaccines, they are not expected anytime soon.
Last time we checked, buying vaccines was a federal responsibility. The provinces handle the actual task of getting people vaccinated.
To date, Ontario's vaccine rollout has been met with mixed results. A Toronto Star headline shouted, "Politics of vaccination creating chaos in Ontario", while the National Post said, "Ford's vaccine rollout going remarkably well."
Whatever your view of the province's performance in this regard, it is pretty hard to plan deliveries and schedule appointments for people when the amount and timing of vaccine arrivals keeps changing.
This latest lockdown is only a finger in the dike. Ontario cannot go back to any kind of "normal" until we have additional vaccines and more dependable supplies.
Those politicians who are busy finger pointing with baseless accusations that the Ford government is somehow "stockpiling" vaccines for political reasons, or designating geographic areas with abnormally high COVID-19 cases to receive vaccines only in Tory ridings demeans the federal government politicians and provincial opposition politicians who are making them.
Ontario has been averaging about 100,000 vaccines a day but has the capacity to do 150,000 – it can't deliver what it doesn't have.
Toronto Star columnist Martin Regg Cohn, not a fan of the Ford government, made an important point this past weekend.
"We can't vaccinate soon enough, but we aren't getting enough vaccine," he wrote. "And so we are turning on each other and going in circles, chasing our tails while pointing fingers. We are…pitting people against one another…Ontario is in growing peril, but getting hysterical won't help."
The federal government had only two jobs – getting vaccines for the country and controlling the borders. They have botched the first one and have only belatedly taken steps to minimize the risk of people with COVID-19 from entering the country.
That has left the provinces to struggle with imperfect lockdowns and other measures to try to deal with the onslaught of cases.
Yes, the province can be criticized for what it has or has not done. But the Ford government cannot be expected to solve our fundamental challenge – not enough vaccines.
The federal government can scramble all it wants to try to remedy the problem. But Canadians should be a long time forgiving Ottawa's fundamental failure to protect our citizens.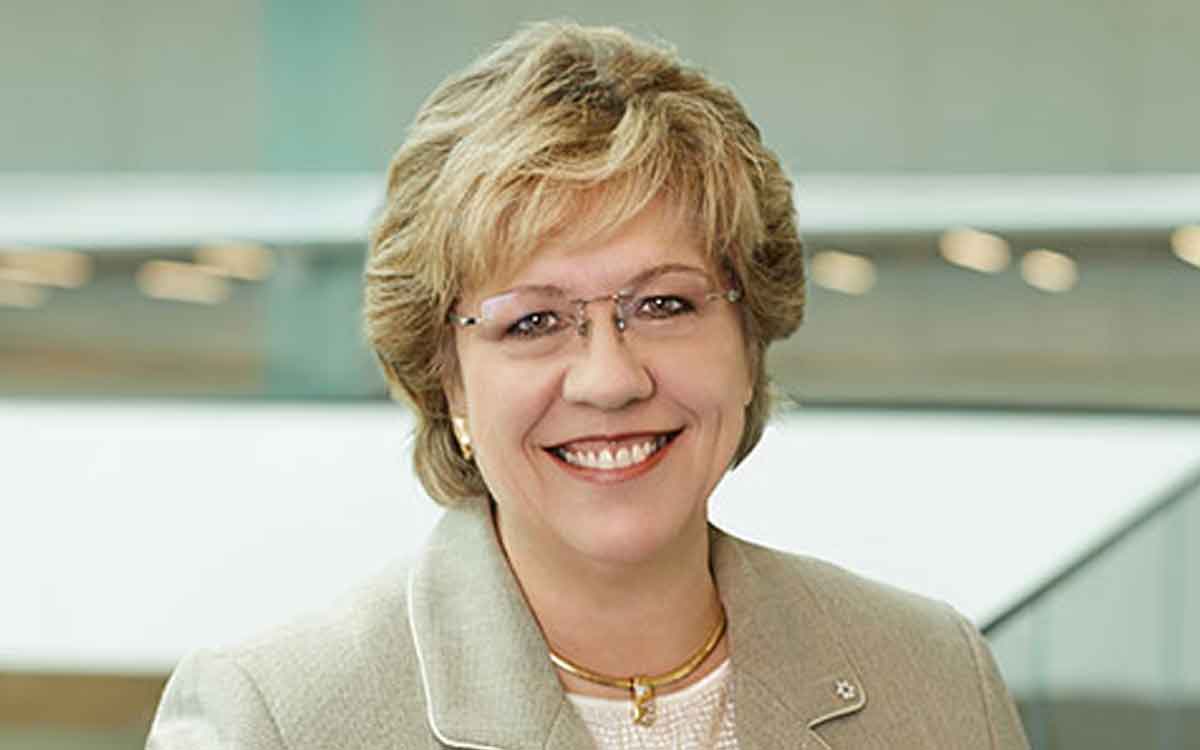 Janet Ecker is a former Ontario Finance Minister, Minister of Education, Minister of Community and Social Services and Government House Leader in the governments of Premier Mike Harris and Premier Ernie Eves. After her political career, she served as the founding CEO of the Toronto Financial Services Alliance, a public-private partnership dedicated to building Toronto region into an international financial centre. She currently sits on a number of corporate and non-profit boards, agencies and advisory committees.
Ms. Ecker received the Order of Canada for her public service contributions and was recognized as one of the "Most Influential People in the World's Financial Centres" by Financial Centres International.  She also received a "Canada's Most Powerful Women: Top 100 Award" from the Women's Executive Network and the Richard Ivey School of Business, among other awards. She is also one of the founders of Equal Voice, a national, multi-partisan organization working to elect more women.