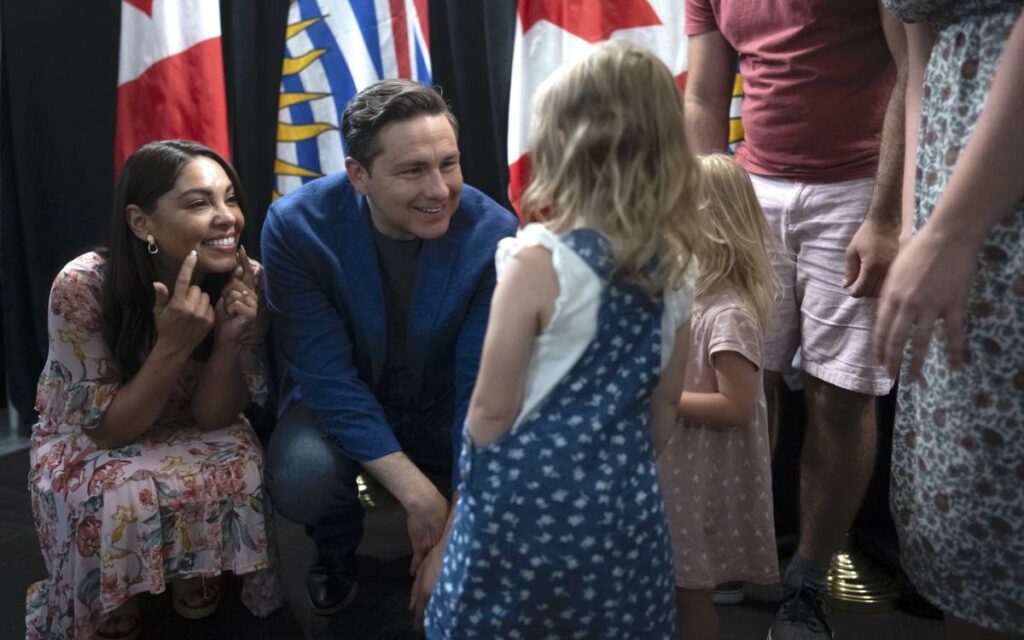 Prime Minister Justin Trudeau and Conservative Leader Pierre Poilievre (pictured) will spend the summer talking to everyday Canadians and testing out their respective messages to see what sticks. Photo credit: Twitter/Pierre Poilievre
Being in Ottawa for most of the year can leave federal politicians out of touch with reality and the thinking of everyday Canadians. An MP's time is largely taken up by meetings, committee work, travelling, and partisan posturing when the House of Commons is sitting.
When summer rolls around and the preliminary work slows down, politicians have time to catch up on local issues, show face in their communities, and reconnect with the voters that sent them to the nation's capital in the first place. 
For the red team, led by Prime Minister Justin Trudeau, this summer is about getting their messaging back on track. They spent the winter and spring sitting in Ottawa on the defence while opposition parties attacked. The government was mired in scandals, foreign interference in elections, failures to provide services, passport delays, and ministers' missteps, leaving little chance of controlling the narrative.
Rumours around Ottawa have been swirling for some time now about a cabinet shuffle. Replacing ministers not running in the next election and those with struggling portfolios could invigorate the party. The government will be able to raise the profile of MPs who could be in tough re-election races and bring some new ideas to the table. Not to mention, by replacing someone, there is a clear scapegoat for past problems, and if they are not running again, it becomes even easier to blame the last person.
With some new faces at the cabinet table, the government will be spending the rest of the summer showcasing its new talent alongside the Prime Minister. The Liberals have nearly a decade to run on, both good and bad. They want to be able to tell their story about their success, and they will be testing out this message throughout the summer.
On the other side of the coin, Pierre Poilievre and his Tories are revving and ready to go. The Conservative leader has been travelling across Canada since last month and spent Canada Day on the East Coast, which will be a key battleground in the next election. Testing his message to Canadians and a new look, Poilievre is looking to fine-tune his pitch to Canadians this summer.
The biggest challenge as an opposition leader is name recognition and gaining national news coverage. Despite Poilievre's disdain for mainstream media, he has been successful in using his own social media channels and alternative media to create some buzz around his name. He has been speaking to jam-packed rooms across the country about his vision for Canada.
The latest poll from Abacus Data found that 81 per cent of Canadians believe it is time for a change in government. This sentiment is something that Poilievre and his team are looking to tap into. Despite a high desire for change, the Conservatives' polling numbers remain relatively the same, in the mid-30s, which was similar to their position heading into the last election.
The challenge that the Conservatives will face is how efficient the Liberal vote is and how well they mobilize it during a campaign. The Conservatives in the last two elections have won the popular vote but failed to pick up enough seats to win. If the Tories want to change their fate in the next election, they will need to break through into urban centres like Vancouver and the GTA. If Poilievre was smart, he would be spending much of his time in Ontario and Vancouver this summer to drum up support.
It is clear that both party leaders have the same goal – to win. How they reach that goal differs greatly. For Trudeau and his team, they need to find the magic they had in 2015 and 2019 that captivated Canadians to vote for them. For the Tories, they need to find the magic that the Liberals used in past elections, build a coalition of support in urban centres, and tap into the current desire for change and position themselves as ready to lead. 
No matter the results, it will be a heavyweight battle that only one can win. And the winner will be determined by Canadians.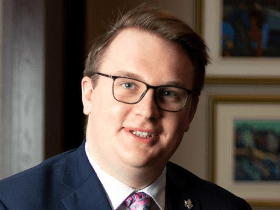 Daniel Perry is a consultant with Summa Strategies Canada, one of the country's leading public affairs firms. During the most recent federal election, he was a regular panelist on CBC's Power and Politics and CTV Morning Ottawa.