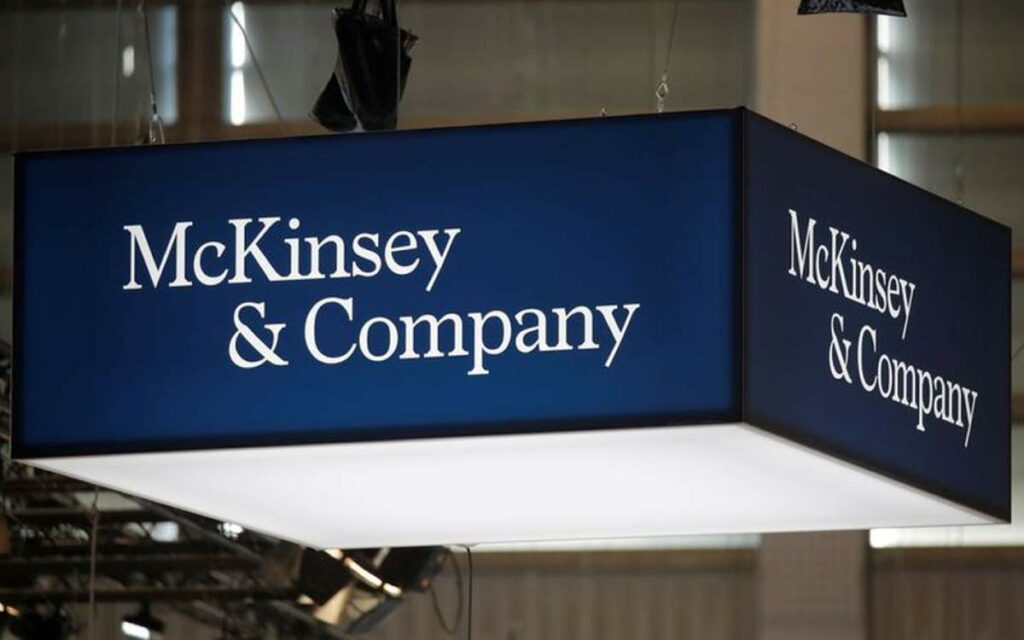 Radio-Canada recently revealed that consulting firm McKinsey & Company has received $66 million-worth of federal contracts since the Trudeau government took office. Photo credit: Reuters/Charles Platiau 
Is everything broken in Canada?
It's not an optimal way to approach one's thinking given that we are just 13 days into the calendar year, with 352 more days of misery to go.
But there are grievances that need airing, beginning with revelations revealed through reporting by Radio-Canada that consulting firm McKinsey & Company has received federal contracts to the tune of $66 million during the seven years since the Trudeau government took office in 2015. 
Now full disclosure, I myself am a consultant. This piece isn't to denigrate the profession, or the work done by private companies who work in the public affairs, communications or policy space. In fact, it is a known reality that companies, industry associations and even governments, at all levels, seek subject matter expertise outside of their organizations to make informed decisions. Sometimes, consultants are brought in to cut the cost of bringing in a salaried employee. Other times, it is to deal with a crisis-level situation that cannot be addressed by the current management team.
Unlike privately held companies, the Government of Canada is required to publicly disclose federal contracts over the sum of $10,000. This serves the dual purpose of demonstrating transparency and accountability, and allows for scrutiny to ensure there are no conflicts of interest at play.
Conservative Leader Pierre Poilievre noted that his party would be calling for a committee investigation to study the matter, alluding to the fact that "people can't even pay their bills, yet there are companies linked to the Trudeau Liberals being awarded large contracts worth tens of millions of dollars."
The Conservatives have played the corruption angle before, often resulting in some short-term pain for the Liberal government. The WE Charity scandal that was largely driven by months of pointed questions by Poilievre led to damning headlines and national coverage, ultimately resulting in the resignation of then Finance Minister Bill Morneau.
If history has taught us anything, expect the Official Opposition to try and make a connection between Liberals giving money to their high-flying friends, rather than spend their time on asking the question about why these contracts are needed in the first place. After all, one is a juicy headline and the other, much less so. 
In isolation, $66 million dollars is an egregious sum of money. Worse still is the fact that this amount only reflects the contracts for a single consulting firm, when there are many more contracts awarded by the federal government for similar services each year.
Federal spending on McKinsey contracts points to a larger, systematic problem within the Government of Canada that is being addressed through costly band aid solutions. Worth noting too is the fact that the government has not in any way slowed its hiring of federal public servants in light of contracting out work to third-party consultants. As former Parliamentary Budget Officer Kevin Page pointed out last year, the public service "is growing well in excess of five per cent a year, which is much, much faster than the private sector and faster than the rate of growth in the real economy."
So, what if anything are Canadians deriving from all of this spending? That part remains unclear. If last summer taught us anything, it's that federal services that Canadians rely on seem to be in a constant flux of poor delivery, and you'd be hard pressed to find new ideas being tossed around to solve the many challenges facing our country. 
Poilievre is right to call for a committee to investigate the matter of federal contracts awarded to McKinsey. While the Conservatives will likely choose to spend the majority of their time determining if there was a conflict of interest at play here, we can only hope to learn more about the inner workings of the Government of Canada, and why spending continues to outpace tangible action resulting in improved service delivery.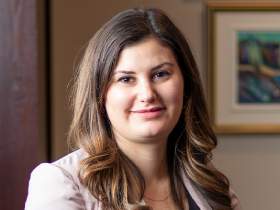 Josie Sabatino is a Senior Consultant at Summa Strategies, focused on providing strategic insight and helping clients meet their objectives in an ever changing and complex political and regulatory environment. Prior to joining Summa, Josie spent nearly a decade in political communications and most recently served as the Director of Communications to the Hon. Erin O'Toole, former Leader of the Official Opposition.