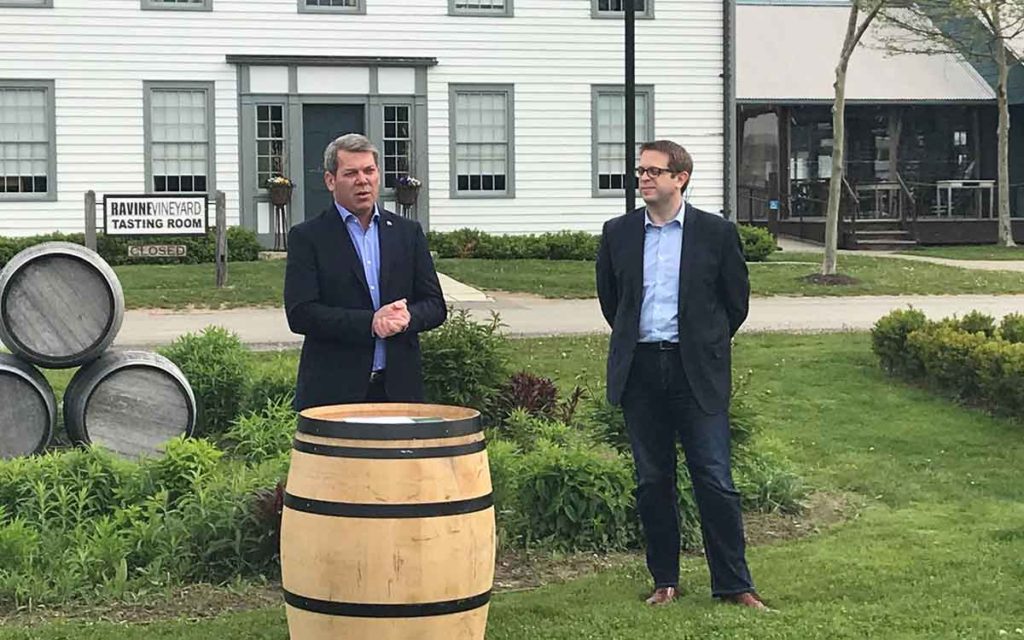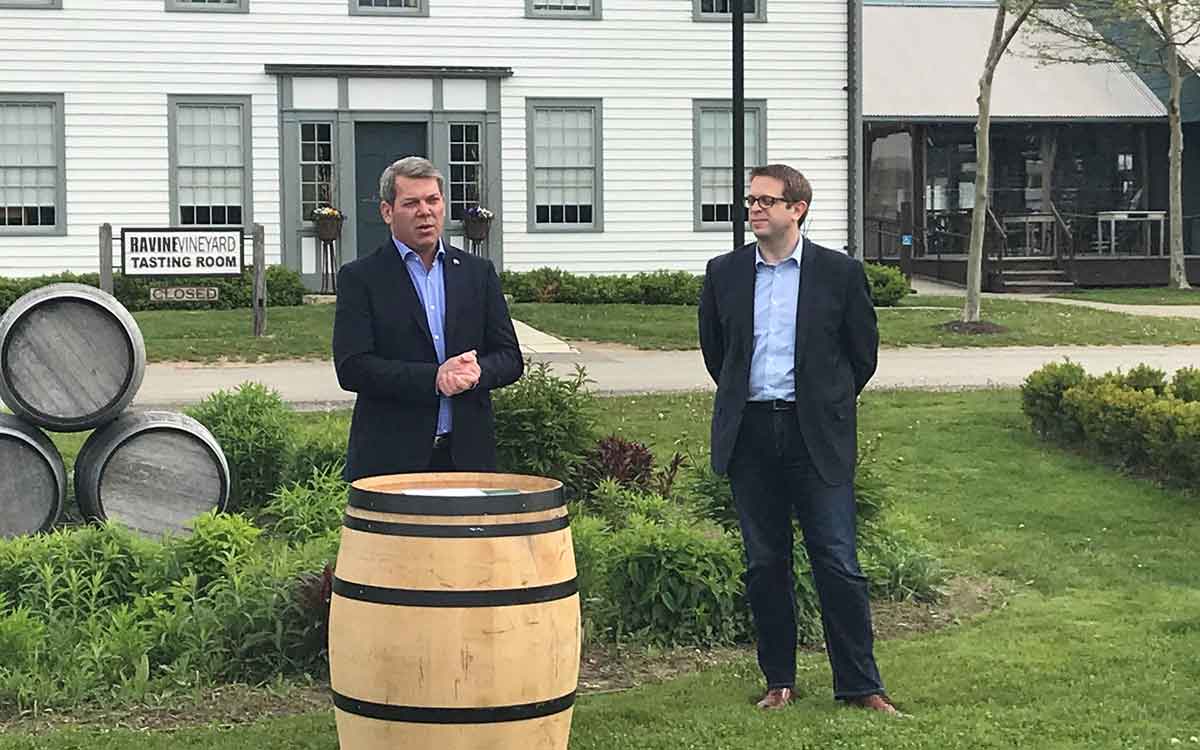 Niagara MPs Vance Badawey (left) and Chris Bittle announce the federal government's tourism strategy at Ravine Vineyard Estate Winery.
MPs Vance Badawey and Chris Bittle visited Ravine Vineyard Estate Winery in St. Davids on Wednesday to announce a $58.5 million investment strategy to help grow Canada's tourism industry.
Badawey and Bittle were at the winery on behalf of the Honourable Mélanie Joly, Canada's minister of tourism.
The federal government said that the two-year plan would create 54,000 new jobs and increase the tourism sector revenue by 25 per cent to $128 billion by 2025, bolstering growth and diversifying the already booming sector.
The Liberals claim it would also address any barriers to growth, such as lack of investment coordination and labour shortages.
"Our government knows that tourism helps every part of the country by creating good jobs for middle-class families. We are committed to diversifying and expanding our country's tourism products and experiences to maximize the sector's potential year-round from coast to coast to coast," Joly said in a statement.
In Canada, tourism represents over two per cent of the country's GDP, and it supports over 1.8 million jobs. Fifty-six per cent of those jobs are located in rural areas.
In 2018, the total number of tourism revenues from international and domestic travel was $102.1 billion, an increase of 5.2 per cent from 2017.
Moreover, a new record of 21.1 million international tourists came to visit Canada, exceeding the record of 20.9 million set in 2017 by 1.2 per cent.
According to Niagara Region's Economic Development department, Niagara's tourist attractions, festivals and special events attract more than 13 million tourists each year. Tourism spending in the region is more than $2 billion annually.
"Being able to showcase Niagara's incredible natural beauty, our exciting wine industry and our local festivals is an important part of our region's economy," Bittle, MP for St. Catharines said.
However, there was no mention of specific funding for Niagara or how exactly the strategy will bolster Niagara's tourism numbers. Despite specifics for Niagara, Mayor Jim Diodati was pleased the federal government is paying attention to tourism. ""We need this type of investment if we want to grow tourism," said the mayor. "This is good news for the thousands in Niagara that depend on tourism for their pay cheques."
Badawey, MP for Niagara Centre, said that the focus would be to complement core tourism brand destinations like Niagara Falls, by promoting and building the "hidden jewels."
"Experiences make memories, and memories mean stories to share, which draw more visitors for more experiences. We get it. Our investment is meant to empower communities and bolster local economies," Badawey said.
Dolores Fabiano, Executive Director, for the South Niagara Chambers of Commerce told The Niagara Independent that any focus and investment in tourism is welcome news.
"A coordinated tourism investment strategy makes good sense. Here in Niagara, we understand the importance of this industry, and we are always keen to ensure diversification in the experiences we offer. This announcement will assist with that goal," Fabiano said.
April Jeffs, who will be running for the Conservatives in Niagara Centre riding, said while there's no question a better coordinated tourism strategy is needed; particularly to bolster the off-season business as well as addressing the labour shortage; her concern is talk versus action.
"[It] sounds like more Liberal jargon. This will create more bureaucracy that Niagara and Canada certainly don't need. It's the hardworking entrepreneurs who create jobs, not the government," Jeffs said.
The two-year investment through the Canadian Experiences Fund would be allocated into five tourism segments: Indigenous, LGBTQ2+, rural, farm-to-table, and shoulder season and winter.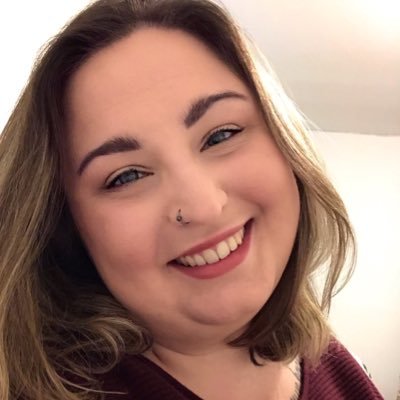 Elena De Luigi is a graduate of the Humber College Journalism program and a Niagara Independent reporter.