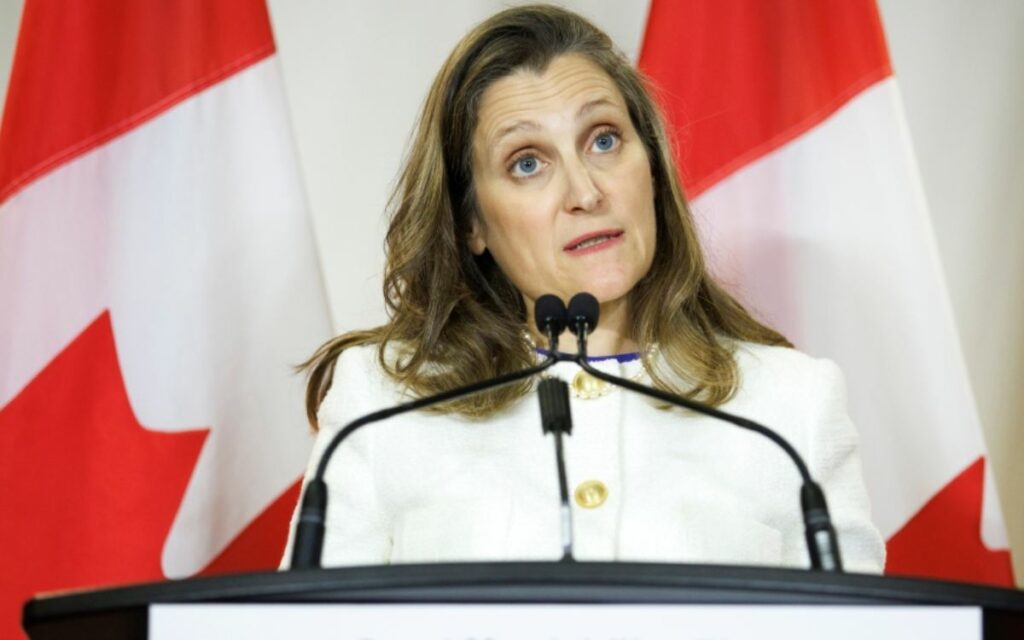 Photo Credit: THE CANADIAN PRESS/Cole Burston
Last week, the Ontario government released their Fall Economic Update providing Ontarians with a sneak peek into how their money is being spent. Rumour around Ottawa is that Finance Minister Chrystia Freeland should be releasing Canada's fiscal update any week now. 
Like in the school yard when someone writes a test first the other kids in the class would circle around them asking what was on the test or what questions were asked in hopes of getting the answers. The same could be said about the federal Fall Economic Update as Ontario follows a long list of provinces to release their mid-year numbers ahead of the federal government. 
Maybe Minister Freeland is waiting to be able to copy the answers from her counterparts in the provinces to solve some of the bigger problems that the federal government is currently facing. 
Similar to the federal scene, the Ontario government is facing the same challenges – a slowing economy. Though Ontario Finance Minister, Peter Bethlenfalvy, spoke optimistically about the province's growth and commitment to building necessary infrastructure and houses. His positive tone was followed by a stern warning that challenges ahead that could derail the progress that the Ford government has made.
In his remarks, Bethlenfalvy pointed to a reduction in revenues as a result of a slow economy and geopolitical challenges affecting Ontario's fiscal position. The government's books are showing red with a projected deficit of $5.6 billion for this year, with a balanced budget on the horizon for 2025/2026. This is a reversal of what Bethlenfalvy presented in the spring when he planned for a balanced budget next year and a deficit of $1.3 billion for this year.
Although they did not achieve a balanced budget, the Ford government plans to increase funding for construction projects and tackle the housing crisis.  At the centre of this plan is the new Ontario Infrastructure Bank. This new arms-length government agency will receive an initial investment of $3 billion to fund projects like infrastructure and housing. The goal of the bank is to enable pension plans and other institutional investors the ability to help fund what the province says is an infrastructure deficit.
By reducing risks often associated with complex and long-term projects, the government hopes to attract new investment from the private sector. The new agency will also provide more flexible financing terms for the investors, enabling more money to flow into the province. Ford believes that leveraging private investment will reduce the amount of money that the government will need to borrow to build these projects, thereby reducing the amount of money needed to service the debt.
Securing private investment through handing out public money is not a new idea for governments nor is the idea of an infrastructure bank. In 2017, the somewhat newly elected Trudeau government created a federal infrastructure bank that has yet to build a single project. Not a great precedent for Ontario's new bank.
With that said, the steps that the Ford government is taking to build much needed infrastructure is commendable. Not only from an economic point of view but also to help communities build much needed assets. 
As seen during the 2008 recession, Canada's Economic Action Plan, which was rooted in building infrastructure projects, was successful in turning Canada's economy around. Not only though creating jobs creating jobs but also built enabled communities to repair roads and bridges, build public spaces, invest in community accommodations, and improve drinking water facilities. 
As Minister Freeland is working on Canada's Fall Economic Statement, she may want to keep this in mind and copy a few pages from Ontario's update. As Canadians are facing a housing shortage and a struggling economy, now would be a good time to get the federal infrastructure bank working on projects that would have local and reginal benefits. This includes funding more housing projects. 
Infrastructure saved Canada once before, maybe, just maybe, it can do it again.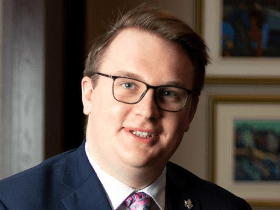 Daniel Perry is a consultant with Summa Strategies Canada, one of the country's leading public affairs firms. During the most recent federal election, he was a regular panelist on CBC's Power and Politics and CTV Morning Ottawa.