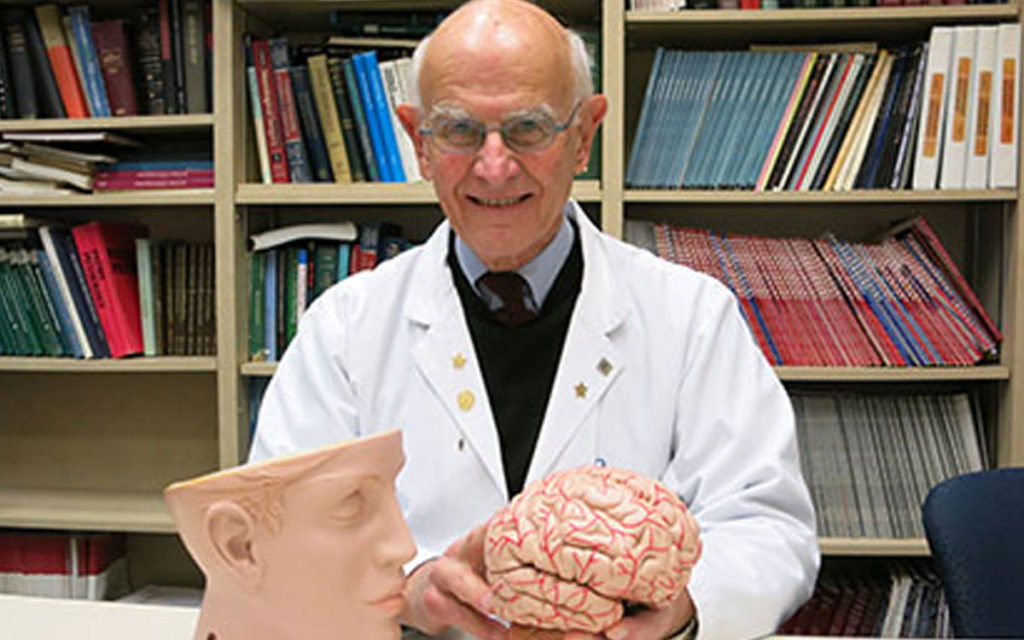 "There's a lot of marketing on the internet mixed in with a lot of unproven recommendations." That was a key message from one Canada's top neurosurgeons talking about concussions.
Dr. Charles Tator, a world-renowned expert in concussions and spinal cord injuries, spoke to The Niagara Independent prior to his talk, Concussions — What Are They and What Can I Do? held at Brock University last Thursday.
Dr. Tator joined a panel of Brock faculty members, students and alumni to provide an overview of the current state of concussions from a broad perspective.  Members of the panel included: Dr. Omar Khan (working with concussion patients through ODK Physical Medicine at Hotel Dieu Shaver's Medical Clinic) Hilary Findlay, PhD (Associate Professor, Sport Management— legalities around concussions for sport organizations), Caitlyn Gallant (Brock University doctoral candidate — research focusing on the ability to understand others' thoughts and emotions, Theory of Mind, among individuals with concussions/mild traumatic brain injuries) and Stephanie Cowle, Manager, Knowledge Translation, Parachute.
A prominent figure in the Canadian medical field, Dr. Tator was named to the Canadian Medical Hall of Fame in 2009 and is an Officer of the Order of Canada. In 2017, he was inducted into Canada's Sports Hall of Fame for his work on preventing spinal injuries and concussions in sports.
"Concussion reality and mythology are both expanding," said Dr. Tator. "That is good and bad news. The good is that we now have greater prevention potential, such as concussion legislation, and greater knowledge of which treatments are effective. The bad is that there is more marketing going on than ever before for bogus, unproven remedies by inadequately trained 'experts.' Thus, it is more important now for all of us to continually update our knowledge of concussions."
Dr. Tator is a board member with 'Parachute', a national charity founded in 2012 that promotes researched, evidence-based and expert-advised resources and tools that can help to prevent serious harm or death from preventable injuries. Parachute is led by President and CEO Steve Podborski, former member of Canada's national ski team. The organization was recently commissioned by Public Health Canada to harmonize information around preventing and managing concussions.
One of the goals is to determine the best approach to get kids back to their sport safely following a concussion.
Dr. Tator refers to concussions as the "invisible injury" because too often the signs of one are not immediate and visible like they are for a broken bone or sprained ligament. Add to that, the challenge of relying on the athlete to provide an accurate description of their symptoms. Many athletes both amateur and professional hide their symptoms for fear of missing playing time.  The reward for telling the truth about how one feels is a proper diagnosis, treatment and getting back to playing the sport sooner explained Dr. Tator.
There are a few things that get the surgeon worked up when it comes to concussions and sport, particularly the sport of hockey where he said the 'intent to injure hits' and the aggressive head shots occur far too often and need to be addressed. He also thinks body contact should not be introduced until kids are 16 years old. "Why are we introducing hitting during their prime development years?" he asks.
Part of what Dr. Tator and his colleagues with Parachute are recommending is pre-season meetings with kids and their parents that will provide a standard set of educational materials and information so that each parent and child has the same knowledge when it comes to concussions.
In addition to visiting parachutecanada.org for reliable, useful and readable information on concussions, Dr. Tator offers another interesting piece of advice for parents no matter what sport their child is playing. "Watch the coach. He or she is not only in charge of developing skills but they are also in charge of your child's safety. If your child has a coach that stresses aggression and winning at all costs then that is a recipe for concussions," said Dr. Tator.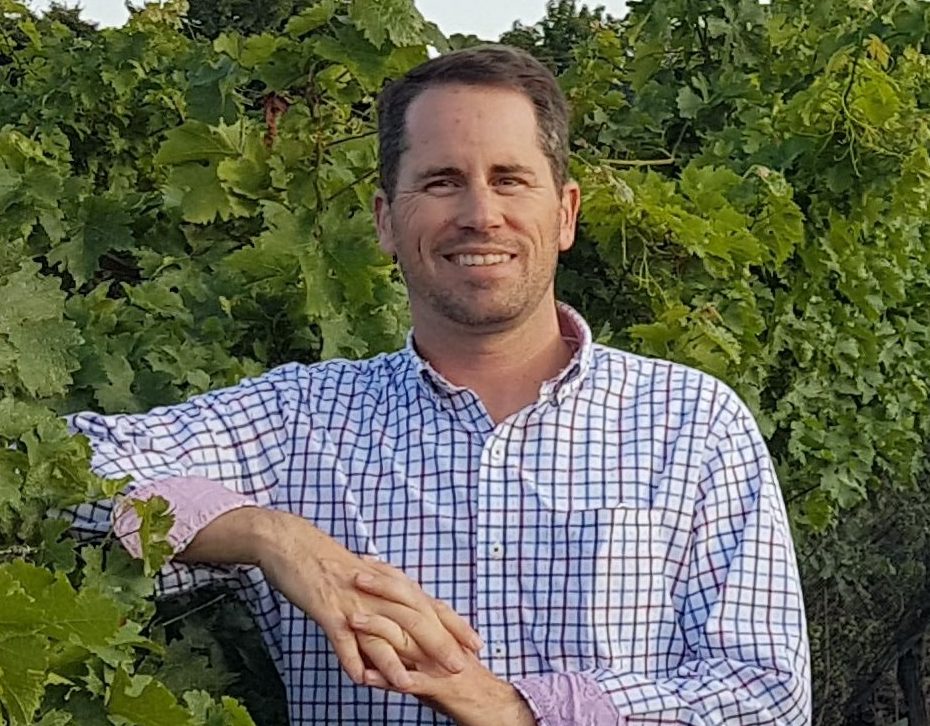 Kevin has spent over two decades as a public relations professional in a variety of sectors including professional sports, the arts, industry and healthcare.  After tiring of the daily commute to Toronto he returned to Niagara and launched The Niagara Independent, an on-line news sources published twice weekly.
He is a graduate of Brock University, Niagara College and the Richard Ivey School of Business. He was named one of Niagara's 40 Under Forty in 2005.
Kevin is most proud of his twin daughters. He is also a triathlete and four-time Ironman finisher.