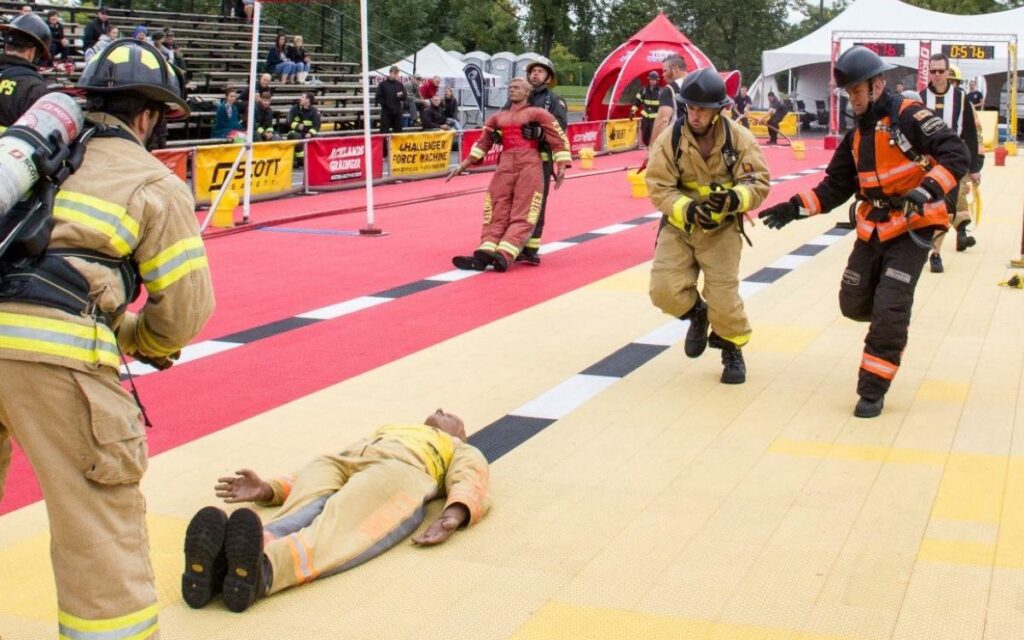 Seymour-Hannah Centre parking lot will host two-day event. Image from 2017 national competition. Photo credit: Facebook/FireFit Championships
It's back. 
For a second consecutive year FireFit has chosen the Garden City to bring its athletic, demanding, and entertaining show to the masses. 
After a successful 2022 showing with 67 competitors running through a must-see course, 130 fire fighters will run the gauntlet of events called the Stair Climb, Hoist Hose, Forcible Entry, Run, Hose Advance and Victim Rescue here in 2023. 
The FireFit Championships is a competition based on firefighting tasks commonly performed in emergency situations.
It was August of 1994 when the first Canadian National FireFit Competition was held at the Pacific National Exhibition (P.N.E.) in Vancouver. During the 15 days of the P.N.E. approximately 50,000 spectators enjoyed the event.
The popularity of the FireFit competition continues to grow and now visits every province in Canada. Aired on TSN, OLN and RDS, FireFit has become known not only in Canada but worldwide. 
Competitors come from every province and territory in Canada as well as the United States, New Zealand, Australia, Germany, England and the Middle East.
Corey Miller is a FireFit competitor and former Combat Team Relay Champion, as well as organizer for this year's event.
"We're ecstatic that FireFit chose to come back here," said Miller recently on the Niagara Sports Report on Newstalk 610 CKTB. 
"I know people around the city share the same civic pride that we have in the fire department, and it's amplified in the public-service that we provide on a daily basis, but having this event really gets to showcase the skill-set  we get to provide the public on a daily basis."
As you would expect, months of training goes into preparation for an event like this.
"Firefighters appreciate the sport of FireFit because it gives them the opportunity to showcase the fitness level that a lot of us try to strive for on a yearly basis, " Miller explained.
"As soon as April 1 hits it's all about FireFit. Niagara Falls, Station 1 on Morrison Street, they have a training tour there, and we're there two to three times a week. It's really an annual commitment."
Upwards of 40 local firefighters will take part in this year's event, as Miller says the St. Catharines team hopes to eventually land a national championship event in the future in the Garden City.
"One hundred per cent. We'll likely try to host one or two Regional Championships, and then put our bid in to host a national event in a couple of years," Miller said. 
The motto for FireFit is, "You can never be… Too Fit, Too Fast, Too Strong…  Be FireFit!"
And all of that will be in full effect this Saturday and Sunday at the Seymour-Hannah Sports and Entertainment Centre parking lot from 10am to 4pm. 
A vendor fair, giveaways, a splash-zone for the kids with the aerial tour and the kids course will all be a part of the two-day event. 
The Seymour-Hannah Centre is located on St. Paul Street West in St. Catharines.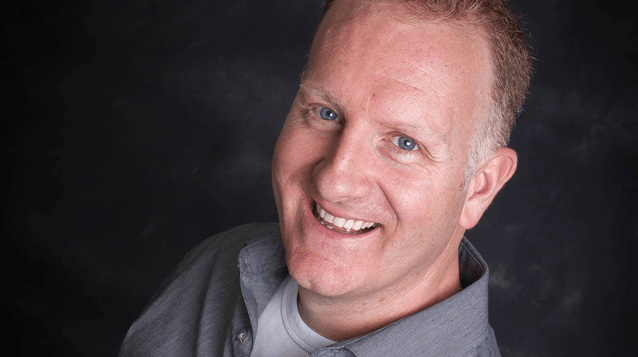 Rod Mawhood is a lifelong Niagara native who has had the pleasure of working in all three mediums – Radio, Print and TV – for over 20 years. His first announcing gig was with the then St. Catharines Stompers. Since then he's worked in radio and TV in Toronto, and currently is the announcer for the Niagara IceDogs and Niagara River Lions.
Rod also covers the Buffalo Bills for FOX Sports and the Buffalo Sabres for NBC Sports.