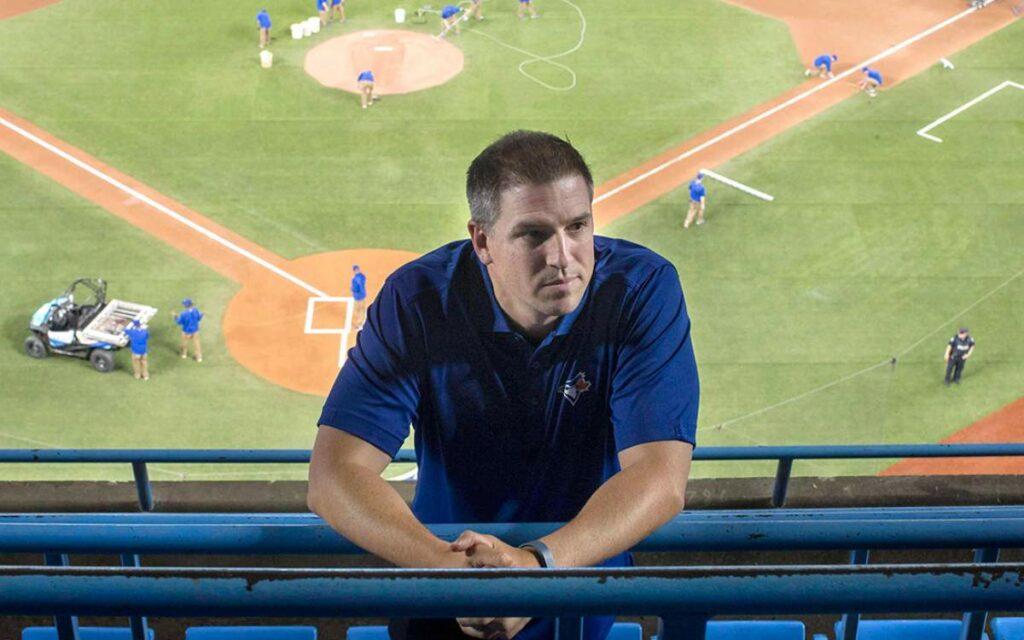 Former Brock Badger, now Vice-President with the Blue Jays Andrew Tinnish (pictured) breaks down the 2023 season. Photo credit: The Canadian Press/Chris Young
Optimism is once again the word most often used when describing the Toronto Blue Jays 2023 season. 
With first pitch on the new campaign set to fly Thursday afternoon from St. Louis, Missouri, former Brock Badger and now Blue Jays Vice-President of International Scouting and Baseball Operations Andrew Tinnish offered his look ahead on just what the Jays will look like here in 2023. 
"We had a pretty balanced off-season to be honest with you," said Tinnish as he joined the Niagara Sports Report on Newstalk 610 CKTB. 
"I think the biggest move overall was certainly the Varsho trade. Trading Gabriel Moreno and Lordes Gurriel to the (Arizona) Diamondbacks for Daulton Varsho. Very, very, well rounded player. He does a lot of things we like, and a lot of things we kind of needed. He's an elite defender in multiple spots, he's a left-handed bat who's got 30-homerun power. He plays the game the right way. He grinds, he's a good baserunner. A nice add to the team we already had."
As for pitching, Tinnish mentioned two more newcomers.
"Chris Bassitt (free agent signing) who has tremendous experience, and a guy who's a 180, or 190-inning guy with three and a half ERA (earned run average) the last couple of years.
Adding a reliever like Eric Swanson (acquired from Seattle in the Teoscar Hernandez trade) who probably slots into a leverage spot late in the game, and slots down other guys, that improves our (bull)pen as well."
Despite mentioning the new additions, Tinnish feels three returnees will be the key to the Jays potentially qualifying for the postseason.
"If I were to pick a hitter to have a real big season, I think Matt Chapman is really prime to have a solid season," Tinnish said. 
"He hit in the low .200's last year which is a little bit of a deceiving number, he hits the ball extremely hard, he makes very good swing decisions at the plate, he's made some adjustments in his swing that I feel are really going to help him. I feel like he's such a good all-around good player that I really do believe he's going to have a real strong season.
On the mound, it's kind of a 1 and 1A. These guys both, at this point, are looking very strong, and that is Yusei (Kikuchi) and (Jose) Berrios. 
Those two, they work extremely hard, they're athletic, they're competitors, they're extremely talented, I'd actually be surprised if they didn't have strong seasons."
Alek Manoah will start the season opener Thursday against the Cardinals in St. Louis. 
The Blue Jays home opener is set for Tuesday, April 11 against the Detroit Tigers.
Here's a look at the projected Jays starting lineup:
1 George Springer OF
2 Bo Bichette SS 
3 Vladimir Guerrero Jr.1B 
4 Brandon Belt DH 
5 Alejandro Kirk C 
6 Daulton Varsho OF 
7 Matt Chapman 3B 
8 Whit Merrifield 2B 
9 Kevin Kiermaier OF
P Manoah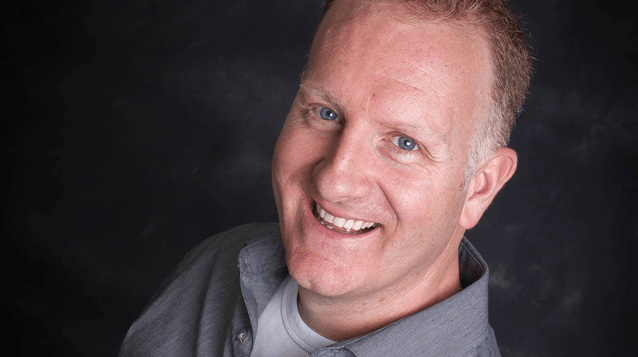 Rod Mawhood is a lifelong Niagara native who has had the pleasure of working in all three mediums – Radio, Print and TV – for over 20 years. His first announcing gig was with the then St. Catharines Stompers. Since then he's worked in radio and TV in Toronto, and currently is the announcer for the Niagara IceDogs and Niagara River Lions.
Rod also covers the Buffalo Bills for FOX Sports and the Buffalo Sabres for NBC Sports.