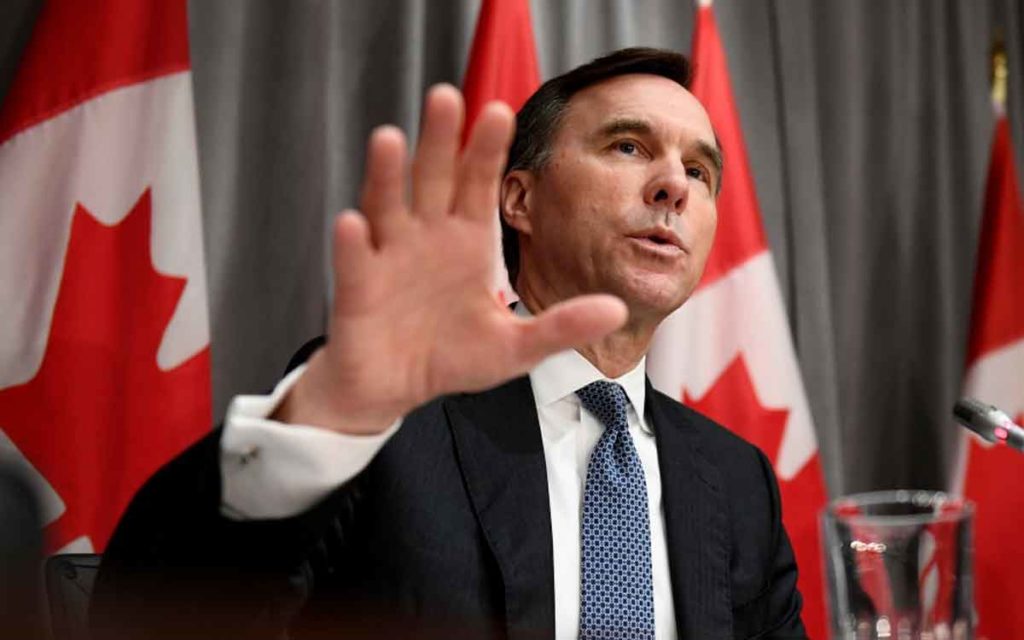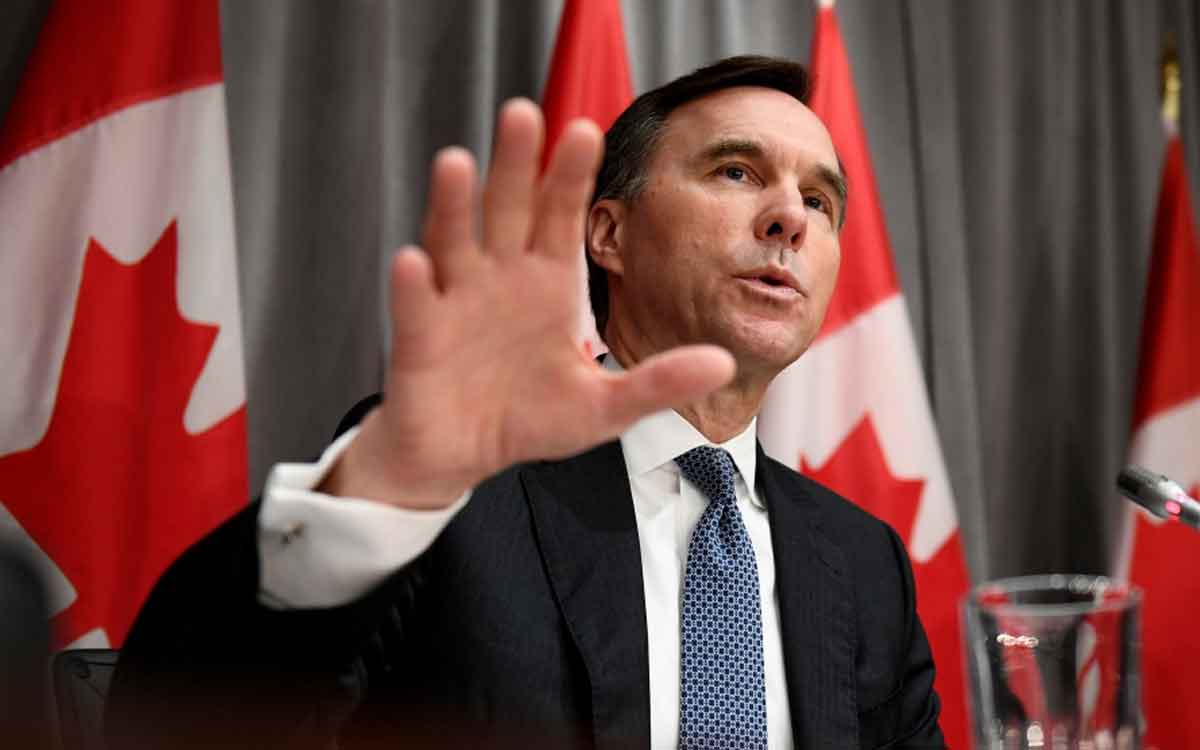 Federal Finance Minister Bill Morneau provided Canadians with a "fiscal update" last Wednesday.
While "The Great Depression" is most commonly known as a historic period, it could also characterize the mood of Canadians who tuned into last week's Economic and Fiscal Snapshot. Though extraordinary times may have called for exceptional spending, the absence of a roadmap to recovery, let alone a balanced budget, has left many wondering just how high the limit on the country's charge card is.
After facing repeated questions about the status of Canada's balance sheet, Finance Minister Bill Morneau tabled an abbreviated fiscal update last Wednesday in Ottawa. The Economic and Fiscal Snapshot outlined not just program spending resulting from the COVID crisis, but also the impact of COVID spending on government revenues and the GDP.
Needless to say, the snapshot could use a few Instagram filters to make it more attractive.
Canada's deficit is now projected at $343 billion – ten times higher than originally forecast, and the largest since the Second World War. The country has borrowed $700 billion this year, with $212 billion of that allocated to COVID programs. The debt-to-GDP ratio will rise to 49.1% this fiscal year,  and Canada's record breaking debt will reach $1.2 trillion by March 2021.
The impact on the workforce, and the effects of government programming were also outlined. A full third of the workforce (6 million people) are unemployed, and it is expected 1/10 will remain so until at least the end of 2020. Nearly 30% of Canadians have received some type of COVID-related benefit since the pandemic began in March. While the government anticipates the Canada Emergency Response Benefit will cost an additional $80B, they've also forecasted $82B for the Canada Emergency Wage Subsidy, which has so far had less pickup than the Liberals had hoped for. On Monday, it was announced this will be extended through December.
On the heels of the fiscal snapshot was the release of employment numbers for June, which provided another cold dose of reality. While nearly a million jobs were added to the economy in June, the overall unemployment rate still is still an alarmingly high 12.3%. Economists also warned that many jobs have left the market altogether, and that youth, and low-income earners and women were slower to re-enter the economy based on the most recent data.
Canadians in search of a silver lining in the update, including a path to recovery, may be looking for a while. An outline of how the government intends to shape stimulus, and support for key economic sectors were notably absent from the outlook. Though the Prime Minister and Finance Minister had conditioned the snapshot would be light on forecasting, the dearth of details – all while provincial counterparts are stepping up to provide recovery plans –  are revealing.
While the Liberals may not know the "how" of economic recovery, they seem to know the "who". Women featured prominently in the fiscal snapshot; they've been more likely to find themselves unemployed due to COVID, while being overrepresented in the fields treating the disease at hospitals and long term care facilities. The pandemic has also taken a toll on women's physical health in addition to their financial well-being, accounting for 54% of COVID deaths in Canada.
Stark financial challenges coupled with an uncertain return to school for kids in the Fall will inevitably play heavily in the government's economic planning.The Trudeau government has staked much of their political fortune on recruiting women voters to the Liberal cause, with considerable success (as long as you're not a principled female cabinet minister, of course). Many are wondering if the  fiscal update could provide the backdrop for the Liberals to pull the trigger on a national childcare plan as a way of bringing more women back into the workforce following the COVID crisis. And while the price tag will send a chill down fiscal conservatives' spine, it will undoubtedly play into the present-day concerns of a number of families.
Universal childcare may not be the only big budget item emerging from Canada's COVID hangover. Progressives are also using the CERB necessity and uptake as justification for a either a universal basic income, increased minimum wage or both. While wages are provincial jurisdiction, Trudeau has already dipped a toe in the jurisdictional pond by telling provnices to adopt a 10-day sick leave policy if they want to access federal COVID relief dollars. Pursuing a universal basic income would certainly deflate the sails of the New Democrats, who have had nearly every idea they've come up with adopted by the government, leaving them politically aimless.
While both of these promises are pricey, they are bound to be politically attractive options for a government that has shown very little approximating concern over Canada's ballooning deficit. Voters, in turn, have rewarded the unprecedented spending with popular support in public opinion polls, without questioning the Liberals plan to get Canada out of the red.
As long as apathy exists towards the country's fiscal health, Trudeau has little reason to table a plan that saves in addition to spend.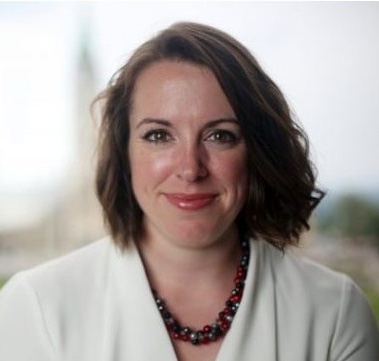 Kate Harrison is a Vice President and Partner at Summa Strategies Canada, one of the country's leading public affairs firms. She is a regular political commentator on CTV's Power Play, the Arlene Bynon Show on Sirius XM, Ottawa talk radio programs on CFRA and several other programs, speaking on politics and current affairs. She has written for the National Post, iPolitics and National Newswatch about the state of Canada's conservative movement as well as subjects impacting women in politics. Kate also serves as the Chair of the Canadian Advocacy Network (CAN), a pro-bono organization dedicated to providing public affairs help to organizations who cannot afford traditional advocacy services. When not working, she has her hands full with her new son and playful black Labrador Retriever, Brick.