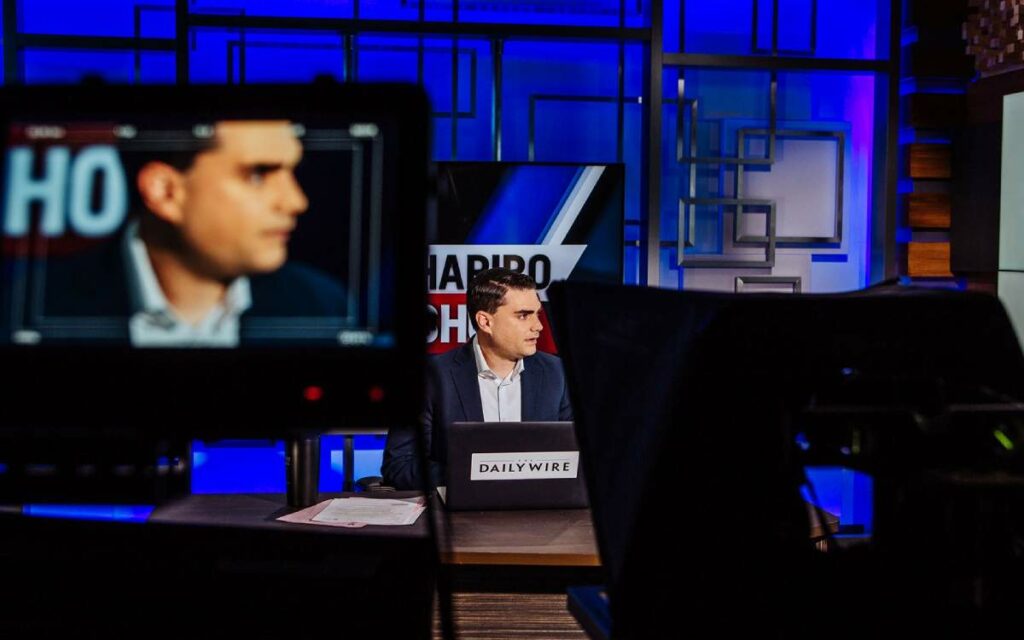 The below provide listeners with ideas you can't say on legacy networks and offer a refreshing slant on the news, all while reporting stories that the corporate media ignores. Pictured is Ben Shapiro, co-founder of the Daily Wire and host of the Ben Shapiro Show. Photo credit: Getty Images/Jessica Pons
From time to time, I find myself introduced to new sources of American politics. Some come from various points of view and offer an interpretation helpful in the present conundrum in which we find ourselves as political junkies. I can only recommend these podcasts based on listening to them for some time, being familiar with the hosts, and having read a number of their published materials over the years. 
Many people still consume their news through cable, streaming services, or internet media. To take a deeper dive, gain a greater understanding, and appreciate the stories behind the stories a politically inclined mind must find sources that they believe are trustworthy, accurate, and reflect their own philosophy. 
If you are a person on the Left, mainstream services largely provide you with your confirmation of bias. Most journalists reporting through the New York Times or Washington Post received their training at a school filled with academics who possess a leftward view of both social and financial policies. If they are recent graduates, they likely embrace full-throttled Marxist redistributionist ideas and push social justice causes to the point that the facts of a story are secondary to the narrative. 
Objective reporters ruled the roost a hundred years ago, but they are few and far between now. In this article, I would like to quickly review some podcasts that will provide you with ideas you can't say on legacy networks, offer a refreshing slant on the news, and report stories that the corporate media ignores. 
THE COMMENTARY MAGAZINE PODCAST
Commentary Magazine furnishes this podcast as part of its monthly publication. Posted daily, the podcast's host is John Podhoretz, editor of the magazine, and includes three other members, Christine Rosen of the American Enterprise Institute (most days), Abe Greenwald (Executive Editor of Commentary), and Matthew Continetti also of the AEI. Noah Rothman held a seat on the podcast from its inception but departed last month for a new gig at National Review. 
Philosophically, the panel reflects a traditional conservative view on foreign policy, supporting America's role as an international policeman and highlighting America's role as a defender of Israel, the Middle East's only democracy. The group tackles daily political issues for about an hour each day with Podhoretz serving as moderator. The discussion is usually serene and cerebral, but Podhoretz can become bellicose about certain topics and usually uses his enormous vocabulary to hilariously debunk a leftist notion or describe a particularly off-putting pol as a goon or worse. 
As a daily listener, I advise Trump fans to beware, the group does not spare the Donald any criticism, nor do they suffer fools. Democrats usually take it on the chin during the hour, but Republicans who act crazy, in their opinion, also endure rebuke. The show's theme is Crushing Morosity, a swipe at the trials and tribulations of the Jewish people.
This podcast began as a post-COVID weekly show devoted to discussing what the world would look like after the COVID emergency ended. Gradually the show took on a new purpose as COVID moved into the background. Essentially, host Dan Senor, a University of Western Ontario and Harvard Business School graduate, interviews a rotating number of people who provide different perspectives on finances, theatre, sports, politics, and other interests of daily life. 
Senor, who was the chief spokesman for the Coalition Provision Authority in Iraq and senior foreign policy adviser to U.S. presidential candidate Mitt Romney during the 2012 election campaign, also contributes to The Wall Street Journal. Senor and his guests carry on a snappy dialogue which usually brings new light to topics and provides the listener with a unique viewpoint. 
Among his regular guests are John Podhoretz of Commentary, Mike Murphy, a Republican strategist, Dr. Mohamed El-Erian, a professor at The Wharton School, Bret Stephens of the New York Times, Yuval Levin of the American Enterprise Institute, and other luminaries from medical doctors to cultural critics. Senor also welcomes politicians like Prime Minister Netanyahu of Israel, various senators, and other journalists. 
Senor infuses his love of sports into the discussions (especially all things New York Jets) and will occasionally invite a sports connection in for a special episode. In about an hour, you get a very thorough review of a news topic you may have thought you understood, but you now can speak to more intelligently. 
As part of the Daily Wire Empire, Shapiro's Monday to Friday show remains its flagship production. Shapiro speaks faster than any host on the air and spends little time getting into his critique of the latest leftist misadventure. For many, Shapiro became the transitional figure from Rush Limbaugh, even if Clay Travis and Buck Sexton formally took over the EIB Network upon Rush's death in 2021. Shapiro lampoons Democrats, reveals their hypocrisy, and spends a great deal of time launching scathing attacks on the predations of the Left. 
Shapiro follows a few regular segments as well, including Things I Like and Things I Hate, Good Trump-Bad Trump, and his often-referenced merchandise, the Leftist Tears Tumbler which is advertised as "the most sought-after, highly-praised, iconic beverage vessel. It is magnificent, irreplaceable, forged in the fires of facts and logic. But you already know it's epic. The only question is how many tears can you consume?" 
Shapiro and his growing conservative conglomerate include Jordan Peterson, Candace Owen, Matt Walsh, Dennis Prager, and a whole division now committed to producing movies and shows that reject the woke politics of most Hollywood filmmakers. Your time spent with Shapiro is only free for the first hour of three, however – membership is required for full participation.  
Rich Lowry of National Review hosts my favourite podcast and includes Charles C. W. Cooke as a regular contributor and a number of rotating guests like Michael Brendan Dougherty, Jim Geraghty, Phil Klein, Jack Butler, and Madeleine Kearns. 
Founded in 1955, the National Review remains the cornerstone of American Conservatism. William F. Buckley probably defined the American Right more than any other conservative in the 20th century, with the possible exception of Ronald Reagan. The Editors podcast continues that tradition with a bi-weekly offering of delicious dissection of liberal tropes, leftist hypocrisy, and mainstream media mishaps. 
The intellect of this crew far outweighs most of the political left, leaving those of us in the conservative camp yearning for more. Cooke's long sorties into sacred liberal territory usually end with the carpet bombing of most Democratic outposts from their extreme abortion-on-demand stance to their dangerous support of transgender surgeries for children. The rest of the members research and deliver a bounty of facts, stripping liberal positions of their faulty logic and burying the constructs of modern progressive thought in a barrage of certitude. Lowry serves as the moderator and the show includes an Editors' Picks where each editor shares their favourite piece of writing from the past week (not their own) and a Light Section in which each person provides a fun diversion they are presently enjoying. 
All in all, by some length, the best conservative podcast you can download. 
This weekly drop airs on FOX every Sunday morning but can be downloaded as a podcast on Sunday afternoons. Host Shannon Bream has guests from all the newsmakers of the week, then a panel including Juan Williams, Karl Rove, Brit Hume, and Susan Page amongst others add their opinions to what the guests have discussed. For a quick down-and-dirty look at the news of the week from a conservative perspective, this podcast serves as a nice appetizer.   
There are many other conservative podcasts, and those that offer stronger voices from the right, but I have found these serve a very useful purpose of providing an informed and smart alternative to the usual liberal point of view. 
If only to get a different take on the news of the day, I suggest listening to at least one of these podcasts to balance out the corporate media which gets their feed mainly from whatever the New York Times or Washington Post is reporting.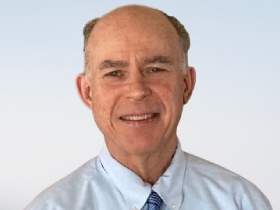 Dave Redekop is a retired elementary resource teacher who now works part-time at the St. Catharines Courthouse as a Registrar. He has worked on political campaigns since high school and attended university in South Carolina for five years, where he earned a Master's in American History with a specialization in Civil Rights. Dave loves reading biographies.