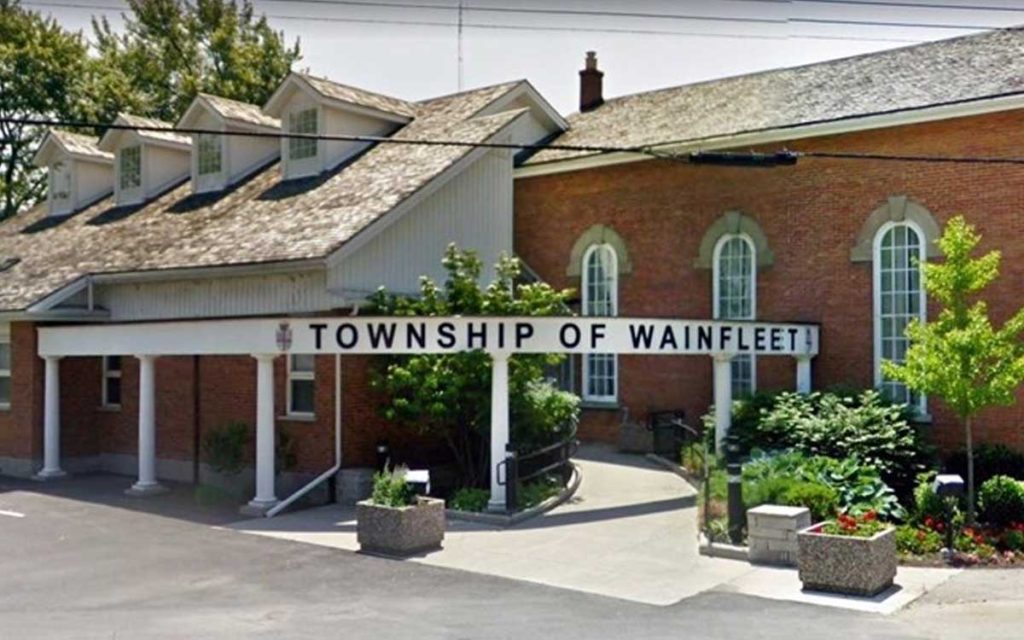 This is the second installment in a series of articles exploring each of the Region's five mayoral races devoid of an incumbent candidate. Over the next few weeks, The Niagara Independent will work its way west to east across the region, going from Grimsby to Thorold.

After serving as Wainfleet's mayor for two terms and running a very successful provincial campaign as an Ontario PC Party candidate in an NDP stronghold, April Jeffs is moving on to federal politics.
The promising politician secured the Conservative Party Niagara Centre nomination a few weeks ago and will challenge for the seat in 2019.
Although shifting course, Jeffs has full confidence in her eventual successors.
"I believe the incoming council will be able to balance key issues that are important to Wainfleet residents, such as beach access and the fire department", said Jeffs.
"Having a provincial representative who is not part of the party in power was always difficult. Though, now with both a PC MPP and PC majority, Wainfleet has a real advantage when it comes to procuring additional funding".
Jeffs' decision has attracted several hopeful candidates to the town's mayoral race.
In a municipality with a population of only 6 400 people, Wainfleet has Niagara's largest pool of candidates running for mayor.
The six seeking to replace Jeffs are: Richard Dykstra, Kevin Gibson, Ted Hessels, Alfred Kiers, Ken Martin, and Andrew Watts.
Richard Dykstra has served as a Wainfleet alderman for the last eight years.
Born and raised in the municipality he hopes to lead, Dykstra will undoubtedly look to build off of his extensive experience dealing with the intricacies and issues unique to the southwest Niagara township.
Unlike Dykstra, Kevin Gibson only moved to Wainfleet three years ago.
Gibson worked as an RCMP officer for 34 years, before retiring in 2015 to his wife Lynn's hometown.
According to his website, Gibson plans to "keep Wainfleet a rural and agricultural community" and hopes to bring "a fresh set of eyes to review and resolve the many ongoing issues in the township and region".
Raised in a small town just to the north of Wainfleet, Ted Hessels is currently completing his third term on council.
Along with being a lifelong farmer, Hessels has been a volunteer firefighter for over 30 years and has served on several committees during his time as alderman.
Alfred Kiers, a recently retired local business owner, has been "interested in politics for many years".
Since joining his first political riding association in 1989, Kiers has served on a number of boards and been heavily involved in community affairs over the past three decades.
Kiers is confident that, if elected, he would be able to strike a balance between growth and maintaining Wainfleet's rural identity; all while being a "strong voice at Regional Council".
Ken Martin is a retired military veteran and the fifth of six mayoral candidates.
Judging from his very forward, bold response to a comment request from The Niagara Independent (refusing to provide answers over email), Martin appears to be a candidate willing to go against the grain to remain true to himself.
If anything, Martin is authentic.
The final hopeful looking to head Wainfleet's municipal government is Andrew Watts.
Watts joined the race due to a "growing concern about the apparent overwhelming influence from outside of the township, dictating what developments will take place in Wainfleet and where."
Despite provincial legislation designed to prevent urban sprawl in the area, Watts is concerned that over-development will consume the township in short order.
Ultimately, Watts wants to see Wainfleet's council "take back the full responsibilities of the Planning Authority".