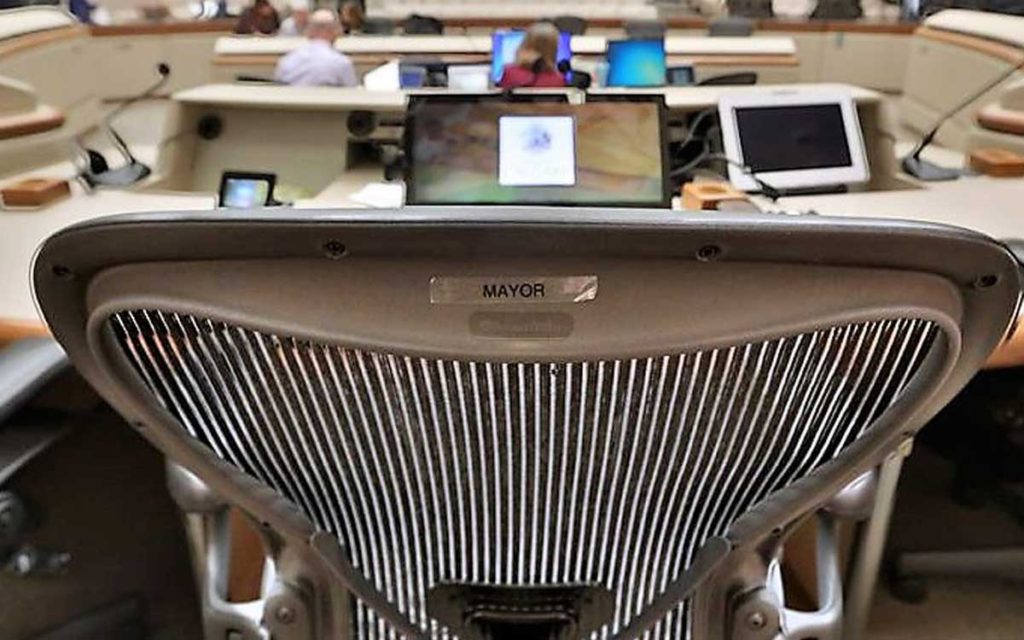 Come autumn, a number of Niagara's municipal governments will be headed by a fresh face: as five of the region's 12 current mayors have chosen to relinquish their posts.
At the age of 73, longtime politician and incumbent Mayor of Port Colborne John Maloney will step aside in favour of retirement.
Maloney, who served as a Liberal MP from 1993-2008, made his intentions known in March after consulting with his family.
In Maloney's absence, four candidates have stepped up to run for Port Colborne's top spot: Wayne Elliott, Betty Konc, Ron St. Jean, and Bill Steele.
To the west, Port Colborne's immediate neighbour will gain a new municipal leader as well.
April Jeffs, who ran as Niagara Centre's Ontario PC Party candidate in the last provincial election, will not seek a third term as Mayor of Wainfleet.
After almost gaining the upset in an area that has been an Ontario NDP stronghold for decades, the promising politician hopes to continue her career at the federal level.
Jeffs secured the Conservative Party Niagara Centre nomination a few weeks ago and will challenge for MP next year.
Running to fill the vacant seat are: Richard Dykstra, Kevin Gibbon, Ted Hessels, Alfred Kiers, Ken Martin, and Andrew Watts.
To the north of Wainfleet, Pelham will have a new mayor for the first time in 12 years. Dave Augustyn will be stepping aside and running to be the town's regional councillor.
Augustyn initially put his name in the hat to be Regional Chair. Though, after the position was reverted back to an election by Regional Councillors, the three-term public official decided not to try and extend his mayoral tenure.
With Augustyn out of the Mayor's race, three others will vie for Pelham's chief post: Gary Accursi, Carla Baxter, and Marvin Junkin who gained notoriety when he resigned from Pelham Council because he was upset with how the Town's finances were being reported.
Akin to Augustyn, Ted Luciani will also vacate the top position of his respective municipality and run for Regional Council.
Luciani served four years as Thorold's deputy mayor before being elected mayor of the city in 2014.
Looking to take over the veteran politician's station are Henry D'Angela and Terry Ugulini.
Along Niagara's northwest shore, Grimsby will also lose a multi-term mayor when Bob Bentley formally steps down later this year.
Bentley has been a key figure in the town's politics for nearly a quarter century, serving as alderman, regional councillor, and finally mayor.
Hoping to fill his shoes are Steve Berry and Jeff Jordan.
Over the next few weeks, the Niagara Independent will take a more in-depth look at the mayoral races mentioned above: providing profiles and interviews with many of the candidates contending for the region's five vacant mayors' chairs.