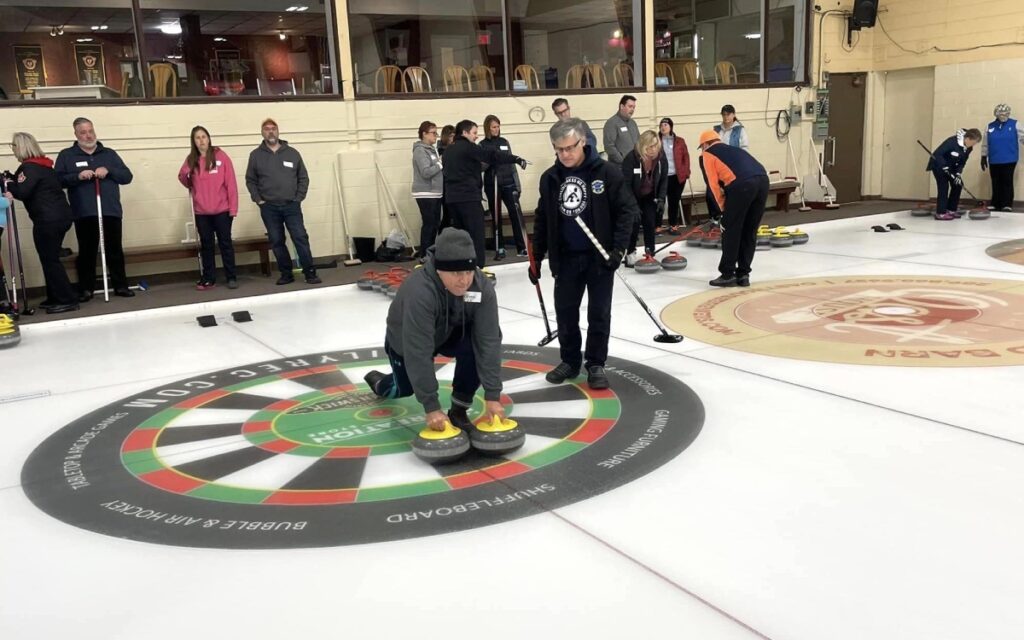 While the current season is now well underway, the club is always accepting new members of every size and skill level. Photo credit: Facebook/Niagara Falls Curling Club
After three disrupted seasons, Sean Ford, manager of the Niagara Falls Curling Club, believes brighter days are ahead. 
"We have seen a significant uptick in numbers", said Ford. "We're looking forward to what we think will be a great winter of curling". 
The curling season basically follows the same schedule as ice hockey, beginning in October and going through April. "It is exciting, here, when we get into early November because the schools start coming in to play", Ford shared. "Right after cross country finishes up, and the weather starts changing, we see a big increase in kids and teens of all ages and varied experience". 
Ford says that the Niagara Falls Curling Club (NFCC) provides a variety of teaching opportunities for beginners to learn the ropes. "We start by training them (adults and/or kids) in the basics. As they become more comfortable, they'll gain experience playing as well". 
When asked about what makes the NFCC positively stand out, Ford said its multinational membership is a big deal. "The fact we have membership among Americans as well as Canadians is a huge competitive advantage to us". 
"We have really good relationships with our American counterparts in Rochester, in Buffalo, in all the border communities", he added. "In fact, on November 19th, we'll be hosting the annual Battle of the Bridge Tournament between NFCC and the Buffalo Curling Club". 
Ford recognizes the challenges that lay ahead for the industry, as a result of economic instabilities, both in Canada and the world. "Hydro and gas prices are definitely wreaking havoc on clubs", he shared. "And this can lead to them putting off repairs/other infrastructural updates". 
"At the same time, I think curling is a sport that retains its popularity even in tough economic times… it's fun, it's affordable, it's a great way to make the most of the cold winter months". Niagara Falls Curling Club recently added a number of upgrades to its facility, including a new air conditioner, a water filtration system and a second humidity sensor.
After April, the Niagara Falls Curling Club winds down operations. Even during the dog days of summer, however, curling is never far from the mind. 
"We run socials, BBQs, different kinds of events", said Ford. "We love to keep the sense of community going as we anticipate a fresh season". 
The 2022-23 campaign is now well underway, and new members are always welcome. Those intrigued can learn more by visiting the NFCC website or following the club on social media. 
Nick completed his Honours Bachelor of Arts Degree in Labour Studies at Brock University. He has previously served in municipal and federal politics. In his free time, Nick enjoys following sports, taking part in outdoor activities and reading biographies. Nick resides in Niagara Falls.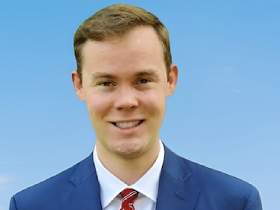 Nick Redekop completed his Honours Bachelor of Arts Degree in Labour Studies at Brock University. He has previously served in municipal and federal politics. In his free time, Nick enjoys following sports, taking part in outdoor activities, and reading biographies. Nick resides in Niagara Falls