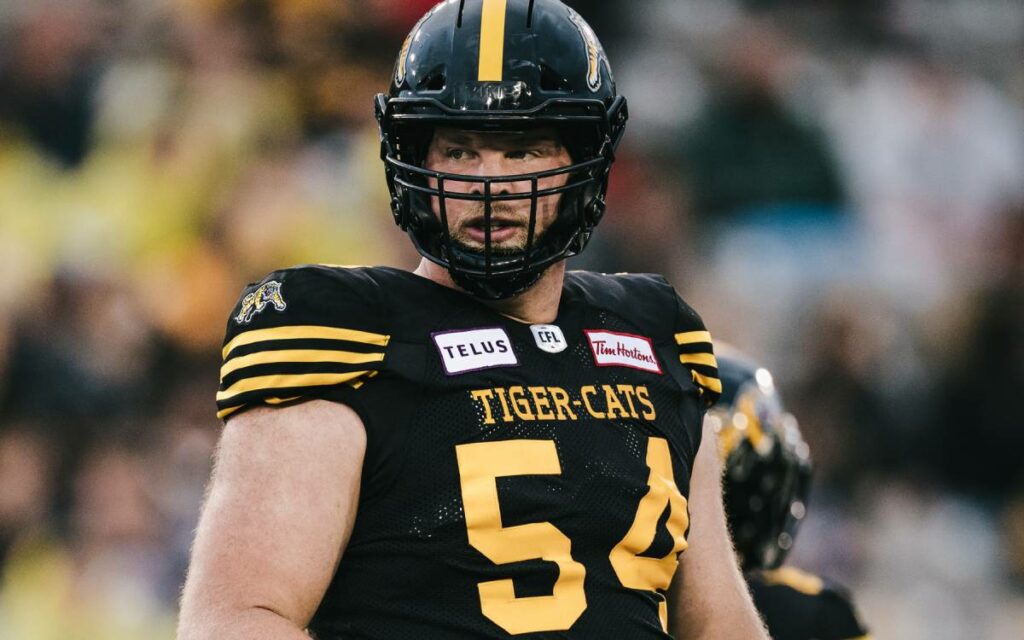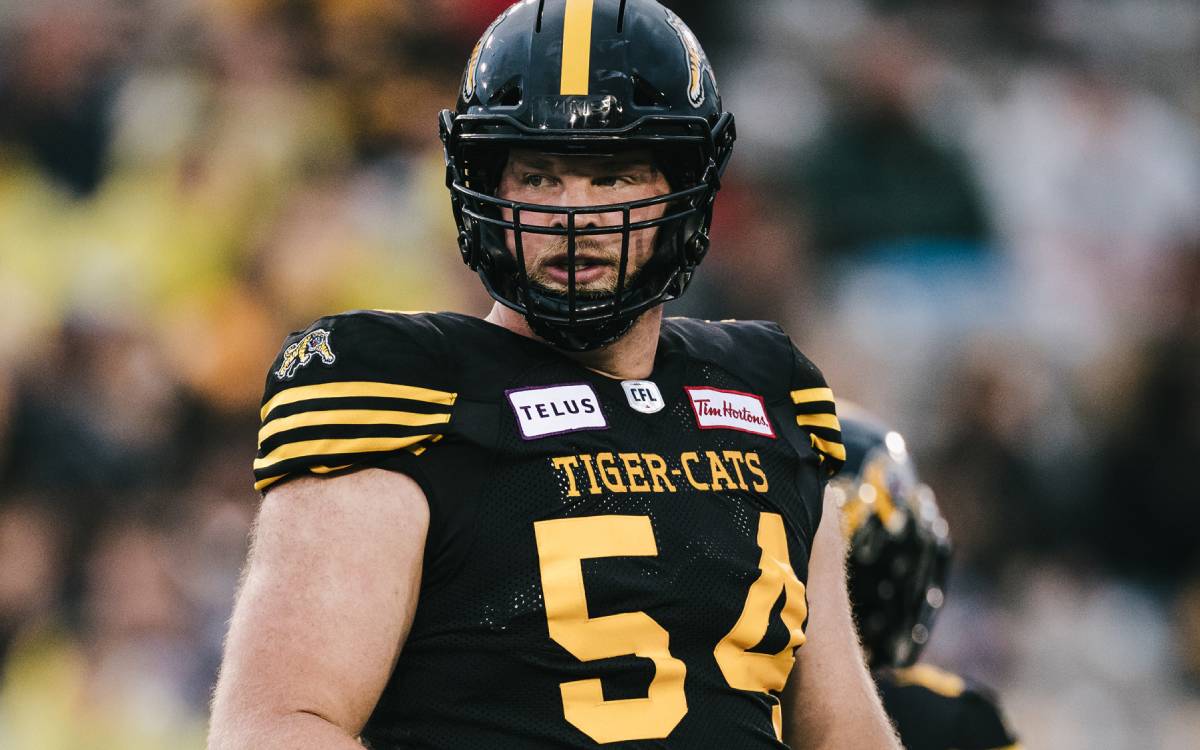 Growing up in Fonthill, Chris Van Zeyl was like most youngsters across Niagara. He played a wide range of sports, but somehow he settled on football.
From St. Alexander Catholic Elementary in Fonthill, to Notre Dame College (High) School in Welland, to McMaster University in Hamilton, to the Canadian Football League (CFL), Van Zeyl's football journey has been an interesting one.
Van Zeyl says the love for the sport started while watching it on the television with his father.
"Growing up my father and I used to watch Notre Dame football games every Saturday," said the current Hamilton Tiger-Cat and reigning CFL most Outstanding Offensive Lineman.
"I kind of always had a voice in the back of my head saying I wanted to play it.
I was afforded the opportunity to play in my first year of high school, and I got beat up pretty good, I got pushed around, I wasn't really all that coordinated, wasn't sure if it was going to be the sport for me, but I was always aggressive, stuck with it, and low and behold it worked out for me."
That is a massive understatement for the player listed at 6-foot-6 and 312 pounds.
Perhaps even more impressive, Van Zeyl played his University football as a defensive-lineman. It wasn't until he was drafted by the Montreal Alouettes in 2007 that he made the switch to offensive lineman. Not an easy transition for anyone – in particular at the pro level.
Footwork, hand work, and the proposition of defensive players coming at you instead of vice-versa isn't an easy one.
Van Zeyl would sign as a free-agent with the Toronto Argonauts in 2008, and would go on to play 10 seasons with the boatmen producing two Grey Cup Championships, and a total of nine all-star nominations.
Despite that Van Zeyl was released by the Argos in May of 2018.
That same day, just minutes later in fact, he was signed by the Hamilton Tiger-Cats – and back to the city where he played his University football.
"The amount of energy you get from that stadium (Tim Hortons Field), just being in there, and having them at your back, it's a pretty remarkable feeling being in that stadium," Van Zeyl said proudly.
Van Zeyl is hoping and planning that the CFL will return in 2021, after last season was wiped out by the Covid-19 pandemic.
Before that he wants to give back to the community he now considers a second home. Van Zeyl will be sleeping in his car for 'Sleepless in Our Cities.'
"It's with the United Way, and basically it's an initiative to raise funds for people that don't have a home, and are sleeping out in the cold in Hamilton and Halton."
The Niagara Independent note: Congrats to Chris Van Zeyl and his wife Kimberly and son Colton who welcomed daughter and baby sister Adelyn Jade into the world earlier this week.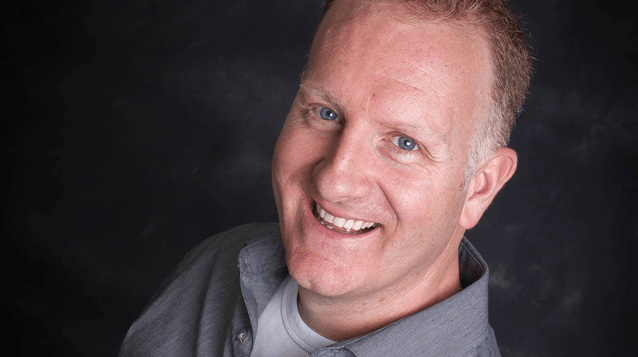 Rod Mawhood is a lifelong Niagara native who has had the pleasure of working in all three mediums – Radio, Print and TV – for over 20 years. His first announcing gig was with the then St. Catharines Stompers. Since then he's worked in radio and TV in Toronto, and currently is the announcer for the Niagara IceDogs and Niagara River Lions.
Rod also covers the Buffalo Bills for FOX Sports and the Buffalo Sabres for NBC Sports.