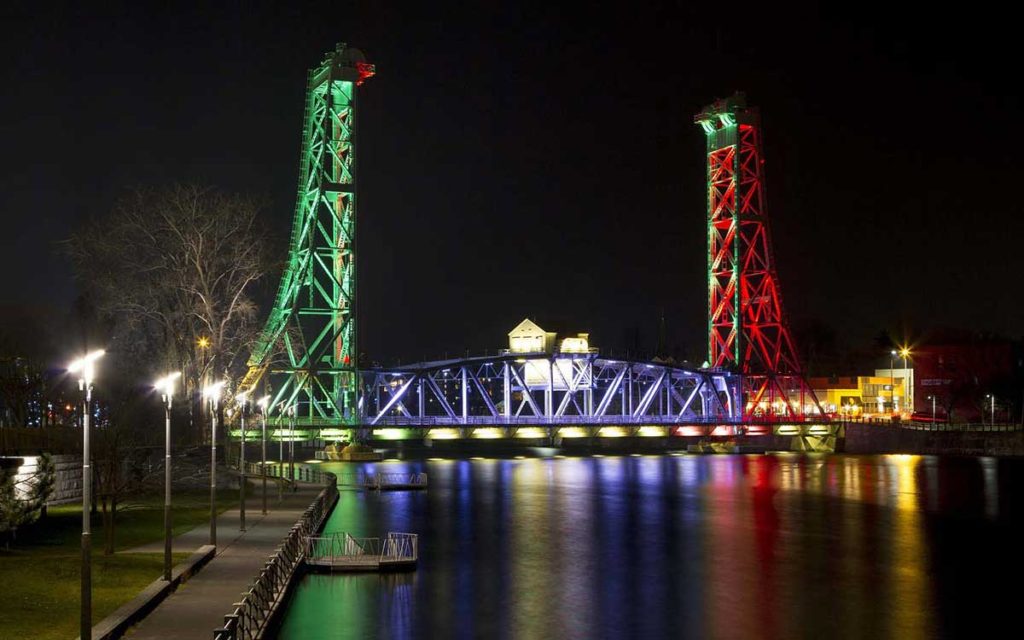 Bridge 13 in Welland. Photo credit: City of Welland website.

One of the least talked-about success stories in the Niagara Region over the last few years or so has been the revitalization of Welland.
The city, once viewed by some as Niagara's trouble child, has made great strides to clean up its image and improve quality of life for its residents.
By being forward-thinking, open to change, and inviting to investment, Welland has made itself one of Niagara's top places to live and work.
On its "Best Places to Live" list in 2014, MoneySense ranked the city of 52,000 people 180 out of 201 communities from across Canada.
In only five short years, Welland has gone from being in the bottom 10 per cent of the country's best places to live, to nearly breaking into the top half of the magazine's annual ranking.
"The progress that the city is making, and the direction it is headed, are the result of a lot of hard work", said Welland CAO, Gary Long. "City staff have worked tirelessly to help turn council's input and vision into reality".
Earlier this year, GE began production at its brand-new 490,000 square-foot manufacturing facility along Highway 140 in Welland.
The plant is only one example in a long line of substantial private investments that have been recently made in the city.
As previously reported in the Niagara Independent, Welland has attracted 1.5 million square-feet of industrial investment since 2015, representing over $400 million in private sector backing.
"What makes Welland so attractive to investors are the tax incentives and grants we offer", said Long. "They help keep the city competitive and appealing".
Outside of economic development, Welland's CAO said that the city is also seeing a large increase in relation to residential growth and development.
"We see lots of new residents coming in from both around the region and the GTA. People are attracted by the amenities and Welland's proximity [to larger urban centres]. The quality of life here is second-to-none".
Along with having some the lowest taxes and best healthcare in Canada (according to MoneySense's methodology), Welland ranked in the top 25 per cent of all assessed cities in terms of amenities and culture and community.
Amongst many other attractions, the city boasts a variety of historical sites and experiences, a century-old farmer's market, a number of parks and trails, and a thriving sports scene.
Following the team's recent establishment, the Welland Jackfish will play its first season in the Intercounty Baseball League (IBL) next year. The IBL is an independent, semi-professional baseball league that draws quality talent from the college system and other professional organizations. The Jackfish will compete against teams from Toronto, Hamilton, London, and other smaller cities in Ontario.
Welland also has a number of community improvement projects either proposed or already in the works, including: revitalizing Civic Square, transforming the Atlas Landfill into a public greenspace, and redeveloping Memorial Park.
Years of effective, agile, open governance under the likes of Damian Goulborne, Barry Sharpe, and Frank Campion has seen a city that once struggled to
stay afloat have the strength and confidence to swim upstream.
Today at noon, Welland received the World Council on City Data's highest certification status. The Platinum designation signifies the city's commitment to transparency and its compliance with the ISO 37120 Sustainable Development of Communities: Indicators for City Services and Quality of Life international certification.
With the designation, Welland joins a shortlist of only 11 Canadian cities.