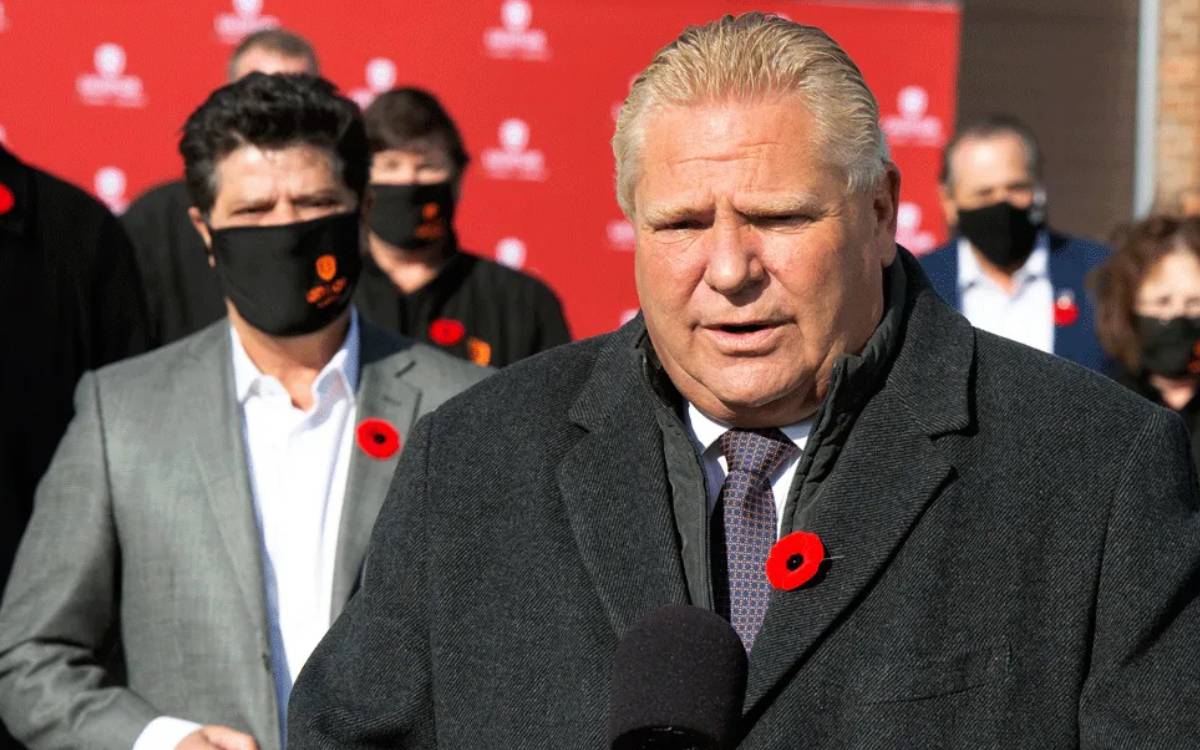 Premier Doug Ford announces minimum wage increase alongside prominent union leaders such as Unifor president Jerry Dias (left), Nov. 2, 2021. Photo credit: National Post/Peter J. Thompson 
Political junkies will closely watch the next seven months as the Doug Ford government begins its countdown to Ontario's next election in June. The roll out got underway last week with the announcement of an increase in the minimum wage and the fall economic update.  
Both serve to highlight the government's re-election strategy. As the National Post's Randall Denley observed, a few editorial tweaks and the economic statement could serve as the 2022 election platform. 
"Build Ontario", as it was called, telegraphs loudly and clearly where the Progressive Conservatives are headed and raises some interesting observations.  
First is the focus on health care. In Tory political lore, health care is usually regarded as a defensive priority, in other words, an issue that the Tories are unlikely to win on but one that requires a strong defensive approach to avoid losing votes on the subject. 
That calculus has all been changed with COVID. Increased spending will fund the ongoing pandemic fight, increase hospital beds, add more nurses, clear up the surgical backlog, provide additional home care and more.  
The promised and much needed transformation of the long-term care sector also continues with money for more personal support workers, more training, better infection control, more inspectors and the continuation of the largest physical expansion of the system in almost 20 years.  
The second big priority is to continue building and expanding the province's infrastructure. Hospitals and LTC homes are part of the $148 billion spend over ten years. But so are highways and transit, all badly needed as the province's population continues to grow.  
Infrastructure is not an uncommon focus for a Tory government. What is unusual is Premier Ford's new focus on labour and the response of two prominent union leaders, Jerry Diaz, president of Unifor and Smokey Thomas, president of OPSEU.  
Both were present with the premier at his announcement that the minimum wage would increase from $14.35 to $15.00 and both were uncharacteristically complimentary about this move as well as other labour policy changes, for example, to increase the number of skilled trades.
What prompted the changes? There is a growing shortage of front-line workers hitting almost all parts of the economy, neighbouring jurisdictions have increased their wages so it is less of a competitive threat and the premier is listening more to his own populist instincts.  
Past elections have been dominated by aggressive union-driven campaigns against conservatives, dating back to the government of Premier Mike Harris. The current premier is under no illusions that his much-needed reforms are going to cause a labour stampede to vote Tory.  
But if it breaks up the usual anti-Tory union alliance come election time, it will have been a smart move. Premier Ford handily won the last election in the face of that opposition, but second victories are always tougher.  
The other notable news in the economic statement is that the deficit will actually decrease as the economy's growth and subsequent revenues exceed the government's earlier forecasts. Also, the government did not need to spend as much as anticipated to fight COVID. While this year's deficit will still likely be a whopping $21 billion, that is down from the previous estimate of $33 billion.  
Finally, there are some risks to the government's current approach. Education, always a volatile political file, at this point will actually see a decrease in funding due to inflation. There was no mention of initiatives to deal with COVID's economic impact on women, despite Finance Minister Peter Bethlenfalvy's task force on the subject. Nor was there an announcement of a new childcare deal with Ottawa, an initiative that proved popular in the last federal election. And there are still some unfulfilled tax cut promises.  
But there is still time. Next March is the spring budget, arriving just in time for the June election campaign.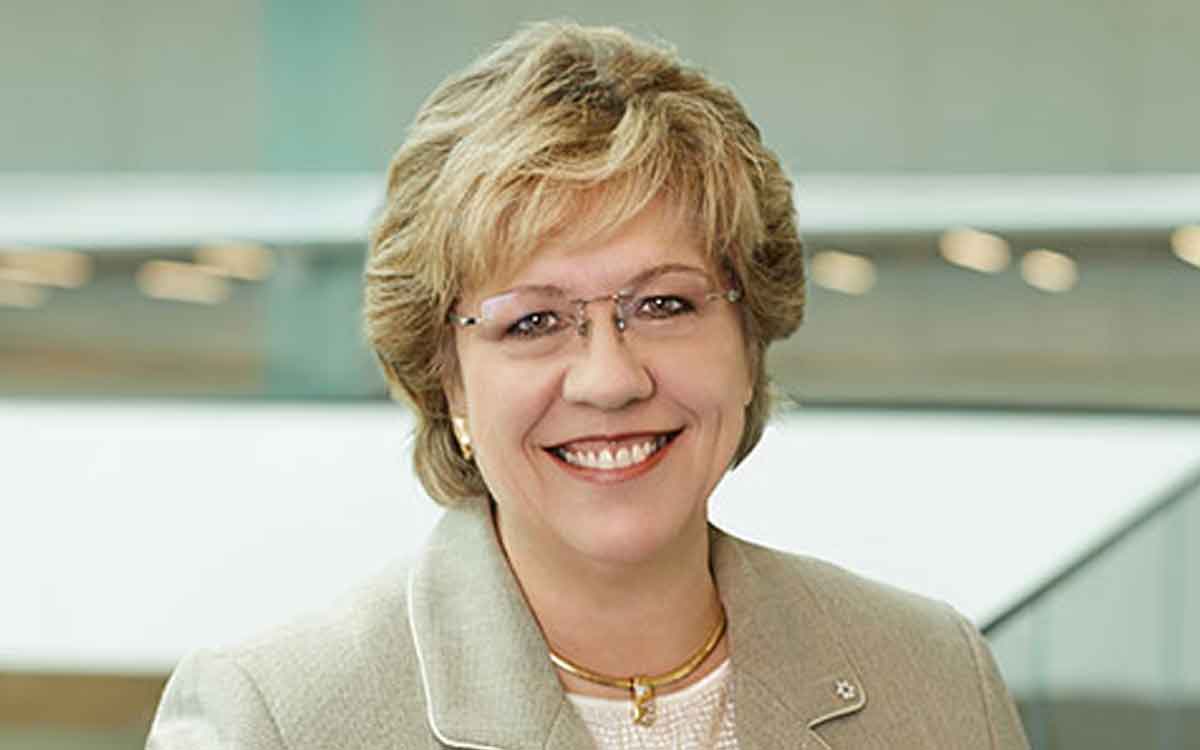 Janet Ecker is a former Ontario Finance Minister, Minister of Education, Minister of Community and Social Services and Government House Leader in the governments of Premier Mike Harris and Premier Ernie Eves. After her political career, she served as the founding CEO of the Toronto Financial Services Alliance, a public-private partnership dedicated to building Toronto region into an international financial centre. She currently sits on a number of corporate and non-profit boards, agencies and advisory committees.
Ms. Ecker received the Order of Canada for her public service contributions and was recognized as one of the "Most Influential People in the World's Financial Centres" by Financial Centres International.  She also received a "Canada's Most Powerful Women: Top 100 Award" from the Women's Executive Network and the Richard Ivey School of Business, among other awards. She is also one of the founders of Equal Voice, a national, multi-partisan organization working to elect more women.