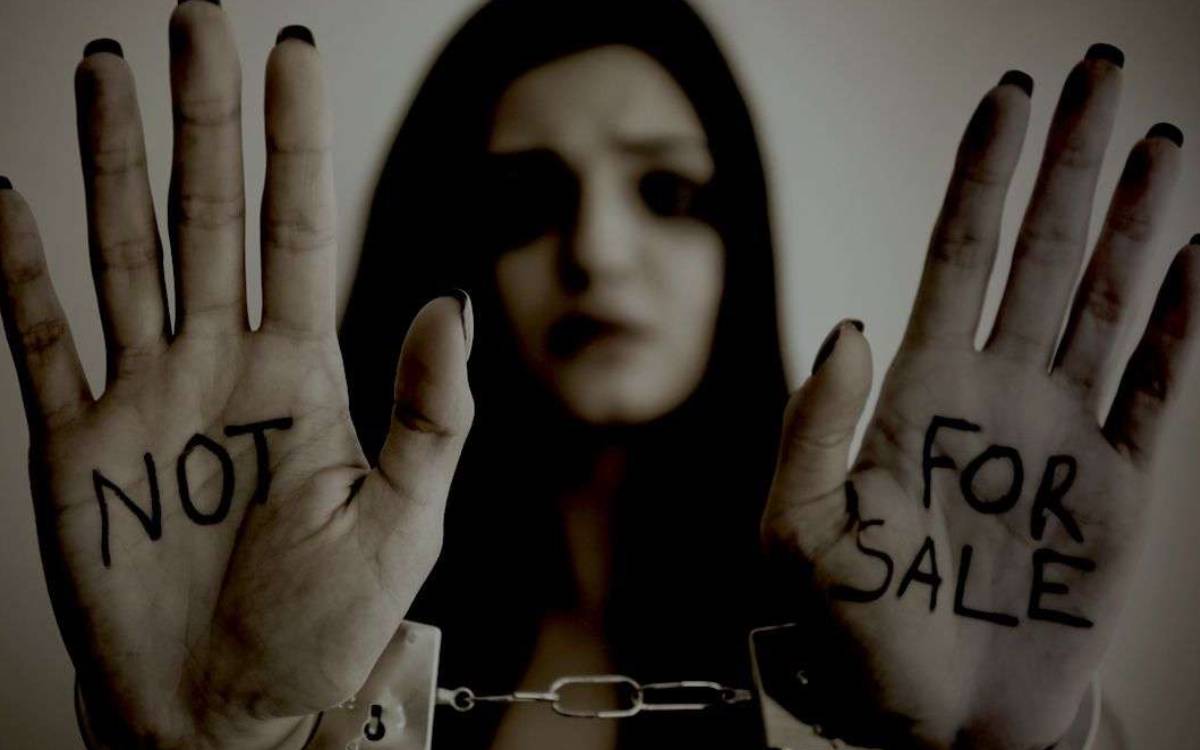 The Ford government is taking major steps towards eliminating human trafficking in Niagara and Ontario while investing in support programs to help victims heal from the heinous crime.
Last week, $1.4 million was announced over the next five years to create a new community-based program to provide more young victims and survivors of human trafficking in Niagara with access to the supports they need.
"This new residential program in Niagara will help keep young victims of sex trafficking safe while providing wrap-around supports to help them heal," said Jill Dunlop, Associate Minister of Children and Women's Issues.  "Residential care is extremely helpful in supporting recovery, particularly programs like this, which are developed and managed by survivors."
The program, which is set to be delivered by YWCA Niagara Region, is being funded through the province's $46 million Anti-Human Trafficking Community Supports Fund.  It includes a residential program for youth aged 16 to 24 and will provide access to crisis housing, trauma therapy, peer support and cultural connection.
"We are most grateful for the funding that we have received as it will ensure this much needed service will be in the [Niagara] region," Elisabeth Zimmerman, Executive Director of the YWCA Niagara Region.
In total, 27 new projects are being funded through the Anti-Human Trafficking Community Supports and Indigenous-led Initiatives funds to provide a more comprehensive network of supports across the province.
The Ford government has placed a high focus on combatting human trafficking in the province over the course of the past year.  In March 2020, the province released its $307 million Anti-Human Trafficking Strategy and just last month introduced new legislation to further clamp down on the crime.
"Our government is taking deliberate steps to put an end to human trafficking and protect victims and potential victims of this terrible crime," said Premier Ford.  "This tough new Legislation builds on our Anti-Human Trafficking Strategy we introduced nearly a year ago, giving law enforcement additional tools to help prevent and deter human trafficking."
The proposed changes include a range of initiatives designed to further penalize and deter traffickers, protect and support the province's youth, and provide the government with additional data to better understand the criminal practice.  It also clarifies how and when police services can access information from hotel guest registries to help deter trafficking and identify and locate victims.
"The hotel industry can play an important role, by educating its team members, on what to look for, and developing an action plan with regional police agencies," said Doug Birrell, Executive Director of Niagara Falls Canada Hotel Association.  "We are stepping up our commitment to take a more proactive position in the solution."
Niagara's Chief of Police Bryan MacCulloch said that "While human trafficking is not unique to Niagara, our particular geography and tourism infrastructure means that we must be proactive in our efforts to hold those committing this heinous crime accountable and work tirelessly to identify, locate and protect the victims."
"The Province's Anti-Human Trafficking Strategy is aligned with our commitment to protect all members of our society, especially the vulnerable members who are being victimized."
Under MacCulloch, the Niagara Regional Police had already created a local Human Trafficking Unit in 2019 to further strengthen the assistance and support given to investigators when interacting with the victims and survivors of human trafficking.
In addition, the South Niagara Chamber of Commerce hosted a luncheon in late 2019 that aimed to shine a spotlight on the issue.  Executive Director Dolores Fabiano told the Niagara Independent at the time that "we are proud that many of our local businesses have taken steps to ensure a safe environment" and that "the goal is to create a greater awareness so we can continue to be a safe place for not only our visitors but our residents."
Speaking on the recent funding announcement to the YWCA Niagara Region, Niagara-West MPP Sam Oosterhoff said that "these new programs will help young people rebuild their lives so they can pursue their dreams free from exploitation.