In 2021-22, Ontario finished the fiscal year with a $2.1 billion surplus – but instead of building on that surplus for budget 2023, Premier Ford (left) and Finance Minister Peter Bethlenfalvy (right) tore it down. Photo credit: Twitter/Peter Bethlenfalvy
Ontario Premier Doug Ford was like a rookie at a blackjack table during this budget cycle. The dealer dealt Ford a 10 and a nine. Instead of standing his ground, Ford inexplicably called for another card and busted. 
Thursday's budget should have been a good day for Ontario.
On the heels of surplus budgets from Alberta, Saskatchewan and New Brunswick, Finance Minister Peter Bethlenfalvy could have risen in the legislature at Queen's Park to announce that Canada's largest province was running a balanced budget.
Instead, he predicted more deficits.
Ontario was in a golden opportunity to stay in the black. Thanks to a whopping $20.2 billion revenue increase last year, Ontario posted its first surplus in more than a decade. In 2021-22, Ontario finished the fiscal year with a $2.1 billion surplus.
Instead of building on that, Ford and Bethlenfalvy tore it down.
Ontarians are seeing more red ink in this budget. The Ford government plans to finish the 2022 budget cycle with a $2.2 billion deficit, run a $1.3 billion deficit in 2023 and doesn't expect to balance the books until 2024.
Ford no longer has anyone to blame but himself. Former premiers Dalton McGunity and Kathleen Wynne can't be led out as scapegoats. Ford is the one who led the government that posted Ontario's first surplus in a decade. And he's the one who decided to throw it away.
And what do Ontarians have to show for it? Certainly not tax relief.
Given decades-high inflation and soaring living costs, Ford might have been forgiven had he shrunk the surplus by putting money back in taxpayers' pockets. A sales tax cut, for example, could have helped every single taxpayer in the province make ends meet. Taxpayers would have seen lower prices at coffee shops, at clothing stores and a chunk off the bill for the new dishwasher when the old one breaks down. 
But there's not a single item of good news for taxpayers when it comes to their tax bills. Ford spent away the store on costly tax credit giveaways to large corporations, more corporate welfare and increased spending in virtually every ministry.
Bethlenfalvy continues to claim that his new spending is prudent and targeted. But when spending goes up everywhere, it suggests the finance minister doesn't have a good handle on the definition of the word "targeted." 
If "targeted" means helping large corporations, bloating bureaucrats' salaries, funding every infrastructure project under the sun, affordable or not, and running a deficit, Bethlenfalvy is right on the money. But for the sake of clarity, he might want to pick up the latest copy of Webster's dictionary and find out what "targeted" actually means.
Other than saying "it could have been worse," it's hard to pinpoint any good news for taxpayers.
Ford certainly did face pressure to increase spending in certain priority areas, like health care. But Alberta, Saskatchewan and New Brunswick all managed to target new spending to priority sectors without running deficits. That's a practice Ford certainly could have chosen to emulate. 
Folks, Ontario is not in a good spot. The government now plans to spend $14.1 billion next year simply paying interest charges on debt. That's cash that goes to bondholders on Bay Street instead of into taxpayers' wallets on Main Street. $14.1 billion is the equivalent of building a brand-new, state-of-the-art hospital every month. 
Yes, deficits and debt do have consequences. The more we rack up on the taxpayer credit card today, the less we can do tomorrow. Thanks to Ford's runaway spending plans, our taxpayer credit card is nearing a balance of half a trillion dollars.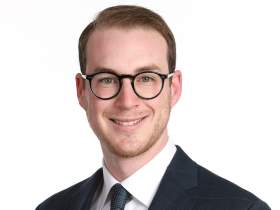 Jay Goldberg is the Ontario Director at the Canadian Taxpayers Federation. He previously served as a policy fellow at the Munk School of Public Policy and Global Affairs. Jay holds a Ph.D. in Political Science from the University of Toronto.