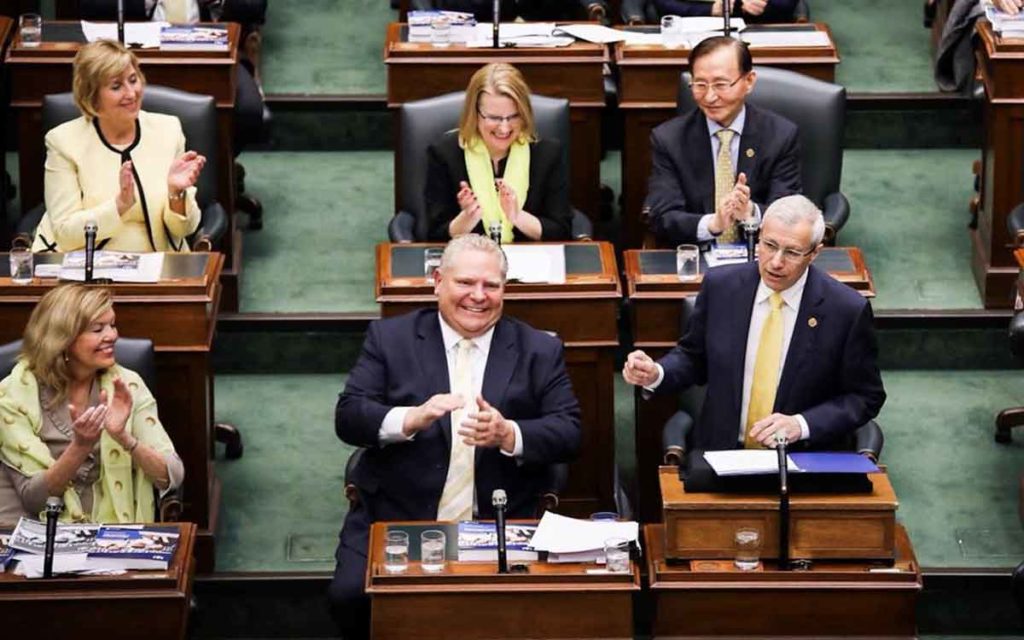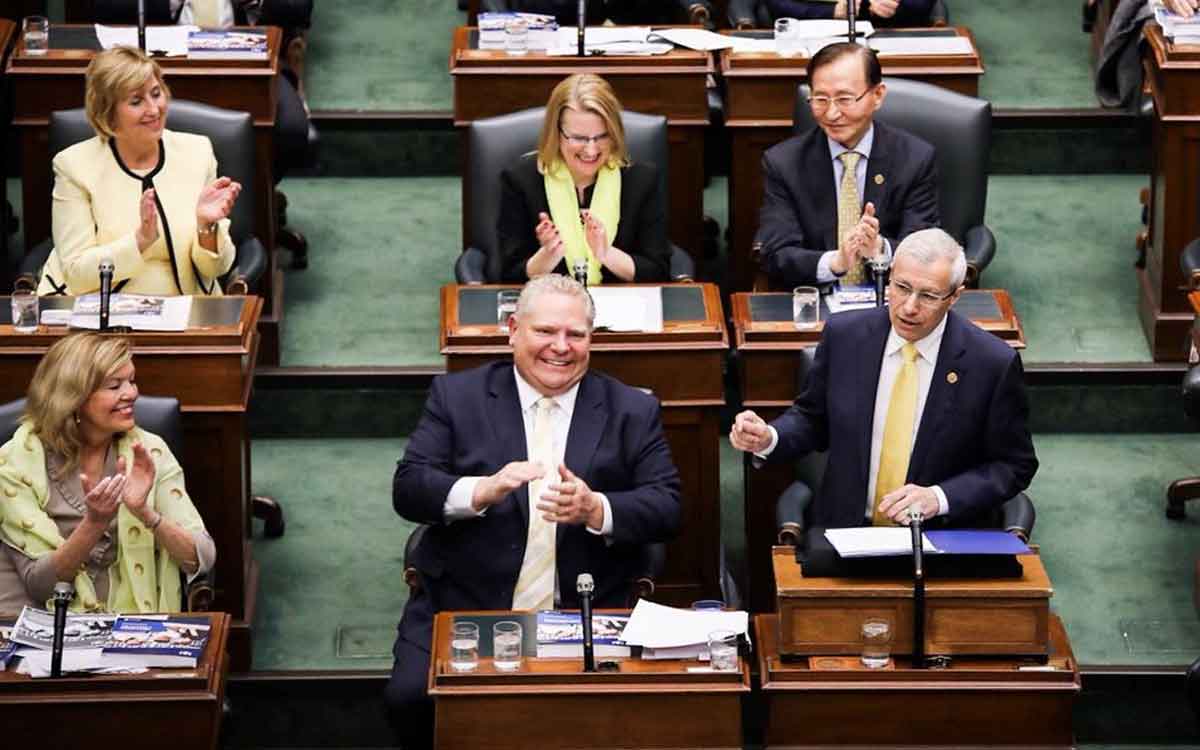 After a period of almost 5 months under the cone of silence believed to be requested by the federal Conservatives prior to the national election, Doug Ford reemerged this week to lead off the fall session of the Ontario Legislature.  Reacting to the election results, one of Ford's first statements was a call for national unity, noting that Ontario should step up and help unite Canada, and do what it can to help heal the regional divisions that have arisen largely because of federal policies that pit one part of the country against another.  Given the white-hot anger in Alberta and Saskatchewan at present, this will be a very tall order and it could be seen as presumptuous for the Ontario Premier to assume such a role, but there are some ways in which Ontario politicians can be a positive force in calming regional rifts.
Ford has a very good relationship with the Premiers the provinces that are most unhappy, Alberta and Saskatchewan, and as head of the largest province in Canada Ford can use his influence to amplify their voices on the national stage.  Some western Canadians also saw the federal election results in an "Ontario versus the West" context, which wasn't helped by irresponsible and downright mean comments by some Ontarians that expressed zero sympathy with Alberta's plight and wrongly blamed its problems as self-inflicted.  Overtures from Ontario politicians to support Western issues could go some way to offset these sentiments.  Ontario could also champion issues important to Western provinces such as enhancing inter-provincial trade which, despite boasting from the federal Liberals about progress made, remains stymied by the many barriers to freer trade within Canada.
A new, improved, calmer version of Doug Ford was also on display this week.  The first year of this Conservative government was characterized by a raucous environment in the legislature with many disruptions and unusually high voltage debates.  All parties must take some responsibility for this, as should the many left-leaning groups who regularly conducted loud protests in the gallery and other Queen's Park locations. But the government should set the tone for debate and conduct, and it seems that Ford is trying to dial things down a few notches.  The government also pursued an extremely ambitious agenda in its first year, with a number of missteps on some key policy files.  Although it is usually wise for any government to deal with contentious changes early in its mandate, in retrospect the Conservative agenda was probably too ambitious and there now appear to be efforts to slow things down and permit more detailed consideration of policy changes.  An example of this in action was the release of the study on autism funding this week, which appears to be a much more comprehensive and better researched approach than that taken previously.
Although a somewhat slower pace may prevail, the government still has many important issues on the docket for the next few months.  They include resolving the perennial disputes with the fractious teachers' unions, ongoing health care system challenges, restraining public sector wage growth, improving cannabis retailing, autism funding and the presentation of the Economic Statement scheduled for November 6, among others. Add to this the desire to do its part to reduce regional tensions, deal with imminent economic uncertainty and the impact of an unpredictable federal minority government, the upcoming Ontario legislative session will be busy indeed.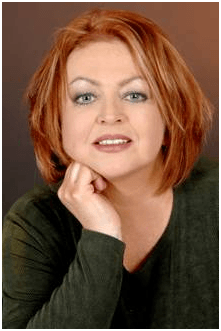 Catherine Swift is currently President and CEO of Working Canadians (www.workingcanadians.ca.  Prior to that, Catherine Swift had been with the Canadian Federation of Independent Business since September 1987, initially as Chief Economist. She became Chair in June 1999 after being named Chief Executive Officer in July 1997 and President in May of 1995.  Her various responsibilities included coordinating policy issues at federal, provincial and municipal levels of government, representing CFIB with politicians, government, business, media and other groups.
Ms. Swift has worked with the federal government in Ottawa holding several positions with the Departments of Consumer and Corporate Affairs, Industry and Communications. Her areas of specialization included corporate and industrial analysis and international trade. Catherine Swift has a MA in Economics.
She has published numerous articles in journals, magazines and other media on such small business issues as free trade, finance, entrepreneurship and women small business owners. Ms. Swift is a Past President of the Empire Club of Canada, a former Director of the C.D. Howe Institute and past President of the International Small Business Congress. She was cited in 2003 and again in 2012 as one of the top 100 most powerful women in Canada by the Women's Executive Network.