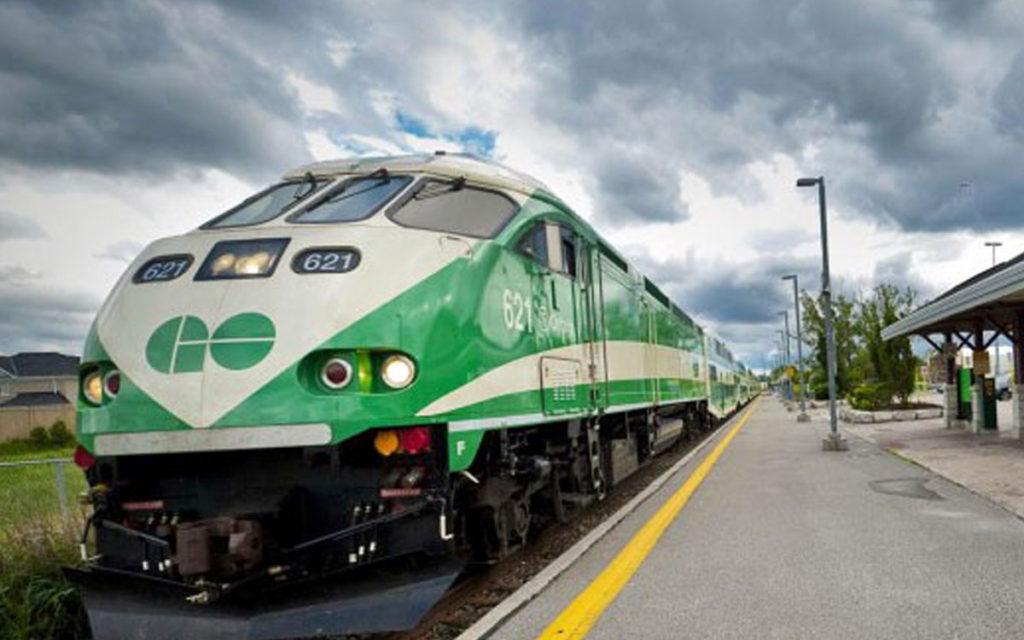 "Doug Ford is fully committed to bringing GO train to Niagara if he forms a government in June." This was the reassurance given to Niagara Regional Chair, Alan Caslin, during a meeting with senior policy staff, Brock Vandrick, Director of Stakeholders and Shakir Chambers, Ford's policy advisor in Toronto on Tuesday.
Concern arose following a comment made by Ford during a visit to Welland earlier this month. When asked for his position on GO for Niagara, Ford announced that he would need time to thoroughly review the plan drafted by the Liberal Government. This comment raised concern that he was not on board with the timetable set by Kathleen Wynne's government. Although some reports stated Ford was not on board with supporting GO coming to Niagara, what he was actually asked was if he would commit to advancing the timeline from 2023 to 2021.
The Chair responded by issuing a public statement to reinforce that the GO train is Niagara's number one priority. "The statement was specifically targeted at Mr. Ford's office," Caslin points out, "and a day later Ford reached out to me, and we spoke by phone."  Caslin says he stressed to Ford the economic importance of daily GO transit to Niagara, and the PC leader confirmed that there was no concern – he just wanted an opportunity to review the business case. "That was the focus of yesterday's meeting," Caslin confirmed, and again we urged to have the start date for GO service to St. Catharines and Niagara Falls moved up from 2023 to 2021, to coincide with the Canada Summer Games. The chair, CAO and the chair's staff reviewed the case with Ford's policy staff and left with assurance that Ford is fully supportive in bringing GO to Niagara.
Caslin stresses that, to keep the record straight, the Region is going to continue to work with all three parties to make sure that GO is a top priority for whoever is in government at Queen's Park. "Just because there's an election," Caslin points out, "we don't just stop promoting Niagara – we need to consider it an ongoing process right to the end."
The chair points to some significant economic benefits for Niagara when GO becomes a reality:
2400 new full-time jobs resulting from the operations,
1200 new construction jobs for the implementation of the service
195 million dollars in economic impact
GO ahead for Grimsby
On Wednesday, the Regional planning committee approved the secondary plan for the Grimsby GO Station, which includes all the land around the station, and what that's going to look like in terms of planning. Caslin says it will come before Regional Council next week for approval, and he expects to move on to the other secondary plans in the near future.  Grimsby's GO station is on track to open in 2021.