Photo Credit: Facebook/FordNation
More than $800. That's how much the Ford government's gas tax cuts will save the average two-car Ontario family by the end of June 2024.
Premier Doug Ford announced last week that his government is extending its 6.4 cent per litre gas tax cut until June 30, 2024. That is music to taxpayers' ears, as it had been set to expire Jan. 1, 2024.  
Ford's gas tax cut first came into effect July 1, 2022. The average Ontario family filling up a minivan and a sedan once a week has been saving $8 every week at the pumps since then. 
Ford's gas tax cut has been a welcome reprieve for Ontario taxpayers. Hardworking families have been forced to confront soaring prices in grocery stores and everywhere else. 
Ontarians have been saving big. The $800 worth of savings on gas taxes could pay for four weeks of groceries for a family of four. 
The Ford government's extension announcement is good news. But Ford must take the next step ahead of the gas tax cut's new expiry date. 
When Ford first promised to cut the provincial gas excise tax during the 2018 election campaign, he pledged gas tax relief would be permanent. 
But so far, all Ontarians have gotten are temporary commitments. Ford first introduced the tax cut with a six-month lifespan. He's since extended it twice. 
It's time for the government to stop leaving taxpayers in limbo and make the gas tax cut permanent, as originally promised.
Soaring living costs aren't going away anytime soon. Food prices are still up. Home heating bills are still up. And the Trudeau government's carbon tax continues to hammer Ontario families and it's set to rise every year between now and 2030.
Opposition parties oddly opposed saving taxpayers money. Former NDP leader Andrea Horwath pledged during the last election to scrap Ford's gas tax cut, calling it a gimmick. The NDP's new leader, Marit Stiles, has yet to say where she stands on the gas tax cut. 
Meanwhile, Prime Minister Justin Trudeau has imposed a punishing carbon tax on Canadian taxpayers and keeps ramping up the pressure on family budgets. 
The carbon tax currently sits at 14 cents per litre of gasoline. But Trudeau plans to increase the carbon tax by roughly 2.2 cents per litre every April Fool's Day between now and 2030. 
Ford's 6.4 cent per litre gas tax cut shielded Ontarians from the effects of Trudeau's carbon tax hikes over the last two years. But that protection will be gone if Ford's gas tax cut expires. 
Ford has delivered on affordability through his temporary gas tax cut. But to secure his legacy and improve affordability long term, Ford must take action and lock in his gas tax cut for good. 
Jay Goldberg is the Ontario Director of the Canadian Taxpayers Federation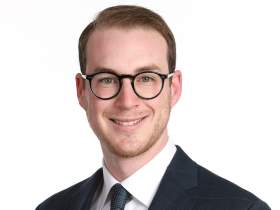 Jay Goldberg is the Ontario Director at the Canadian Taxpayers Federation. He previously served as a policy fellow at the Munk School of Public Policy and Global Affairs. Jay holds a Ph.D. in Political Science from the University of Toronto.