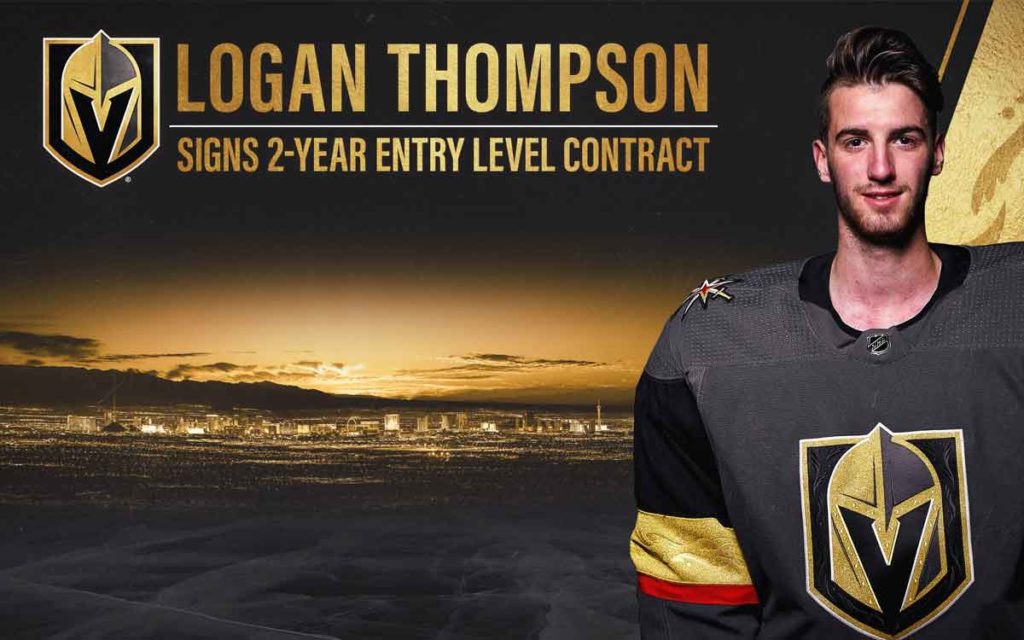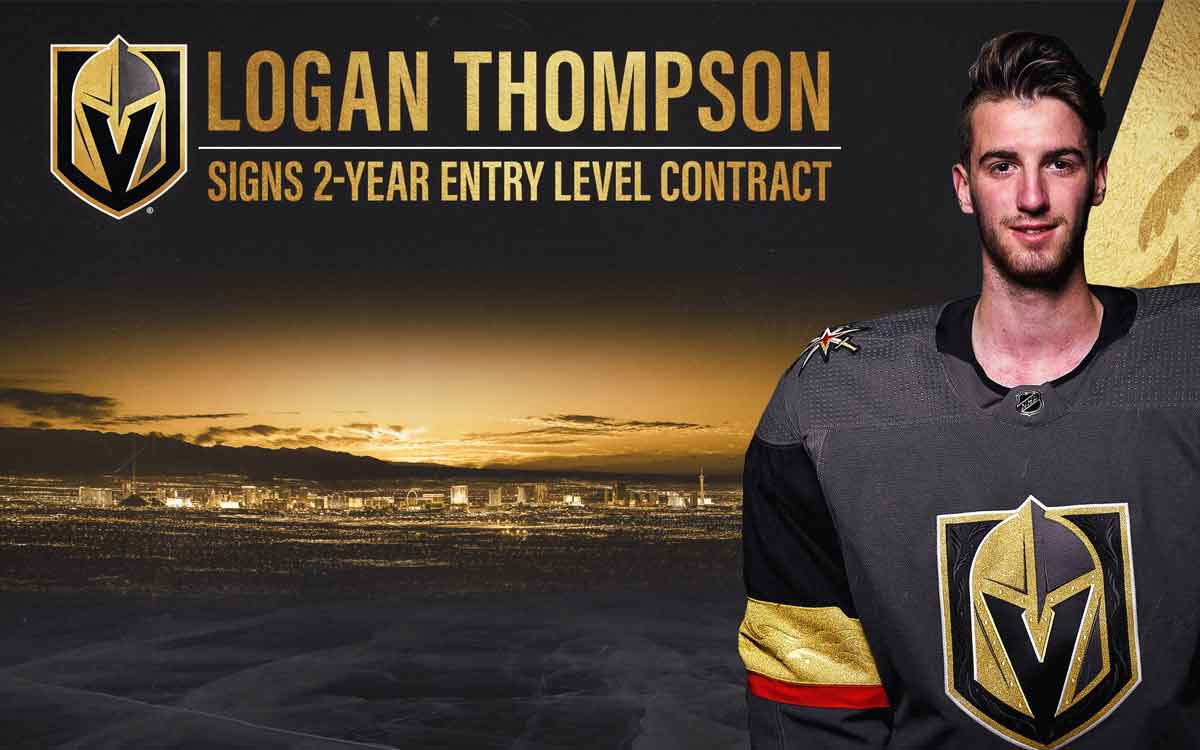 Former Brock Badgers goalie Logan Thompson recently signed with the Vegas Golden Knights.
Logan Thompson's time with the Brock Badgers may have been brief, but he credits the University with playing a pivotal role in him landing a contract with the National Hockey League's Vegas Golden Knights.
The 23-year-old Calgary native signed a two-year, entry-level contract with the NHL franchise July 13.
Thompson said the 2018-19 season he spent as a goaltender for the Brock Badgers was a turning point in his career.
"Brock gave me a second opportunity and I'm really grateful for them allowing me to come and play another season," he said. "They helped me get back on my feet. From there, things fell into place and I worked my way up."
Thompson had played four years in the Western Hockey League, winning a league championship in the 2015-16 season with the Brandon Wheat Kings. But when his professional hockey dream appeared to stall, he looked for a team in the U SPORTS hockey system that would give him a platform to prove himself.
"After the WHL, I wanted to go somewhere where I would get a lot of playing time and an opportunity to grow," Thompson said. "That's why I went to Brock. Their program is top-notch."
As the Badgers' starting goaltender in 2018-19, Thompson posted a 2.22 goals against average and a.934 save percentage in 24 games. Those numbers landed him the trifecta of awards landing the Ontario University Athletics' Goalie of the Year, Rookie of the Year and a first-team all-star.
Brock head coach Marty Williamson called Thompson a "great example of character."
"At first things didn't work out, but he kept at it with hard work and a positive attitude," Williamson said. "Logan signing with Vegas shows you how good the U SPORTS product is and how you can continue your dreams in athletics while getting a fantastic education."
After studying Social Sciences at Brock, he then signed a pro contract with the East Coast Hockey League's Carolina Stingrays for the 2019-20 season, where he posted a 2.25 GAA and a .929 save percentage.
Calling the NHL contract with Vegas a "dream come true," Thompson said he will spend some time training with the Golden Knights this summer, and hopes to land a spot with Vegas' American Hockey League affiliate, the Henderson Silver Knights, for the upcoming season.