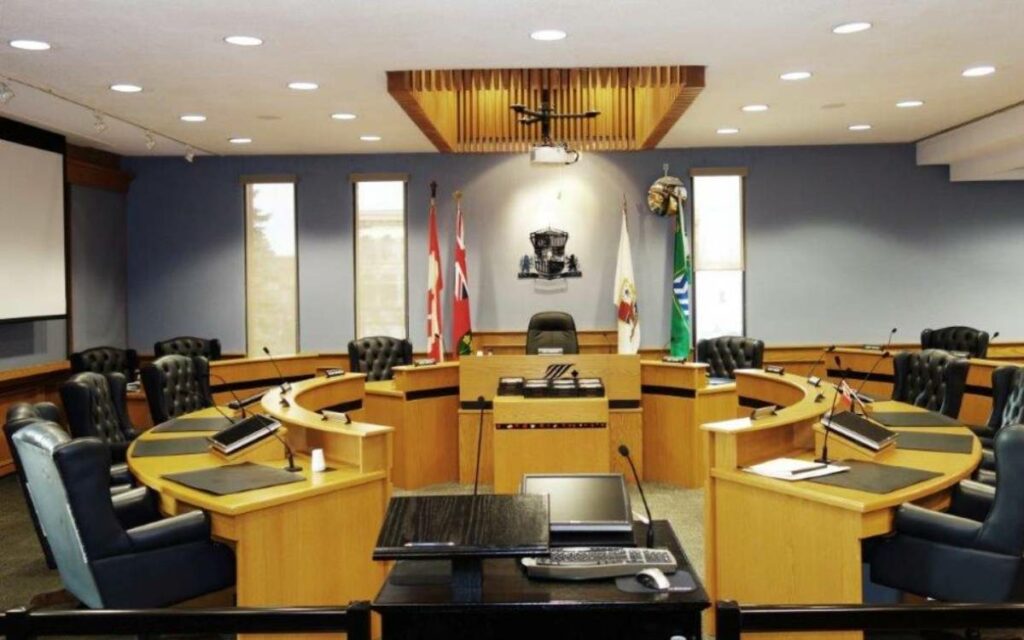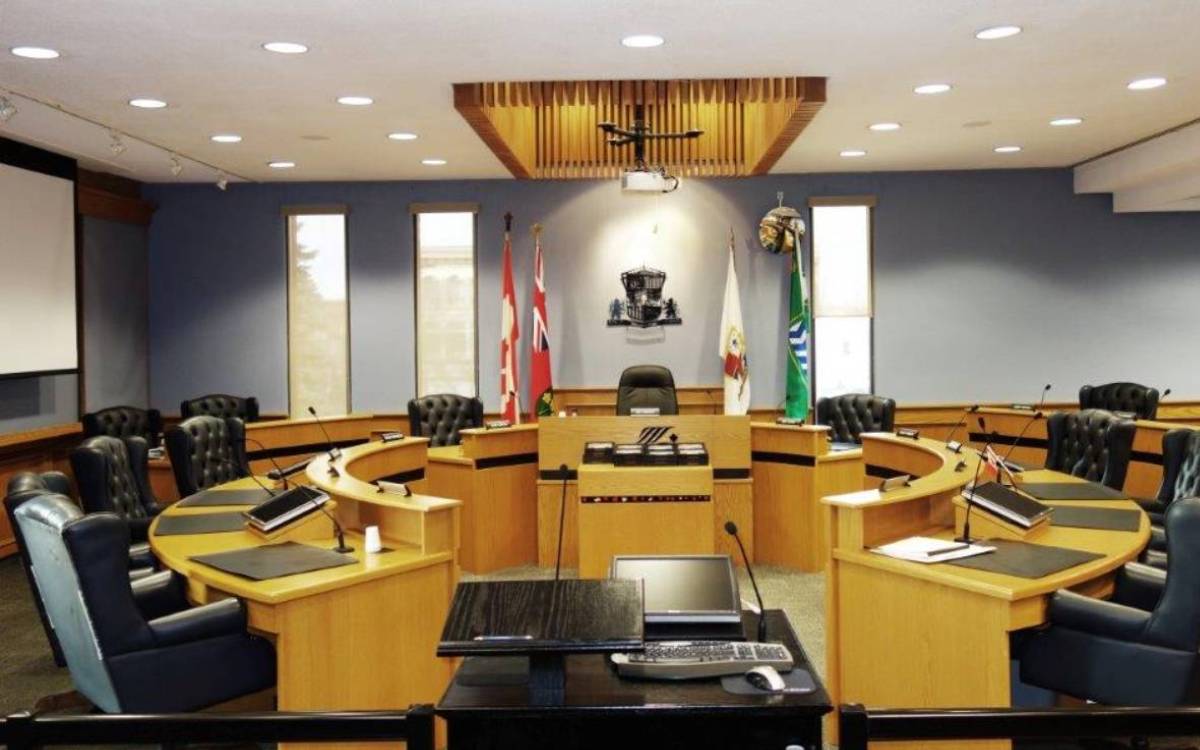 Niagara Falls council chambers.
In a letter signed by four female former politicians, whose service to public life spans decades, Niagara Falls City Council is being encouraged to refocus their attention on the important issues facing the city and to stop getting bogged down on personal attacks, false allegations and expensive integrity commissioner reports.
Former municipal and regional councillors Shirley Fisher, Joyce Morocco, Selina Volpatti and Paisley Janvary-Pool signed the strongly worded letter that stands up for the male councillors who came under attack recently by their current councillor colleague Carolyn Ioannoni.  Ioannoni was recently quoted in a local weekly paper saying, "Misogyny is alive and well in Niagara politics. It's hard being on an old boys' club council in Niagara Falls." She also publicly said she was called a "bitch" during council. The integrity commissioner's report, conducted by a female lawyer, found that that was not the case. That particular report cost the city more than $50,000 according to sources.
The four women who penned the letter took exception to Councillor Ioannoni's public comments about her fellow councillors stating that during their time in political life they did not feel "unsafe, disrespected or alienated by gender from the Council Team". The letter went on to say that "Never did any of us feel that we were mistreated, that our opinions were not respected or that we were of less value than the males on council."
Former city and regional councillor Volpatti told The Niagara Independent in an interview on Monday that the tipping point for her to speak out was when she read the accusations of Councillor Ioannoni in a local newspaper. "I just thought, you know what, enough is enough." Volpatti said "it's so easy to throw out these remarks and blame all men."
Morocco, who's been involved with groups helping to get more women in politics, says "just because someone disagrees with you doesn't mean it's just because you are a woman." She said that there are women in all professions who have been mistreated and that needs to be seriously dealt with but with this issue she said "we've got a spin thing going on." It's recently come out that Ioannoni was found to be involved in seven of the nine integrity commissioner complaints and one of the two workplace harassment investigations resulting in a significant majority of the $273,000 billed to the city. "I just can't sit back and say nothing," explained Morocco.
Both Volpatti and Morocco said some of the most horrible and nasty comments hurled their way during their political careers have come from women. "Some of the most horrific things I've had said to me were by other women," said Volpatti.  Morocco added that when campaigning door-to-door she would get comments from women about the way she dresses or her hair style. Both women said it's incredibly frustrating when there are so many important issues that need to be dealt with.
Morocco and Volpatti said they have had disagreements and arguments with many of the current male Niagara Falls councillors as well as other former male councillors but it never became personal. "I've had a falling out with many men in politics. But it was always a debate on the issues. It's an easy thing to hide behind, if you're weak, to hide behind the misogyny thing," said Volpatti.
The letter is slated to be discussed at tonight's Niagara Falls council meeting.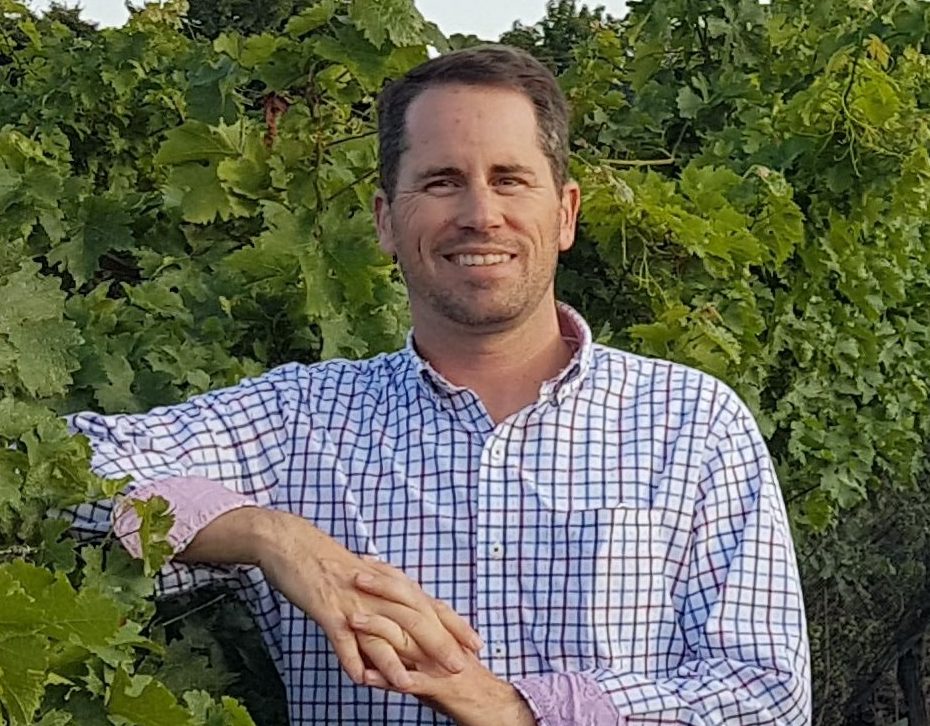 Kevin has spent over two decades as a public relations professional in a variety of sectors including professional sports, the arts, industry and healthcare.  After tiring of the daily commute to Toronto he returned to Niagara and launched The Niagara Independent, an online news source published twice weekly.
He is a graduate of Brock University, Niagara College and the Richard Ivey School of Business. He was named one of Niagara's 40 Under Forty in 2005.
Kevin is most proud of his twin daughters. He is also a triathlete and four-time Ironman finisher.