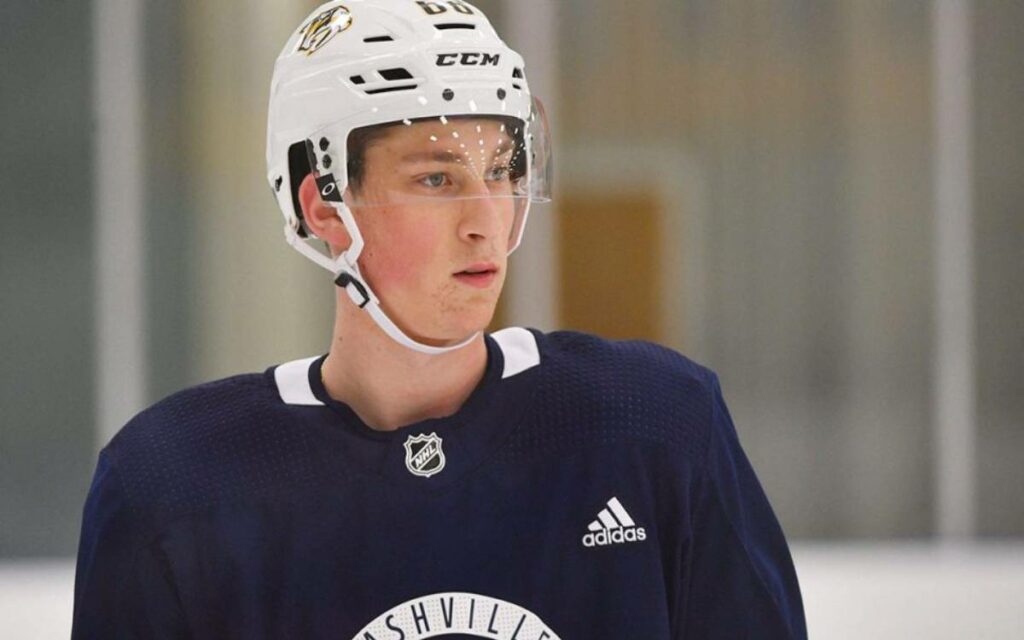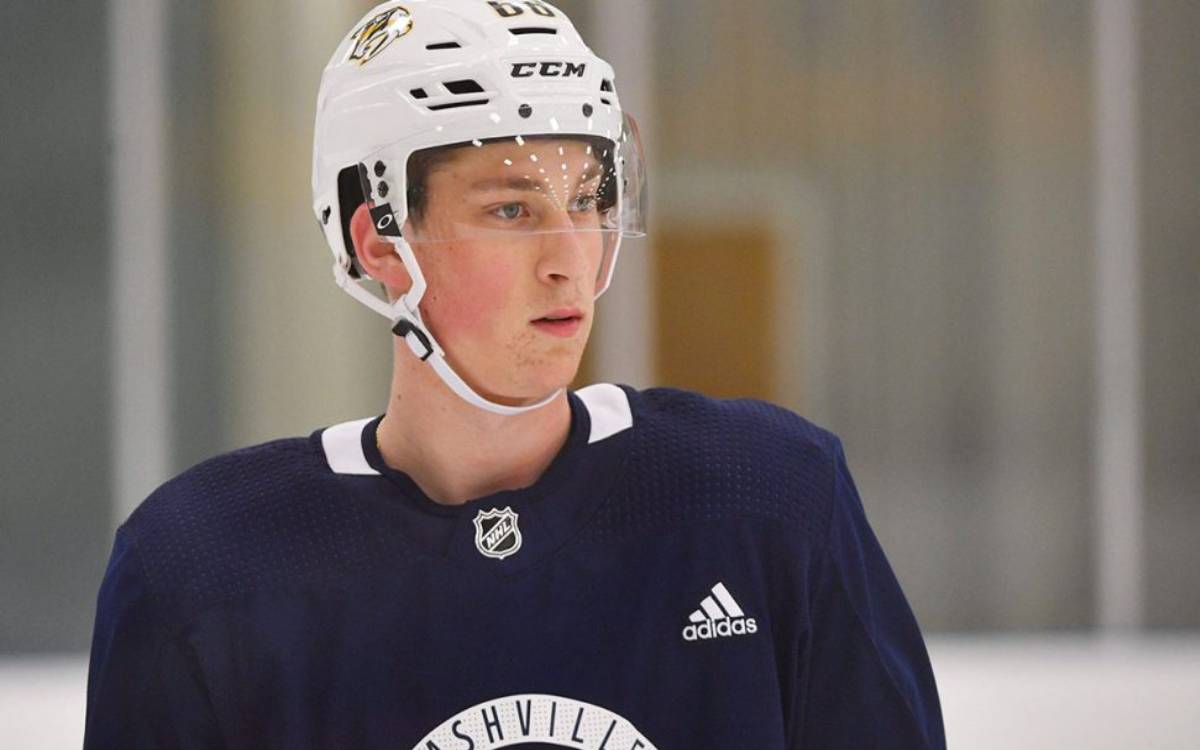 Tomasino was the Nashville Predators first round, 24th overall, pick in the 2019 NHL Entry Draft.
We've entered the third week of February, and Phil Tomasino still hasn't celebrated Christmas with his family.
It was a whirlwind end to 2020, and the first six weeks of 2021 have been no different for the former Niagara IceDogs forward.
After spending 54 days with Team Canada at the World Junior Hockey Championships in Edmonton, and earning a silver medal, Tomasino – less than a day later – hopped on a plane to Nashville, Tennessee to begin NHL training camp.
The now 19-year old Mississauga native was the Nashville Predators first round, 24th overall, pick in the 2019 NHL Entry Draft.
"I went straight to Nashville from Edmonton because of COVID protocols, and quarantines, I wanted to get there as fast as possible," said Tomasino.
"I haven't seen my parents in a few months, so it's been a long time.
It was kind of crazy, the next morning after our (Gold Medal) game, and flying out."
COVID-19 protocols are the norm now for professional hockey players, and pro athletes alike. Tomasino is no different.
Before he enters any arena, Tomasino goes through a rapid COVID test. He then has his temperature checked before he enters any dressing room.
'I'm used to it now," Tomasino said.
And Tomasino is certainly getting used to playing pro hockey.
After scoring 100 points in 62 games in his final season of major junior hockey between Niagara and Oshawa, he put up two goals and five points in his first three games with the Chicago Wolves – the Predators (AHL) American Hockey League affiliate.
Despite that impressive start, the 6-foot, 190-pound forward admits he's noticed one big difference in the pro game from his junior career.
"I think the biggest thing for me would be the strength," explained Tomasino.
"Our rink is maybe not the biggest rink so you definitely have to use your body a little bit more, especially along the boards. That's one thing I've noticed playing against older guys, just how strong they are along the boards, and on the puck. That definitely took a few games to kind of get adjusted. It's definitely a lot harder to come out of the corners with pucks than it was in junior."
Speaking of junior hockey, that's where Tomasino would be playing if not for the current postponement of the Ontario Hockey League (OHL). At just 19 years old, with no pro experience, he would have been sent back to Oshawa – the team he was traded to from Niagara for no fewer than nine draft picks, including six second rounders.
Other than the cold weather, Chicago is known as the windy city, Tomasino is loving his first experience of pro hockey, but will never forget his time in Niagara.
"I hope everyone is doing alright there, and staying healthy. I miss it, I miss the OHL, I definitely miss playing in Niagara. All the fans, I always loved playing there, and it was all because of the fans and all their support.
Definitely the best two and half years of my life.
Hopefully we'll get a chance to see everyone again soon."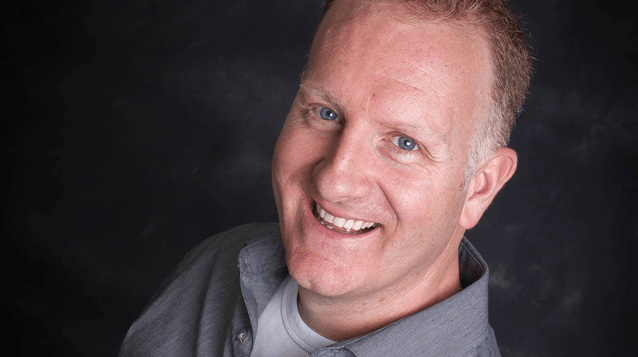 Rod Mawhood is a lifelong Niagara native who has had the pleasure of working in all three mediums – Radio, Print and TV – for over 20 years. His first announcing gig was with the then St. Catharines Stompers. Since then he's worked in radio and TV in Toronto, and currently is the announcer for the Niagara IceDogs and Niagara River Lions.
Rod also covers the Buffalo Bills for FOX Sports and the Buffalo Sabres for NBC Sports.