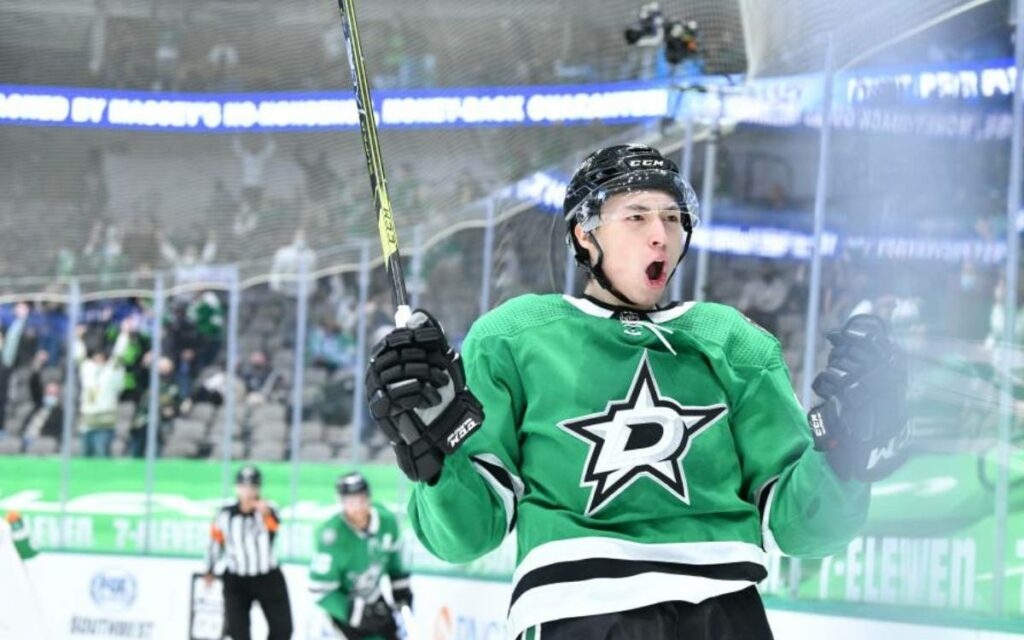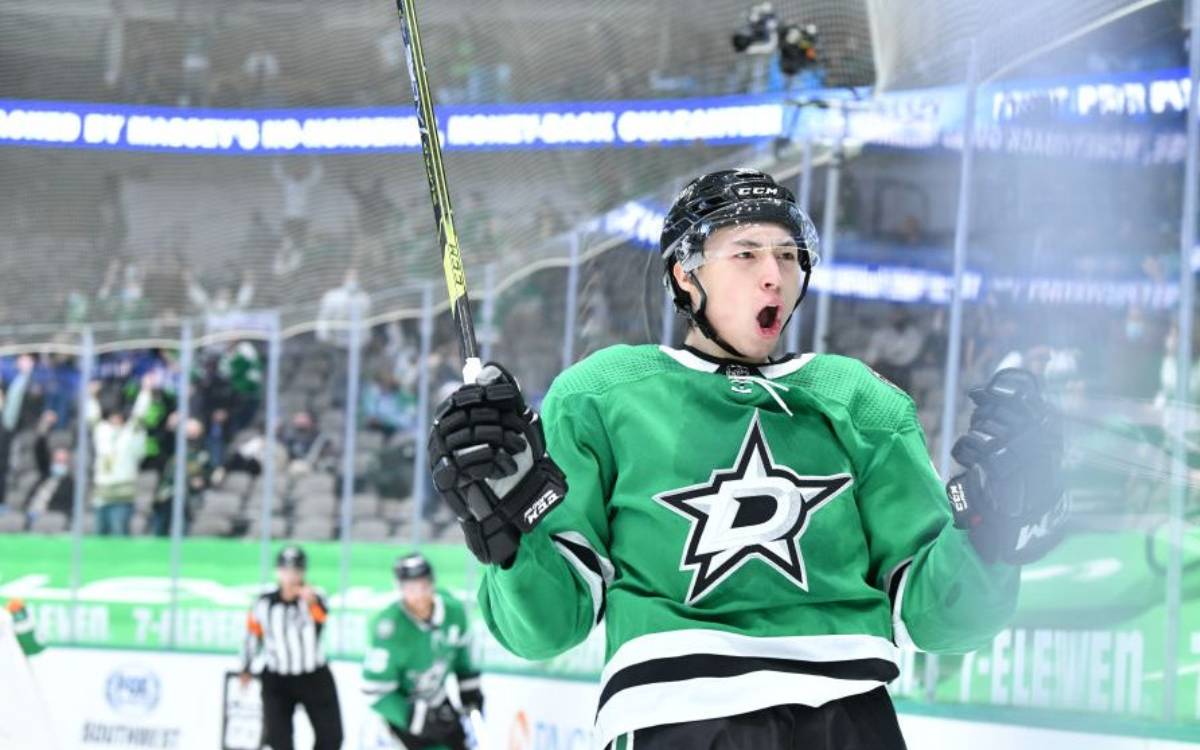 Jason Robertson, current forward for the Dallas Stars and former Niagara IceDog. Photo credit: NBC Sports/Getty Images
Not many players in Niagara IceDogs history, heck OHL history, have averaged more than two points a game.
Yet in the 38 games he played in an IceDogs jersey, Jason Robertson did just that, tallying 79 points in those 38 games and winning the Ontario Hockey League scoring title.
Fast forward just over two years, he's the reigning NHL Rookie of the Month for April, and is right in the mix in the NHL Rookie of the Year conversation.
Entering play Friday, Robertson had 43 points in 48 games to go along with an impressive plus-14 rating.
The Dallas Stars left-winger trails only Minnesota Wild forward Kirill Kaprizov in rookie scoring. Kaprizov has 47 points, but has also played five more games.
"Honestly, I knew coming into this year I could be productive but honestly no idea [I could do this]," Robertson said when asked recently on the Niagara Sports Report on Newstalk 610 CKTB if he could have dreamed of a rookie season like the one he's having.
"I just wanted to come here and have a productive season, and then I got into a few games. And then got healthy scratched for a few (games) and then eventually came back in and kind of found my stride after that.
I just kept building every game, every week, and every month. It's nice to be helping this team down the stretch towards the playoffs."
Asked what it's like to be in the NHL Rookie of the Year conversation, the 21-year old offered this honest answer:
"It's tough. At the end of the day there's a fine line between personal accolades and team accolades. I don't want it to be a distraction for what the ultimate goal is – and that's to make the playoffs.
I don't want to let my teammates down and coaches down by distracting myself and thinking about that.
Obviously it's a pretty neat experience. I never had that in junior or the American League (AHL), but at the end of the day playing the right way, and playing with details what got me thus far.
If it happens, it happens, but making the playoffs is my number one goal."
Robertson's brother Nick, also a former OHLer, plays for the Toronto Maple Leafs and a few weeks back the pair became the first set of brothers of Asian descent to play in the NHL on the same night in twenty years.
The last to do so was Paul and Steve Karyia.
"It's a special experience," Roberston explained. "It's something that you can say that not a lot of people can do.
For my parents, it's just really special. They've worked so hard and sacrificed so much to get us this far. Nick and I are just grateful, and blessed to do it for them."
Robertson's time in Niagara may have been short, but he still remembers it fondly. After all he did win a scoring title in an IceDogs jersey.
"Niagara was awesome. My last half year [with the IceDogs] was so much fun. As you know we loaded up [with talent].
I really enjoyed my time there. I think it was really good for my development."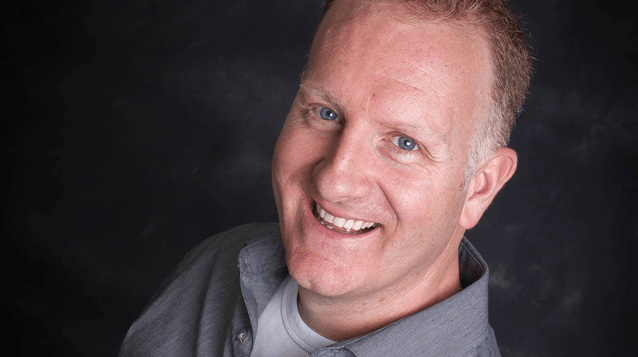 Rod Mawhood is a lifelong Niagara native who has had the pleasure of working in all three mediums – Radio, Print and TV – for over 20 years. His first announcing gig was with the then St. Catharines Stompers. Since then he's worked in radio and TV in Toronto, and currently is the announcer for the Niagara IceDogs and Niagara River Lions.
Rod also covers the Buffalo Bills for FOX Sports and the Buffalo Sabres for NBC Sports.