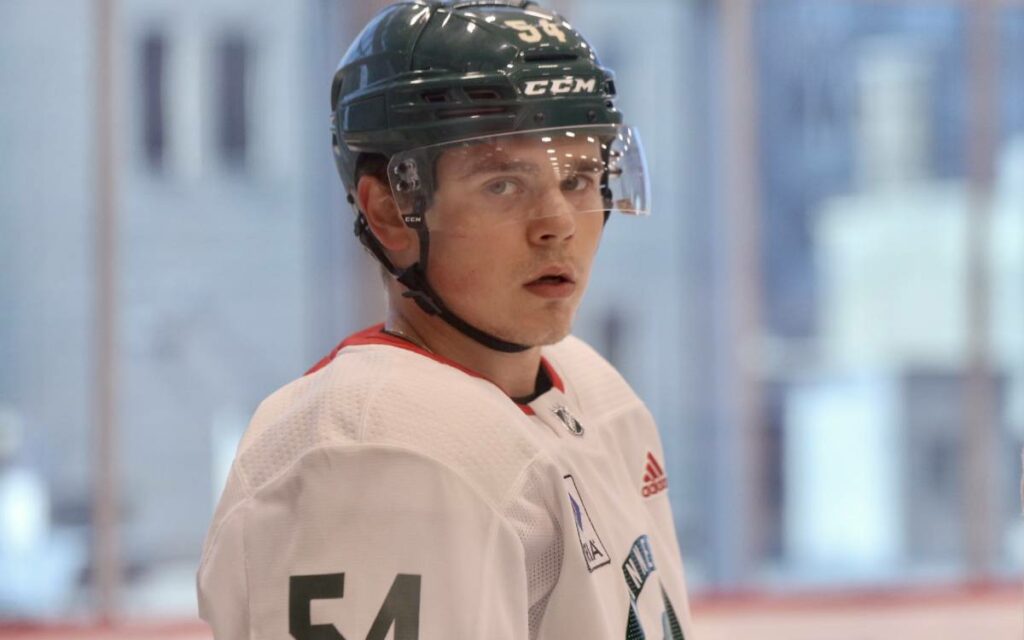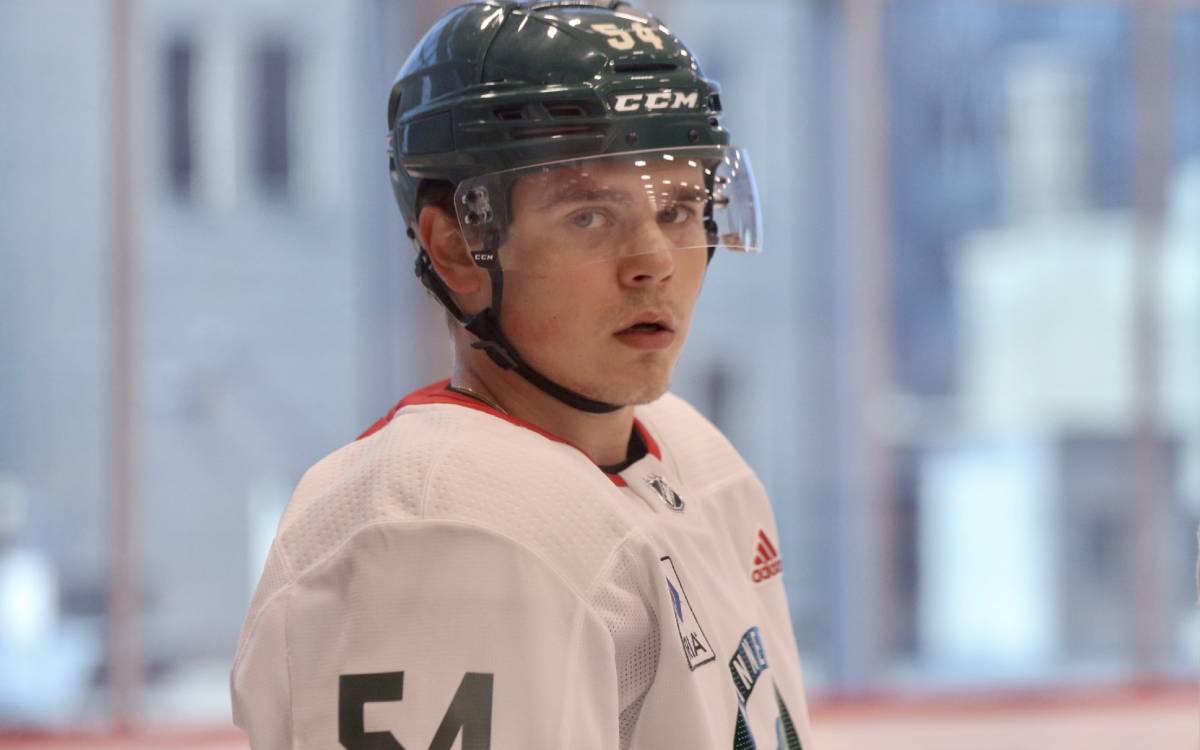 Ivan Lodnia, who played two years in St. Catharines for the 2018/19 and 2019/20 seasons, is of Ukrainian heritage and still has family in the war-torn country. Photo credit: Twitter/Minnesota Wild 
Quick question off the top. 
How many current NHL players hail from Ukraine?
The answer may shock many.
Zero.
Former Niagara IceDogs captain Ivan Lodnia is trying to change that number, but first he's trying to help his family in the war-ravaged country.
Lodnia, now a member of the Chicago Wolves – American Hockey League (AHL) affiliate of the Carolina Hurricanes – recently joined the Niagara Sports Report on Newstalk 610 CKTB to discuss his Ukrainian background and roots. 
Lodnia's mother, father and sister were all born in Ukraine's capital, Kyiv. Many members of his family still live there. 
"You're trying to be positive as much as you can, it's one of those things you don't know what to do, and where to start," said the 22-year-old. 
His parents are still in contact with family members back home, including his aunt.
"At night she's sleeping under her bed just in case. My uncle joined the army. It's tough right now," Lodnia explained with disappointment and frustration in his voice.
Although most of the world knows what is happening in Ukraine right now, the former Minnesota Wild third round draft-pick is still trying to get the word out in terms of fundraising.
"So far, I've posted a video on my Instagram and Twitter. There's links where you can donate to the army and to the children and people of the Ukraine."
Lodnia admits that hockey is an outlet he needs right now.
"Every day, every night, honestly some nights I haven't even slept, I'm just thinking about what I can do.
When I step off the ice my mind is racing about what to do, but once you step on the ice you forget about everything, so thankfully I have that."
What makes things even more interesting for Lodnia is that he has a number of Russian teammates in Chicago. 
"Honestly, no one has said anything. It's one of those things where it's better to just not talk about it. I don't have any problems with the Russian players, I don't have any problems with the Russian people.
Do I hate them? 
No.
But at the end of the day their country made the decision to do that – I'm sticking up for my country – it's kind of tough, it's weird, I'm not going to lie. 
It was one person's decision, and he went through with it."
Lodnia has this message for the people of Niagara:
"People say there's nothing we can do. There's always something you can do. If you really want to do something. If you really want to do something, you'll find a way to do it.
It doesn't matter what country is in war, or what race, or where you're from – this shouldn't be happening, especially in 2022.
You can donate money; you can donate a piece of blanket – just find a way to help."
Find the links Lodnia has posted on his social media accounts to donate and help here and here.
Locally, St. John Ukrainian Church on Lakeshore Road in St. Catharines shared this message on their website: 
"St. John's is collecting essential supplies to send to Ukraine.
Donations can be made at our Activity Centre
March 7th – 12th – 8:30 a.m. – 8 p.m.
Monetary donations can be made through our parish office or online. 
Please specify "Aid for Ukraine" in your online donation.
Monetary donations are preferred at this time to help provide immediate aid, but we are collecting the following items:
Medical supplies (trauma, scissors, tape, gauze etc.)
First aid
Polysporin with antibiotic
Children's medicines
Iodide potassium tablets (not supplements)
Thermal underwear, warm socks (men's & women's)
Military style boots (men's & women's), knee pads, tactical gear
Dehydrated food (camping)
Hygiene products
Baby formula
Tents, sleeping mats, sleeping bags
Candles
Batteries (non lithium)
Flashlights
Packing boxes
Construction gloves
When making monetary donations through PayPal or e-transfer, please include your contact information for income tax receipt purposes."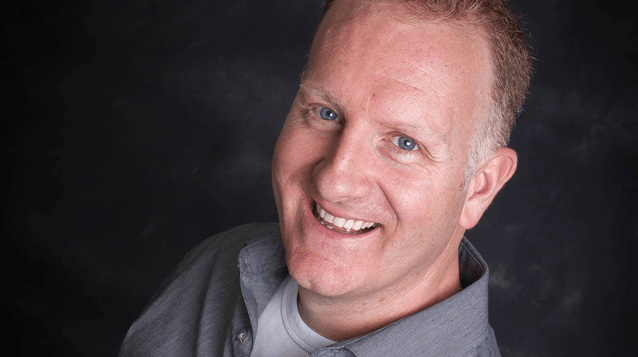 Rod Mawhood is a lifelong Niagara native who has had the pleasure of working in all three mediums – Radio, Print and TV – for over 20 years. His first announcing gig was with the then St. Catharines Stompers. Since then he's worked in radio and TV in Toronto, and currently is the announcer for the Niagara IceDogs and Niagara River Lions.
Rod also covers the Buffalo Bills for FOX Sports and the Buffalo Sabres for NBC Sports.