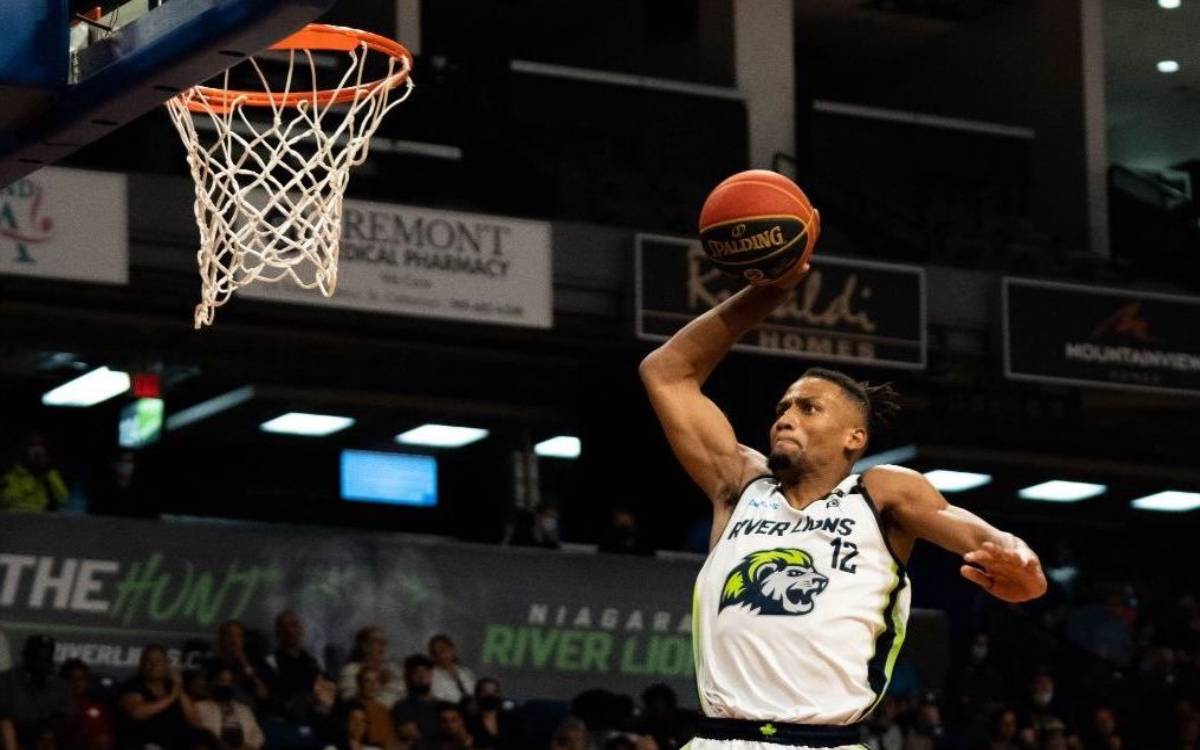 CEBL continues to garner respect across the basketball world. Photo credit: Niagara River Lions
It was an early Christmas present for a former Niagara River Lion, and the organization.
Two days before the holiday, the River Lions were thrilled to announce that Javin DeLaurier signed with the Milwaukee Bucks of the National Basketball League (NBA), becoming the first ever player in River Lions and Canadian Elite Basketball League (CEBL) history to sign with an NBA team. 
Following the 2021 CEBL season, DeLaurier attended Bucks training camp before suiting up for the Wisconsin Herd of the NBA G-League. 
The 2021 CEBL Defensive Player of the Year runner-up averaged 10.5 rebounds, 14.8 points, 1.7 blocks and 1.2 steals in 11 games with Niagara.
"It is an honour to play a part in Javin's journey to the NBA," said Richard Petko, Founder of the CEBL. 
"To see one of our players graduate to the NBA after so many years is a huge chapter in our history. This is what our league is all about."
CEBL CEO and Commissioner Mike Morreale echoed many of Peko's comments.
"We are incredibly happy for Javin as he signs his contract today becoming the first CEBL player to move on to the NBA," Morreale said.
"As a league we celebrate Javin's achievements and thank him for making our league a stop along his basketball journey. We can't wait to tune in."
After DeLaurier's successful stint with the River Lions, he left mid-season to play with the Atlanta Hawks in the NBA Summer League. He returned to help the River Lions advance to the 2021 CEBL Championship Game in Edmonton, Alberta, which further proved his team-first mentality and professionalism.
"To see a young man accomplish his dream is truly special. Javin was counted out coming out of Duke, and within two years turned himself into an NBA player," said River Lions head coach and co-general manager Victor Raso.
"I am thrilled for Javin and his family, and I am incredibly proud of the River Lions organization for helping a young man's dream become a reality."
"Javin is a special talent on the basketball court and a remarkable human being," added Niagara's head of basketball operations and co-general manager Antwi Atuahene. 
"From day one, Javin trusted the River Lions organization and he worked extremely hard to achieve his goals. He is a trailblazer, and I couldn't be more happy for him."
Prior to his professional career, the 6'10 forward played four years at Duke University, averaging 3.4 points, 3.8 rebounds and 0.7 steals in 13.4 minutes per game.
DeLaurier proved to be an integral member of the Blue Devils on and off the court, as he was named co-captain for his final two years and received the Bill Krzyzewski Captains' Award during his senior season.
"I am tremendously happy for Javin and his family. I am proud he trusted the process and bet on himself," said Gary Durrant, president of Durrant Sports Management, who represents DeLaurier. "Javin is a true definition of hard work, loyalty and resilience."
And since DeLaurier signed with Milwaukee, two more CEBL players signed NBA contracts.
Former Guelph Nighthawk Cat Barber with the Atlanta Hawks, and three-time CEBL MVP Xavier Moon, formerly of the Edmonton Stingers, with the Golden State Warriors. 
Moon is the nephew of former Toronto Raptor Jamario Moon.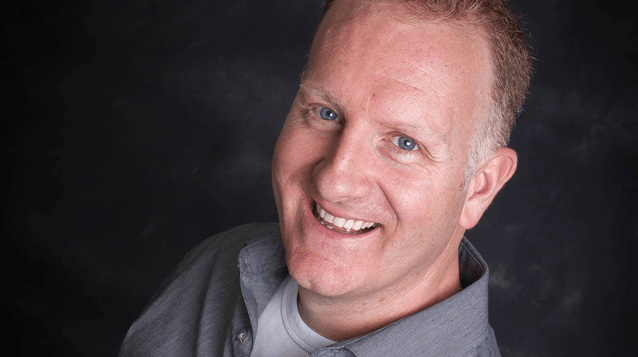 Rod Mawhood is a lifelong Niagara native who has had the pleasure of working in all three mediums – Radio, Print and TV – for over 20 years. His first announcing gig was with the then St. Catharines Stompers. Since then he's worked in radio and TV in Toronto, and currently is the announcer for the Niagara IceDogs and Niagara River Lions.
Rod also covers the Buffalo Bills for FOX Sports and the Buffalo Sabres for NBC Sports.