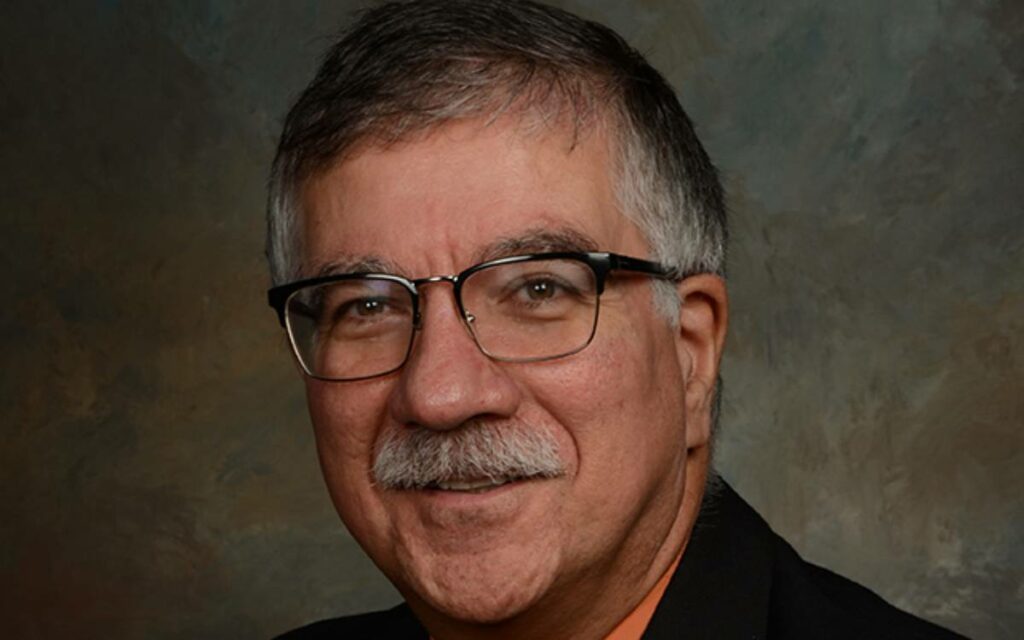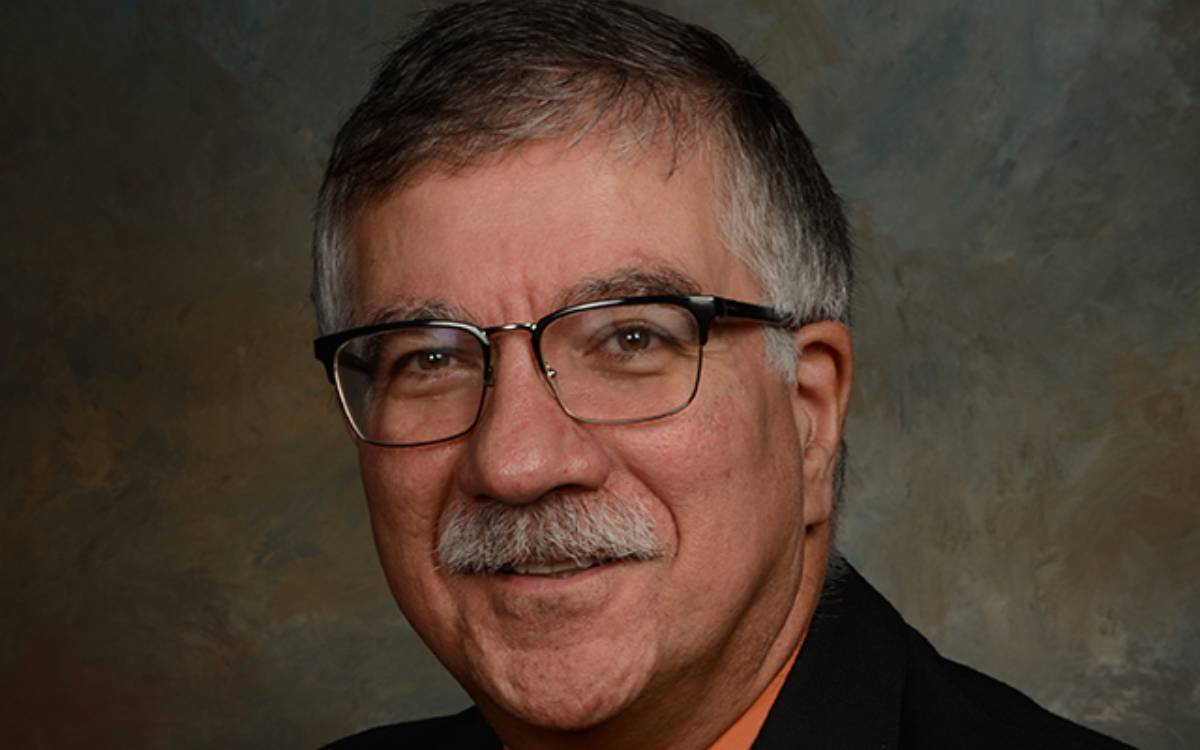 Newly retired, former secondary school principal Danny Di Lorenzo (pictured) hopes to represent Port Colborne, Fort Erie, and Wainfleet as a Niagara Catholic District School Board trustee. Di Lorenzo most recently headed up the administration at Denis Morris in St. Catharines and Lakeshore Catholic High School in Port Colborne, where he lives. Supplied photo.
A familiar name and face to many Niagara Catholic high school graduates will appear on the municipal election ballot this October.  
Danny Di Lorenzo, former principal at several secondary schools around the region, is running to represent Port Colborne, Fort Erie, and Wainfleet as Niagara Catholic District School Board (NCDSB) trustee for the 2022-2026 term. 
Di Lorenzo, who retired from school administration exactly one year ago, previously held principalships at Denis Morris in St. Catharines (2014-2021), Lakeshore Catholic in Port Colborne (2008-2014), and Blessed Trinity in Grimsby (2004-2008), cutting his teeth prior as vice-principal at Saint Michael Catholic in Niagara Falls from 1999 to 2004.
"After a 36 year career in education, I feel that I have the knowledge and expertise to assist with the governance of the Board," Di Lorenzo told The Niagara Independent earlier this week.
"As an educator I have always put students first, and in the role of Trustee I will be able to continue to do this while making sure that the school system effectively reflects the needs of the students in the 21st century." 
Di Lorenzo, who lives in Port Colborne, said that he wants to improve upon the solid foundation laid by previous trustees and continue to strengthen the board's Catholic character.
"Niagara Catholic has been fortunate to have very strong Trustees govern the Board in the past," said Di Lorenzo. "My goal is not necessarily to be a change agent, but to build on the many good things that they have done. As a team player and always keeping in mind the area that I represent, the end goal is to always improve student achievement and continue to foster our Catholic identity."
"As a Trustee, I feel very confident in applying our Catholic principles to the system missions, goal, policy formation and budget guidelines."
When asked about budgetary concerns, given that NCDSB trustees just approved a $279-million budget for the 2022-23 school year, the former principal stressed the importance of both students and teachers having access to adequate resources to optimize learning, especially technology. 
"A school board budget should always reflect what is best for the students," explained Di Lorenzo. "First and foremost, students need to have the proper resources and supplies to effectively learn in a manner that reflects today's society. Students need to have access to the proper technologies, for instance they should have access to Chromebooks in the classroom… Teachers must also have access to up-to-date technologies so they can properly deliver the curriculum."
Recognizing the importance of any school board staying up to date with modern innovations in learning and instruction, Di Lorenzo also believes that students should be prepared for a world of technology beyond the classroom.
"Realizing that technology plays a big role in our society today, technology programs that prepare students for a career after high school need to be appropriately funded."
Facility maintenance, according to Di Lorenzo, also cannot be overlooked. 
"Another area that is a priority are the facilities. All students and staff should be in a comfortable and safe school that fosters learning. Keeping our schools in good repair is very important since our students and staff spend a significant amount of time in the building."
Di Lorenzo is a graduate of Brock University, where he currently serves as an instructor and practicum advisor with the Teacher Education program. 
Ontario municipal council and school board elections will take place across the province on Oct. 24, 2022.