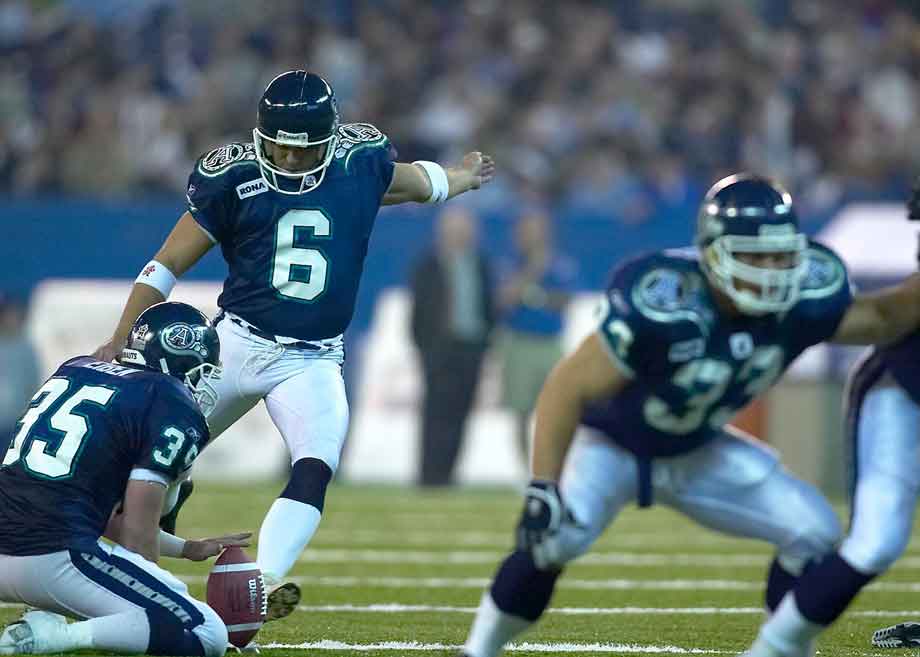 Dan Giancola with the Toronto Argonauts.      
The message is simple – it can happen to any of us.
Dan Giancola was a professional football player, turned personal trainer. Yet two Wednesday's ago, after conducting an online training session, he suffered a heart attack.
The heart attack Giancola suffered is often referred to as the 'widow maker.'
A widow maker is defined as: When the main artery down the front of the heart (LAD) is totally blocked or has a critical blockage, right at the beginning of the vessel.
"For the past three months I've been going live on Facebook, sometimes three times a day, six days a week, doing 30-minute workout videos," said the 50-year old Thorold native now thankfully recovering from his home in Niagara Falls.
"From 10:30 to 11 o'clock I was doing my fitness routine, and about 20 minutes in I started feeling nauseous."
However Giancola powered through it, and finished the workout, but then attempted to dispel his sick feeling by going to the restroom and trying to vomit.
That did not work.
"As I got away from the toilet I started to get this really, really, sharp pain in my back. But at the time I wasn't too concerned."
After trying to work out his 'back' pain with a medicine ball, Giancola left the gym driving but continued to feel abnormal pain and would then call his wife, Christina.
"Honey it's even starting to tingle in my arm."
'You've got to get to the hospital now' was her message.
Dan somehow made it to St. Catharines General Hospital, and quickly made it through sign-in and triage, but an ECG (electrocardiogram) determined he had a two-hour window to get to Hamilton General for emergency surgery.
"I wanted to cry so bad, but didn't want to do that in front of my daughter (Skylar)," Giancola explained.
"They got me into the ambulance and we were flying.
"Once I got to Hamilton they stripped me down right away. From there they put me on the bed and started the procedure."
Amazingly he was awake through it all.
"They told me there was 100-percent blockage in the main artery, the one they call the widow maker."
He made it through surgery and likely because of his professional football days or personal training received some good news.
"Remarkably that night right, right after the surgery, I had three doctors come into the room and they were amazed apparently by the strength of my heart."
Giancola, now fighting back tears, would add:
"I remember them (doctors) saying we beat it by 10 minutes."
Ten minutes. That's all that separated life and possibly death.
Giancola was told by doctors that his heart attack was most likely brought on by genetics. A number of his family members, past and present, have suffered heart attacks.
Several trips back and forth to the hospital since, he continues to recover and spread the word of positivity.
Over the years Giancola has been a huge supporter of local charities across the Niagara Region, but there's no doubt where the future lies in fundraising for the former two-time Grey Cup Champion.
"Every year something happens in my life, and this was a biggie. My next gala, 150-percent will be geared toward heart disease, and heart and stroke."
"I want to do something really special."
To reach out to Dan, or for more information on his future fundraising initiatives, email danchristinasky@hotmail.com or check out btoperformance.com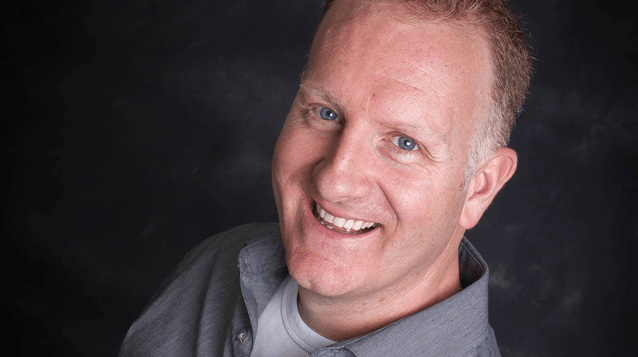 Rod Mawhood is a lifelong Niagara native who has had the pleasure of working in all three mediums – Radio, Print and TV – for over 20 years. His first announcing gig was with the then St. Catharines Stompers. Since then he's worked in radio and TV in Toronto, and currently is the announcer for the Niagara IceDogs and Niagara River Lions.
Rod also covers the Buffalo Bills for FOX Sports and the Buffalo Sabres for NBC Sports.