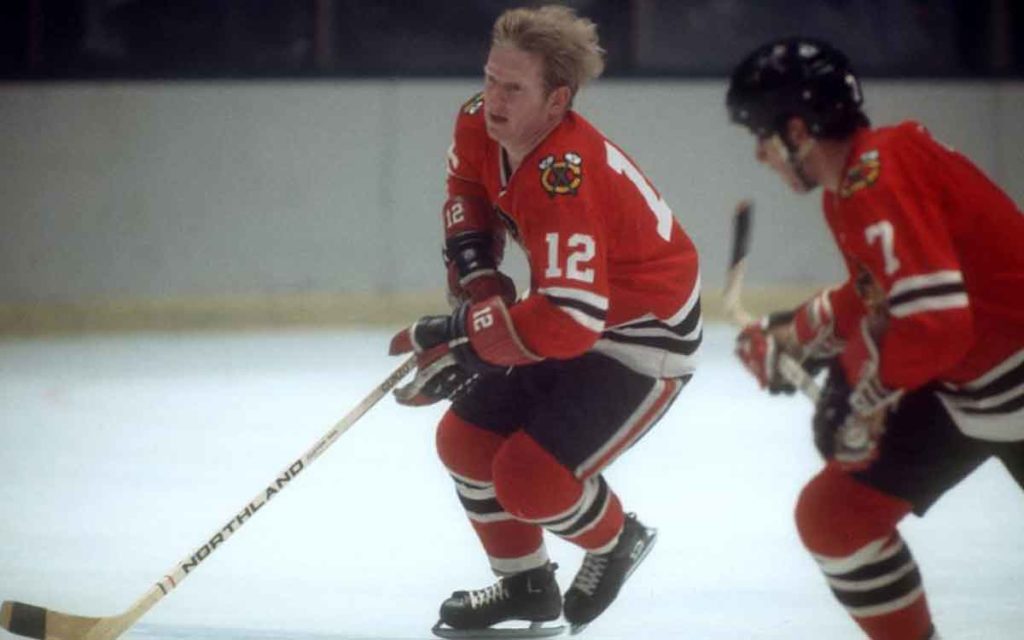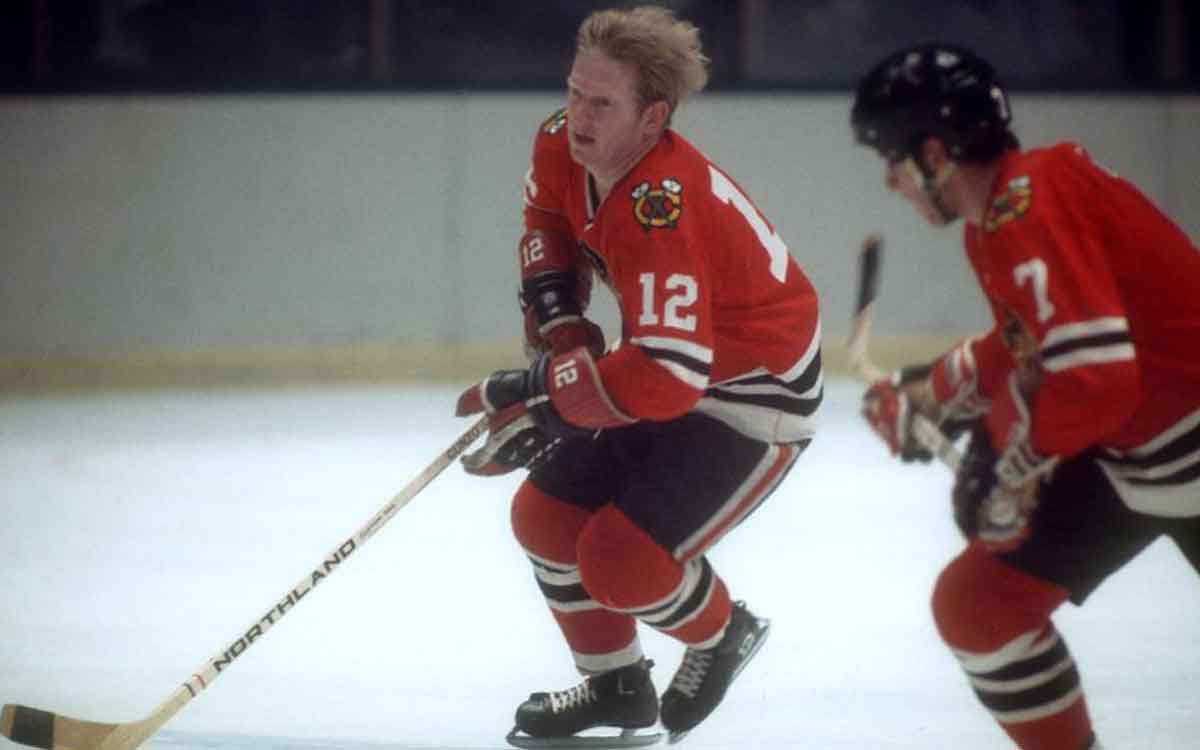 Pat Stapleton #12 of the Chicago Blackhawks skates with the puck during an NHL game circa 1972. Photo: Bruce Bennett Studios via Getty Images Studios
He wasn't very big in stature. In fact, by today's standards he'd be considered a very small NHL defenseman. But what he lacked in height he more than made up with his huge heart and infectious smile. Pat Stapleton, listed at 5'8", who patrolled the blue line for the St. Catharines Teepees before landing in the windy city to become a Chicago Blackhawk, passed away last week. He was 79 years old.
Stapleton played two seasons in St. Catharines at the Garden City Arena in 1958-59 and 1959-60 before moving on to join the Buffalo Bisons of the AHL. While most hockey fans remember Whitey as a Blackhawk he made his NHL debut in 1961 with the Boston Bruins appearing in 69 games. In total, Stapleton amassed 43 goals, 294 assists and 353 penalty minutes in 635 NHL games.
The most famous team Whitey played for was the 1972 Team Canada squad that participated in the legendary Summit Series against the Soviet Union. To many Canadians, particularly certain generations, this was the greatest hockey series ever played. The passion, intensity and shenanigans both on and off the ice became legendary; capped off with Paul Henderson's famous goal. For years Stapleton would tease the media saying he may or may not have the puck from that famous game. Video footage showed him picking up the puck at the end of the game.
While perhaps more famous names in hockey like Henderson, Dryden and Esposito are mentioned more than Stapleton when talking about the '72 Series, nobody worked harder to ensure the memories, lessons learned and cultural significance to this great country lived on more than Whitey.
Someone who got to know Stapleton very well while working on a project about the Series is Brock University professor Barry Wright who worked closely with Stapleton to create the 28-8 The Power of Teamwork project. 28-8 refers to the 28,800 seconds leading up to the famous Henderson goal. The message from Stapleton and his teammates is that it's everything that happened in those seconds leading up to the Henderson goal that made it so important.
"The team was looking for a University to partner with to work on this legacy project," explained Wright. "I was asked if I wanted to be involved so I thought about it for about one second," Wright said with a laugh. He said it was Ron Ellis who informed him that Stapleton would be his main point of contact. "I remember our first conversation and I told Pat we could use that puck and we could tour the country and fans could have their picture taken with it." To which Stapleton always replied, "It's not about the puck, Barry."
What many hockey fans don't know is that most of the players on that '72 team did not like each other and it took them a long time to gel as a team. Wright said it really wasn't until they were booed off the ice in Vancouver that the team Canada players realized they needed to gel as a team, and quickly. They had to win the final three games to win the series. "I remember Pat and some of the other players telling me that a key moment was when they were skating off the ice in Moscow after losing another close game and hearing 3,000 Canadian fans who made the trip sing the national anthem. That's when they knew who they were playing for."
On a personal note, Wright said he was always amazed at how Stapleton remained upbeat all the time. "He was always the most positive guy around. He would breathe life into everyone he met." Wright said Stapleton was incredibly passionate and always had something positive to say about everyone he knew.
Local hockey historian John Hewitt had similar praise for Stapleton. "For the last six years Pat Stapleton and I had been working on a book containing stories of how the 1972  Summit Series affected Canadians and Canada," explained Hewitt.  "Pat was concerned that if these stories were not recorded, future generations would never know the significance of the Series to Canadians. The manuscript of the book was completed before Pat died and we were looking  for a publisher."
Hewitt said that the book entitled , The 1972 Summit Series: The Last Word, would never have been finished without Pat's support and generosity. The book will be dedicated to Pat and Team Canada 1972.
"Whenever Pat Stapleton met people, he made them feel special and that is why people, today, remember him as extra special."
Rest in Peace Whitey.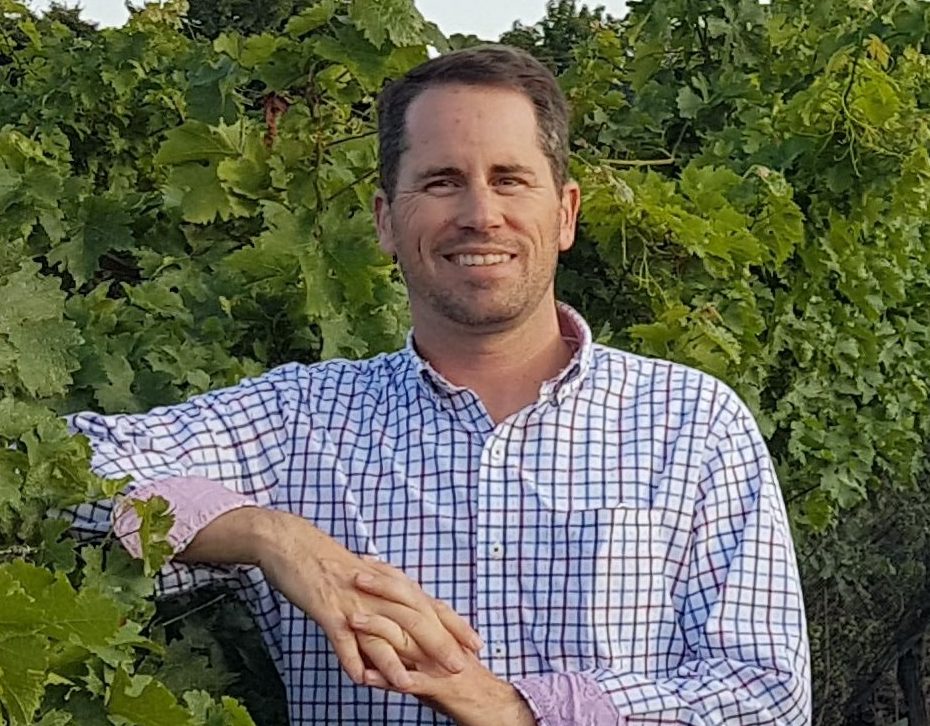 Kevin has spent over two decades as a public relations professional in a variety of sectors including professional sports, the arts, industry and healthcare.  After tiring of the daily commute to Toronto he returned to Niagara and launched The Niagara Independent, an online news source published twice weekly.
He is a graduate of Brock University, Niagara College and the Richard Ivey School of Business. He was named one of Niagara's 40 Under Forty in 2005.
Kevin is most proud of his twin daughters. He is also a triathlete and four-time Ironman finisher.