Former Toronto police officer, Brock Badgers men's basketball head coach and now head assistant coach with Raptors 905 Charles Kissi. Supplied photo.
Growing up in Regent Park in Toronto Charles Kissi could have only dreamed of what he's accomplished decades later.
Over 40-percent of the residents in the Toronto neighbourhood are considered low income.
And sometimes those residents didn't see eye to eye or respect authority – in particular the Toronto police.
Racism amongst blacks has gone on for centuries, Regent Park was no different.
However, Charles Kissi wanted to be different.
The now Thorold resident, and pro basketball coach, is a former Toronto cop.
"I think it's fair to say I grew up in a part of downtown Toronto where I think it's safe to say there was not a lot of people who had a lot of respect for the police, when I was young," said Kissi as he discussed race and sport on the Niagara Sports Report on 610 CKTB.
"My dad always preached respect, and I think for me it was time to figure out how to change this situation. My brother would always tell me to think about being part of the solution not part of the problem.
It (racism) was a real thing growing up."
As a black man, Kissi admits racism has been part of his sporting background as well.
"Growing up and playing in different places, in different towns, people yelling stuff or calling you names, without question it existed," Kissi said.
"It's a real hard thing to describe when you're being treated different but you can just tell. You just know."
Kissi is the now the head assistant coach of the Toronto Raptors NBA G League team – Raptors 905, and head coach of the CEBL (Canadian Elite Basketball League) Guelph Nighthawks.
Before turning to the pro ranks, Kissi was head coach of the Brock Badgers Men's Basketball program.
So what would Charles Kissi do to address racism as Chief of Police or Commissioner of a sporting league?
"I think one thing would certainly be training," explained Kissi. "And the unconscious and conscious bias training I think is important. I think we have underestimated something we all have, and should be aware of them.
Part of the issue is that these conversations are not normal, and we have to make them (normal) every day.
It shouldn't be uncomfortable. You should be able to have these conversations.
The starting point is to have conversations. Go to talk to your neighbour. We have to start getting to know each other."
Speaking of conversations Kissi, because of his unique background and numerous interview requests, has now started his own podcast on the matter of racism and sport.
The podcast is called: 'Think about it with Charles Kissi'
"I started a podcast to examine different ways, and different areas, systemic racism exists. It exists in education. It exists in sport. It exists in the media. It exists in politics and our healthcare system. It's there – we just have to figure out how to address and face it."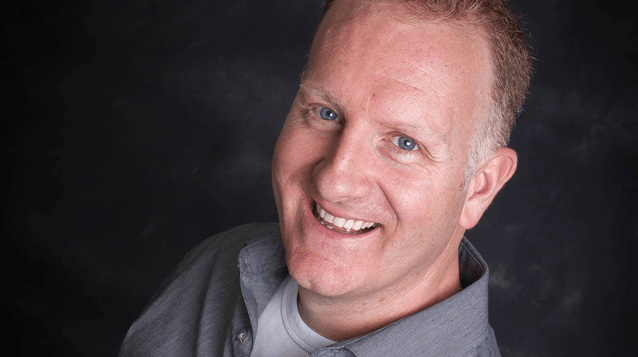 Rod Mawhood is a lifelong Niagara native who has had the pleasure of working in all three mediums – Radio, Print and TV – for over 20 years. His first announcing gig was with the then St. Catharines Stompers. Since then he's worked in radio and TV in Toronto, and currently is the announcer for the Niagara IceDogs and Niagara River Lions.
Rod also covers the Buffalo Bills for FOX Sports and the Buffalo Sabres for NBC Sports.