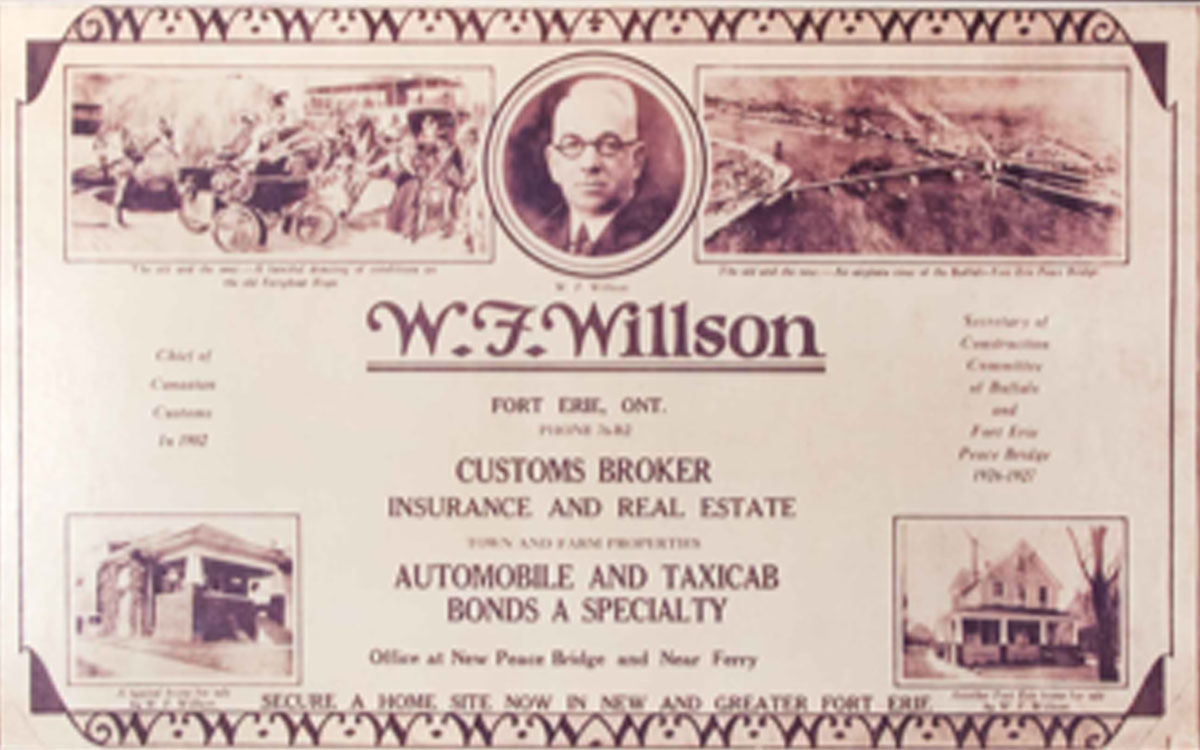 A century after it first opened its doors at a ferry landing in Fort Erie, customs brokerage and logistics company, Willson International, is celebrating its 100th anniversary helping clients navigate cross-border trade between Canada and the United States.
While the fourth-generation, family-owned and operated business has grown and diversified its services significantly over the decades, its primary goal remains the same today as it did when it began in 1918 — helping companies across North America manage their supply chains so they can focus on the day-to-day challenges of running their businesses.
"We're proud of our long history working with businesses on both sides of the border to give them the guidance and tools to reach larger markets and grow," says Chairman and CEO Peter Willson, whose great grandfather William Willson founded the company.
When it got its start a century ago, Willson International had a single location in Fort Erie, serving ferries that made the short trip across the Niagara River between Ontario and Buffalo, NY. Today, the company still has an office in Fort Erie, but it's corporate headquarters are in Mississauga with several offices at major gateways along the Canada-US border, including Ontario, British Columbia, New York and Michigan. They employ 150 people in Canada and 50 in the United States.
Using real-time and innovative technology tools, web portals and expertly trained client service specialists, Willson serves a wide variety of time-sensitive and logistically complex businesses, including the food, steel, produce, floral and automotive sectors, among others.
The rules and regulations governing international trade are highly complex and difficult to navigate, causing many companies to decide against investing the time and energy into fully leveraging Free Trade Agreements such as NAFTA and the Trans Pacific Partnership. With a century of experience, Willson has built a reputation as a leader in providing clients the tools they need to better understand the regulatory environment of international trade and capitalize on agreements Canada has in place with partner countries.
"Our customers trust us because we've proven for decades that we can help them break through industry barriers and manage their supply chains effectively," Willson says.
But over 100 years there have been bumps in the road – World War 2, the great depression, recessions, 9-11 to name a few. Willson says though that the current environment is also very challenging. "We seem to have both a provincial and federal government that is not very business friendly. Add to that the NAFTA uncertainty and an increasingly protectionist United States, it makes for challenging times," Willson explained.
"We will find a way to respond to the current climate, but it would be nice to feel more supported as a business by our governments," Willson added.