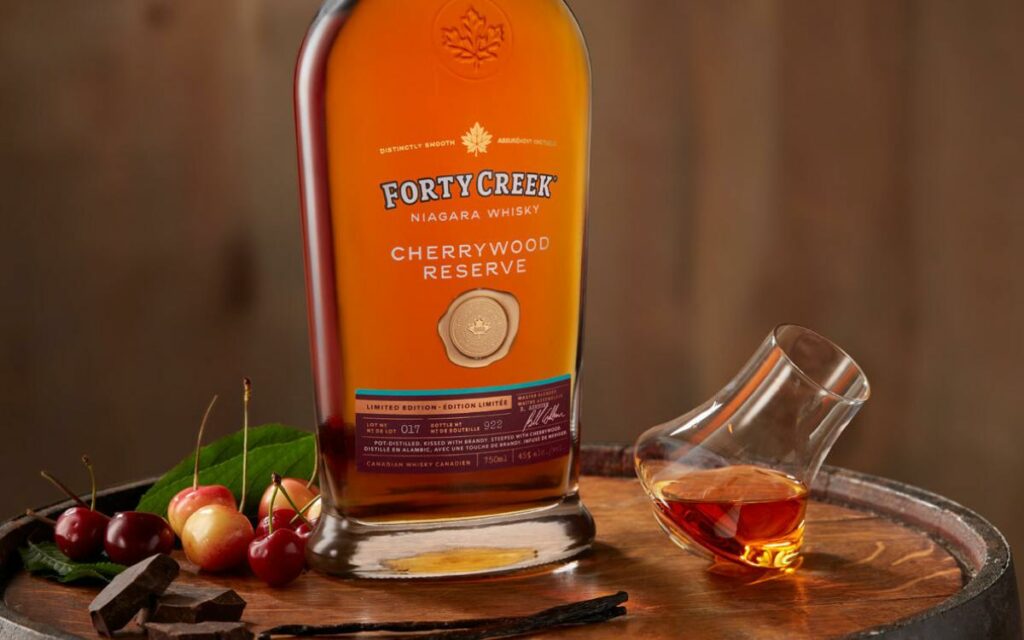 Forty Creek's Cherrywood Reserve Whisky won gold at the 2023 San Francisco World Spirits Competition. Photo credit: CNW Group/Campari Group Canada
Forty Creek Distillery is a multi-award-winning whisky maker located in the town of Grimsby.
Bill Ashburn is the Master Blender behind many of the distillery's innovations, including its limited release Cherrywood Reverse Whisky. 
"I have always been very interested in the relationship between whisky and wood. And in particular, the different treatments with oak," explained Ashburn, who was born and raised in Niagara and entered the whisky business 36 years ago.
"From here, the thought process became: if we're producing Niagara whisky, how can we tie that into Niagara?"
That's where one of Niagara's most famed fruits, cherries, came in. 
"Considering the quintessential nature of cherries, and in this regard, especially sour cherries to Niagara, I saw a real opportunity to work with cherrywood," Ashburn told The Niagara Independent.
"The aroma is a slight essence of cherry, but the cherry really becomes apparent in the finish of the whisky… the tartness." 
"People forget that, although we love sweet cherries, it is sour cherries that we put in our favourite cherry pies!" 
Those interested in learning more about Cherrywood Reserve, Forty Creek, or the work of Master Blender Bill Ashburn are invited to visit Forty Creek's website.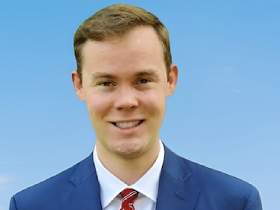 Nick Redekop completed his Honours Bachelor of Arts Degree in Labour Studies at Brock University. He has previously served in municipal and federal politics. In his free time, Nick enjoys following sports, taking part in outdoor activities, and reading biographies. Nick resides in Niagara Falls