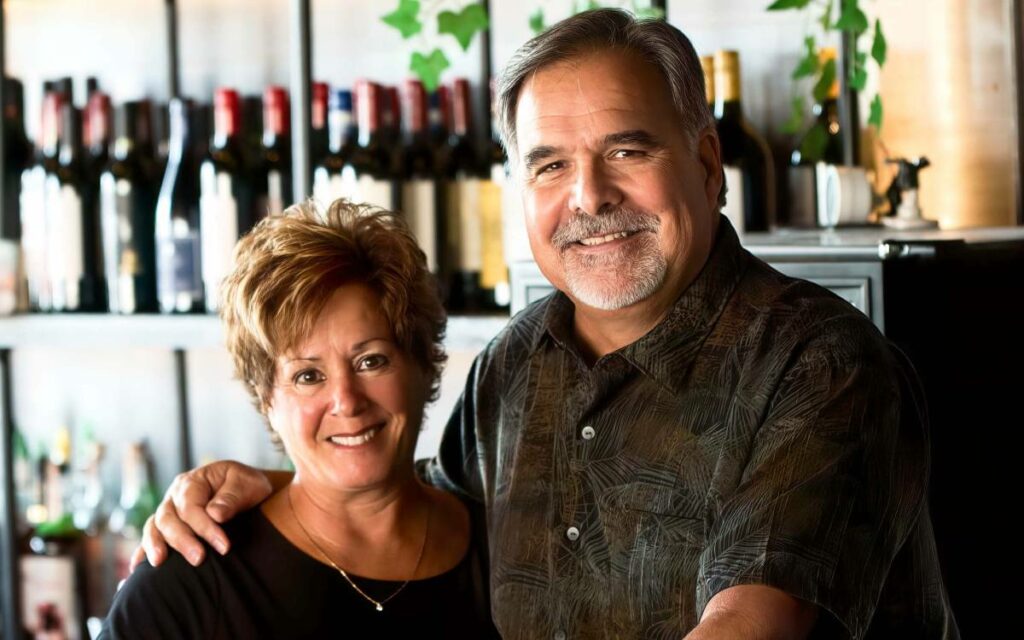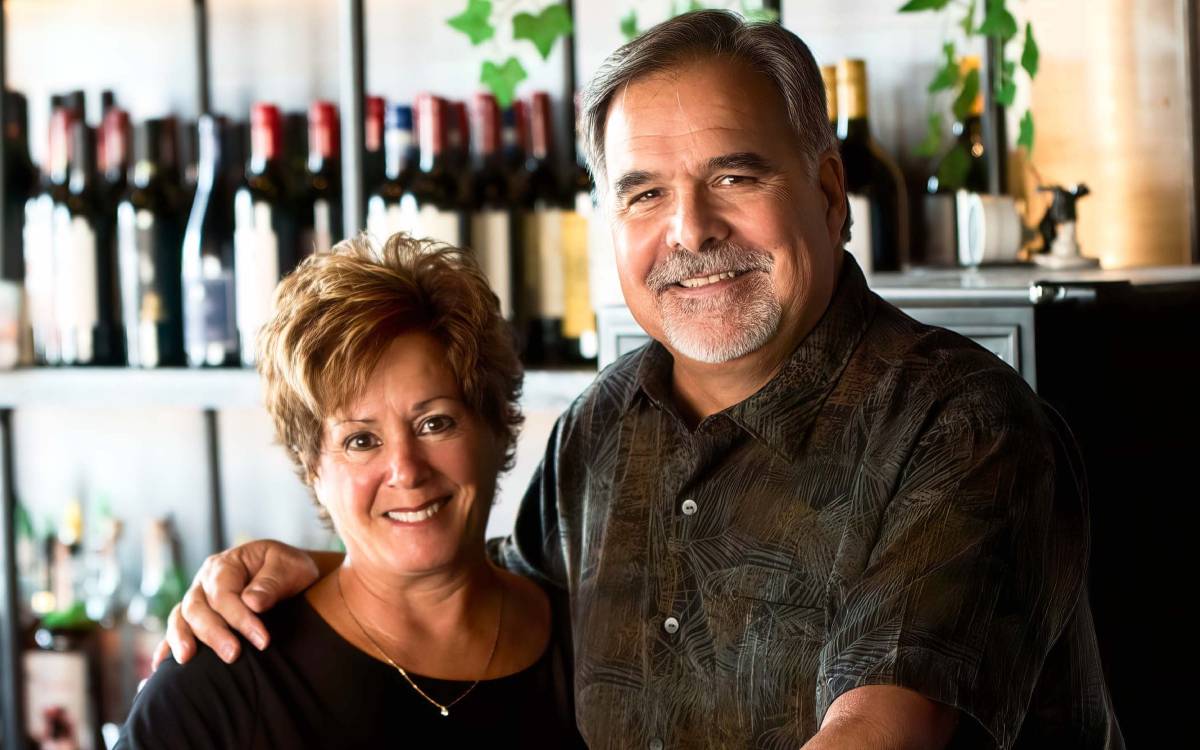 In representing the Ontario PCs in Niagara, Davies (pictured with wife Monica) joins incumbent MPP for Niagara West Sam Oosterhoff, businessman, philanthropist, and two-term Niagara Falls regional councillor Bob Gale, as well as two-term St. Catharines city councillor and longstanding community volunteer Sal Sorrento. Supplied photo. 
Last week, the Ontario PC Party announced its fourth and final Niagara candidate for the Ontario 2022 election. 
Representing the blue banner in Niagara Centre will be Port Colborne businessman and community builder Fred Davies. 
Davies is the founder of numerous local businesses across a variety of industries, including, most notably, San Marco's Ristorante and Breakwall Brewing Company in Port Colborne.
"My experience and perspective is based on building real businesses and being involved in my community for decades," Davies said in a LinkedIn post following the announcement. 
"I know the real struggles of growing a business – what it means to employ real people, meet payrolls in difficult times, and managing through economic crisis." 
After earning a degree in political science and government from Brock University, Davies spent the first years of his career as a legislative and executive assistant on Parliament Hill, working across three governments. 
He returned home to Niagara to take up the role of Port Colborne's first-ever economic development officer in the mid-1980s. 
The ambitious Davies was instrumental in helping kickstart the diversification of Port Colborne's strictly industrial economy to include a recreational base – a process that continues to this day.
Outside of work, Davies has been and continues to be a member of several boards and local volunteer organizations, including the Rotary Club, Roselawn Centre for the Arts, Pathstone Mental Health, Niagara Health System Foundation, and Bridges Community Health. 
Davies served two terms as a school board trustee, first getting elected in 1994, and then again in 1997. 
He's served as president of the Niagara Business and Innovation Fund for close to 23 years.
Davies ran for mayor in Port Colborne in 2014, earning 33 per cent of the vote and finishing a respectable second place behind well-known, long-time former MP John Maloney. 
In June, Davies will face off against incumbent NDP MPP Jeff Burch, who squeaked by previous PC candidate and current Niagara Parks chair April Jeffs in 2018, as well as Ontario Liberal candidate Terry Flynn, a retired paramedic and long-time Niagara-on-the-Lake town councillor. 
Also on the ballot for the riding – which consists of Port Colborne, Welland, Thorold, and part of south St. Catharines – will be Michael Madzarevic from the None of the Above Party. 
The Ontario Green Party and New Blue Party have yet to nominate a candidate.
According to the electoral prediction website 338Canada, Niagara Centre is currently a "toss up" between the PCs and NDP.