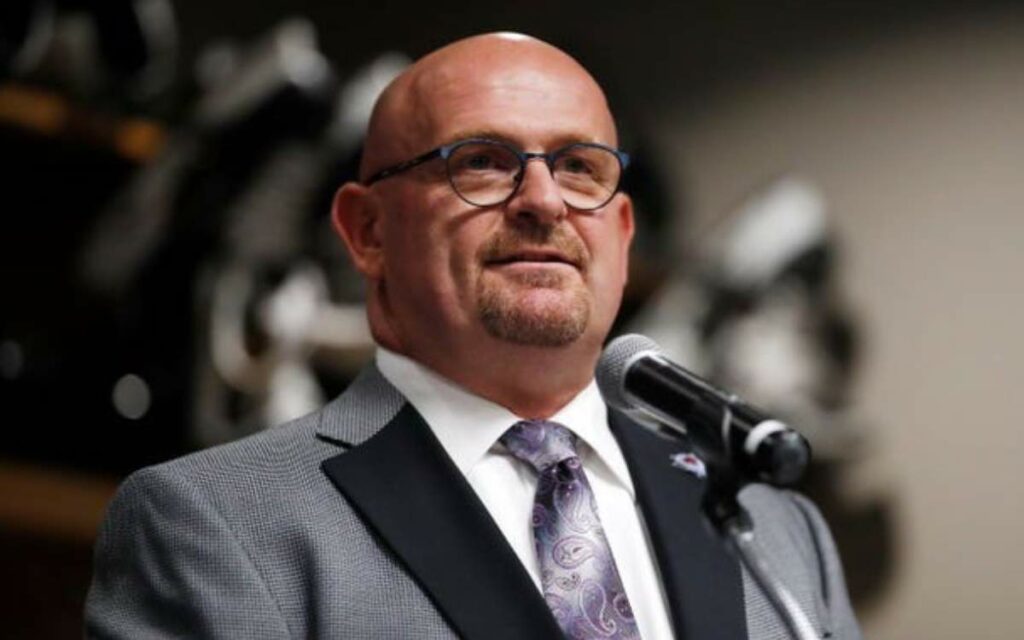 Arizona Coyotes GM has called St. Catharines home since 1996. Photo credit: AP
Over the years, The Niagara Independent has featured NHL players and coaches that call the region home, but Niagara's reach in the top professional hockey league in the world goes far beyond the ice and the bench. 
From scouts to trainers, Niagara is home to many in the game of hockey.
Alan Hepple is full testament to that. 
The 59-year-old, who calls St. Catharines home, is the Director of Pro Scouting for the Arizona Coyotes. 
But get this, he's also one of three current or former NHL members that were born in the United Kingdom that have ties to the City of St. Catharines.
Former St. Catharines Saint (AHL – American Hockey League) Toronto Maple Leaf and long-time NHLer Steve Thomas was born in Stockport, England, and believe it or not was not drafted into the National Hockey League. He went onto play almost 500 NHL games after signing as free-agent with the Maple Leafs.
Former Niagara IceDog, and first round draft pick of the then Phoenix Coyotes (now Arizona Coyotes), is a native of Guildford, England. 
The IceDogs call Meridian Centre in downtown St. Catharines home. 
Hepple, a New Jersey Devils draft pick, was born in Blaydon, England. 
"Ya that is cool," Hepple said with a smile recently on the Niagara Sports Report on Newstalk 610 CKTB. 
"I knew Stumpy (Steve Thomas), but I didn't know Brendan was born over there.
You see all of these guys that have played that have kids born all over the world now."
After his playing career ended, Hepple spent one season coaching in Utica, New York before jumping into scouting.
"You know what? It fell into my lap," said Hepple. "I was always thinking I wanted to coach, but I was actually talking to Barry Trotz who was leaving Maine (in the AHL) to become the head coach of the Nashville Predators, and he said 'have you ever thought about scouting?'
I went and had an interview, and 25 years later I'm still scouting.
I love it. I love what I do, I love my job, I love to get to work from home, I get to travel, and I get to watch hockey games for a living.
It's kind of special."
Hepple has worked with the aforementioned Coyotes and Predators organizations, as well the Colorado Avalanche. 
Many people involved in the game of hockey want to somehow stay in the game, whether it be coaching or managing, or in the case of Hepple – scouting. 
His advice:
"It's get out and see games. Go to junior games. Get a feel for the game. 
You might be starting out part-time scouting with the junior team, that's a lot of work too, I give a lot of credit to the IceDogs scouts and the guys in the CHL because that's a tough gig.
I was lucky enough to go right from part-time to the NHL."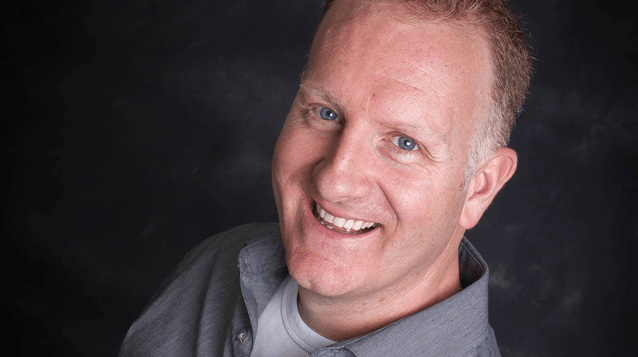 Rod Mawhood is a lifelong Niagara native who has had the pleasure of working in all three mediums – Radio, Print and TV – for over 20 years. His first announcing gig was with the then St. Catharines Stompers. Since then he's worked in radio and TV in Toronto, and currently is the announcer for the Niagara IceDogs and Niagara River Lions.
Rod also covers the Buffalo Bills for FOX Sports and the Buffalo Sabres for NBC Sports.