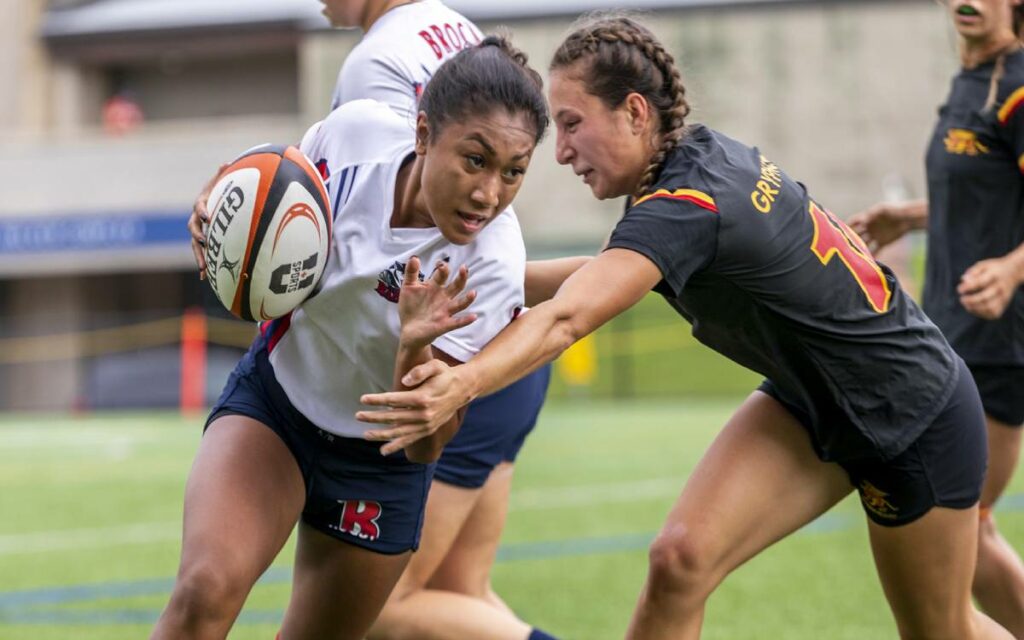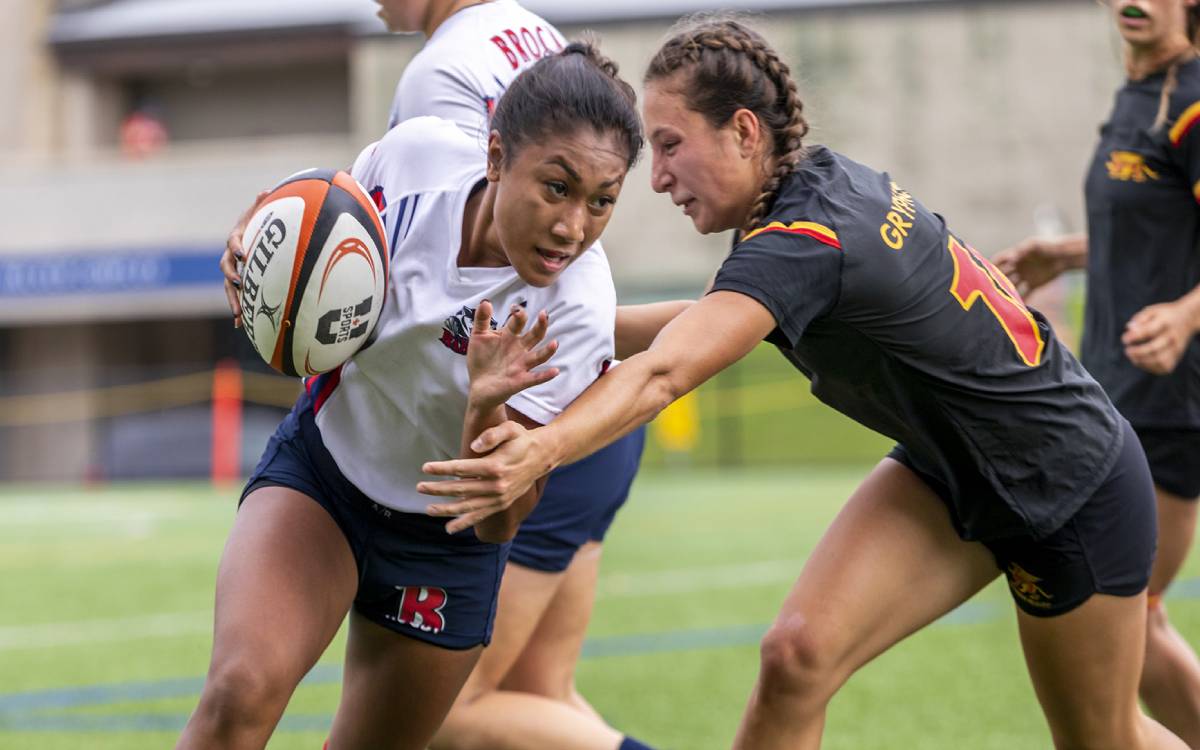 Brock women's rugby winger Loramhel Mateo. Photo: Brock University
There's not many people in Canada that can say the first sport they tried was rugby. But Niagara Falls native Lora Mateo is one of those people.
"All my cousins were older than me, and they hyped up the sport so much, and I needed something to do during high school and they recommended rugby and the first tryout I ever did, it was something I fell in love with," Mateo explained.
That tryout at St. Michael High School in the Falls started a journey for Mateo that could one day be made into a movie.
From Niagara Falls, Mateo would take her rugby talents to Mohawk College in Hamilton. That's when she also started playing club rugby for the Niagara Wasps here in the Region.
From there it was on to Brock University and varsity rugby with the Badgers.
Mateo's speed was a natural gift that presented itself well on the rugby pitch as she began her career playing wing and fullback.
However, most recently she's taken up the position of scrum half and it's one Mateo hopes to stick with.
"At first it (playing scrum half) made me super nervous because I went from being winger, which was basically catch and run, but with scrum half you kind of have to be all over the place and be a little smarter with the different plays," said Mateo. "If you're not there at every single breakdown you're slowing down the play. I prefer scrum half, definitely."
Mateo's playing career on this side of the pond came to a crashing halt with the shutdown of sports due to COVID-19, but as is the case with most sports, and life in general these days, the use of video has become so important.
And in the case of Lora Mateo, perhaps life changing.
"With the pandemic our Brock coaches recommended one way to keep intact with our rugby knowledge was to watch rugby, so while I was watching different matches on YouTube I stumbled upon some Asian rugby and it made me curious 'I wonder if Team Philippines has a team?' – and when I googled and found their website I was shocked and super happy," Mateo said.
Talk about being proactive, guess what Mateo did next?
She put together highlights from her Brock Badger, Mohawk College and Niagara Wasps games and sent them off hoping someone from Team Philippines or the Lady Volcanoes, as they're known, would take notice.
Notice they did.
"I registered, I made a video and submitted it, and a week later Jake Letts which is the CEO (Philippine Rugby Football Union)  contacted me and said he wanted to recruit me to play for Team Philippines," said the now joyous 23-year old.
Perhaps what Mateo said next rings true for a lot of people not only in Niagara but across the country.
"It means a lot. As a person who's always grew up in Canada this is an opportunity for myself to be more in touch with my Filipino culture.
Having that opportunity to represent my parents home country and home blood is such a huge honour. I just hope I make them proud."
They're proud already, Lora.
Mateo's journey continues when she flies out to the Philippines later this year.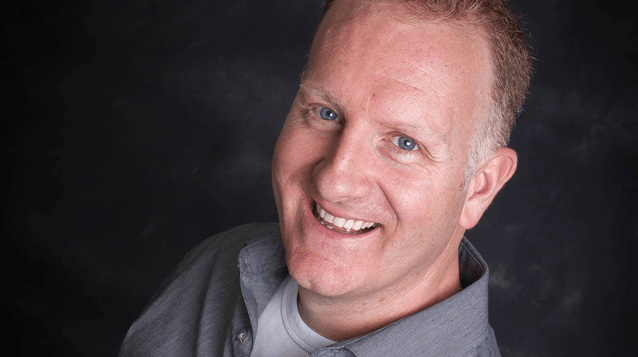 Rod Mawhood is a lifelong Niagara native who has had the pleasure of working in all three mediums – Radio, Print and TV – for over 20 years. His first announcing gig was with the then St. Catharines Stompers. Since then he's worked in radio and TV in Toronto, and currently is the announcer for the Niagara IceDogs and Niagara River Lions.
Rod also covers the Buffalo Bills for FOX Sports and the Buffalo Sabres for NBC Sports.