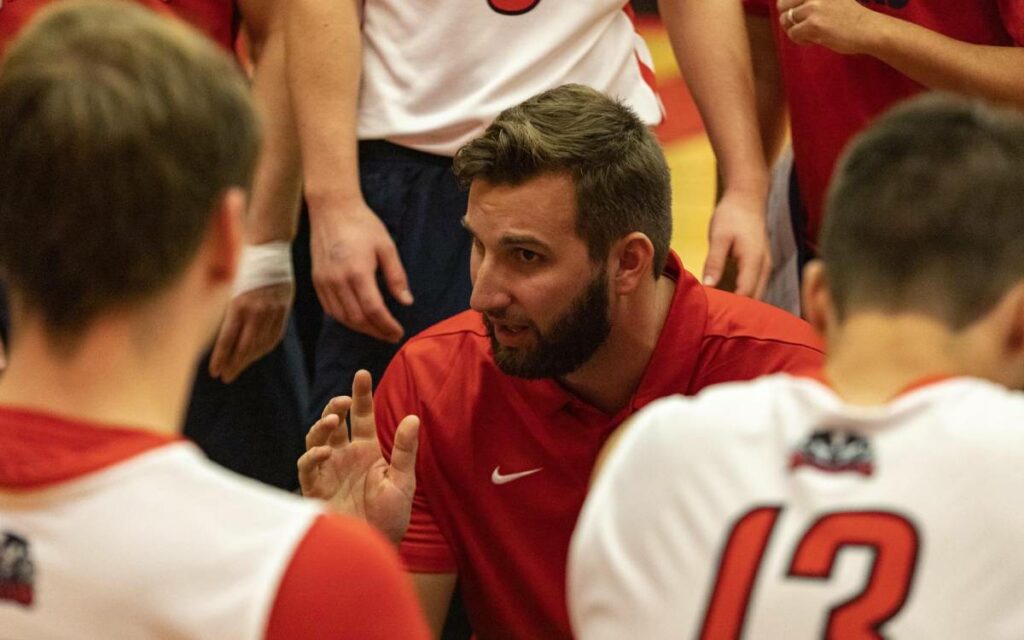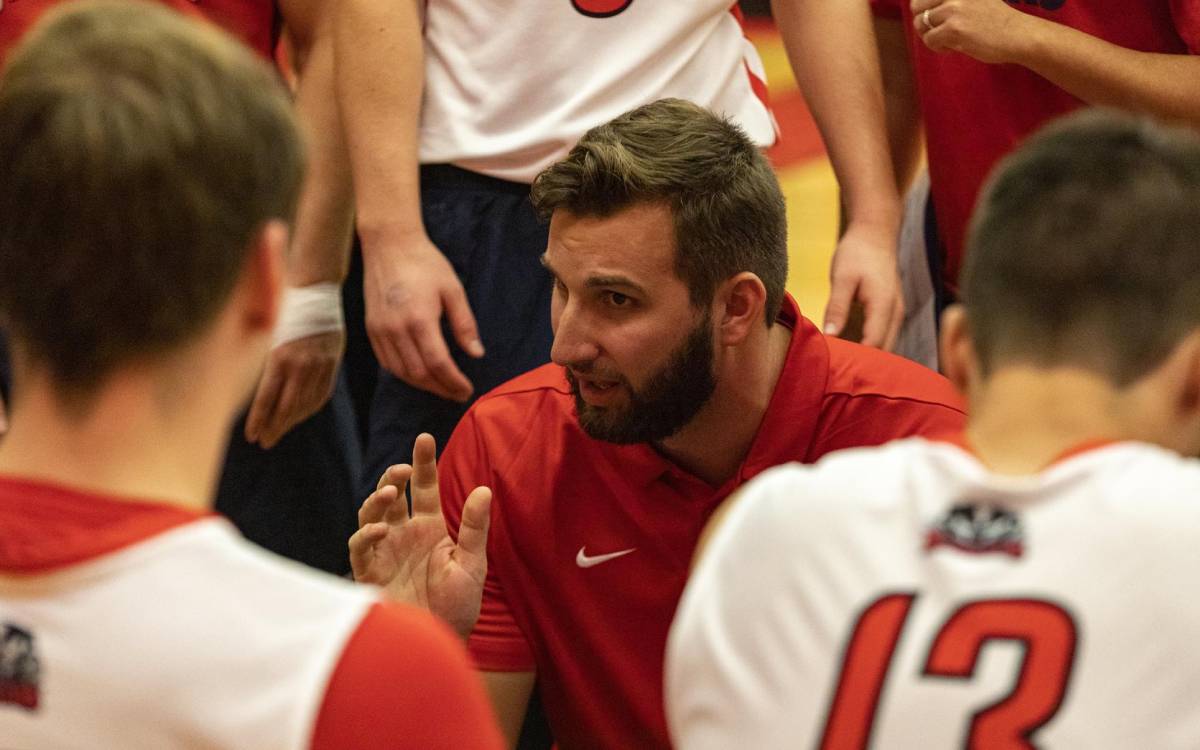 Matthew Ragogna. At 27, the Brock University men's volleyball coach is the youngest coach in all Canadian university sport. Photo credit: Brock News/Stephen Leithwood
Coaches across Niagara, the province in fact, have all become zoom-meeting masters over the past year or so.
The COVID-19 pandemic has meant different times in the world of sports.
For Matthew Ragogna, it's been no different.
Ragogna is not only the head coach of the Brock Badgers men's volleyball team, he's also the technical director of the Niagara Rapids Youth Volleyball Program and works with Team Ontario. Recently, he added 'Youth Life Coach' to his resume.
"I've mastered Zoom, Life Size, Microsoft Teams, you name it, I've been around the world this past year," said the 27-year-old, and youngest volleyball coach in Canadian University Sports (U-Sports).
Ragogna knows the impact the pandemic has had on young athletes and youth alike. Interestingly enough, almost half of the 350 players involved with the Niagara Rapids are girls from grade 6 to 12.
"I definitely feel for youth athletes at this time. Not only did they lose their high school season for all sports, but at the club level as well."
And that's where Ragogna's youth life coaching ties in.
He started Niagara Youth Life Coaching about four years ago, and these surreal times just add to why his latest endeavor is so important.
"It's been a great business and journey for me," Ragogna explained. "It's a great way to connect with youth athletes, actually just youth in general, maybe not on the athletic side.
Working with kids as young as 12, and even in university now, that focus on a wide range of topics from time management, to self-confidence to leadership qualities, and across the board.
It's been nothing but an amazing experience. I've been able to work with about 55, 60 individuals – one on one sessions.
It's been an amazing experience to see where some of these kids have kind of changed their life and made a different path for themselves."
So whether it's coaching volleyball on the court or life off it, Matthew Ragogna continues to give back.
For more information on the Brock Badgers visit gobadgers.ca
The Niagara Rapids Volleyball club is one of the largest in the province, featuring 29 teams. It can be found at rapidsvolleyball.ca
And to find out more about Ragogna's youth life coaching, visit niagarayouthlifecoaching.com
Here is one mother's testimonial on Matt's work with her son:
"Matt came into our life at a critical point for my son. He was dealing with disappointment and overall trust issues.
Working with Matt freely gave him the confidence to progress being the young man he wanted to be.
Today my son is happy, confident, goal-oriented, and content; his experience with Matt through the life coaching program has been massive for his overall growth and development as a young teen!
– Andrea"
As Ragogna likes to say, "why be bored when you can always be challenging yourself?"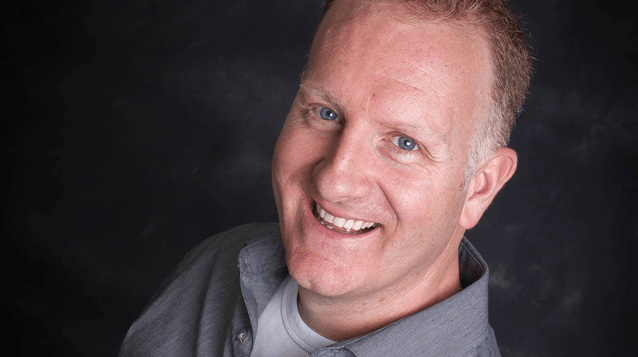 Rod Mawhood is a lifelong Niagara native who has had the pleasure of working in all three mediums – Radio, Print and TV – for over 20 years. His first announcing gig was with the then St. Catharines Stompers. Since then he's worked in radio and TV in Toronto, and currently is the announcer for the Niagara IceDogs and Niagara River Lions.
Rod also covers the Buffalo Bills for FOX Sports and the Buffalo Sabres for NBC Sports.