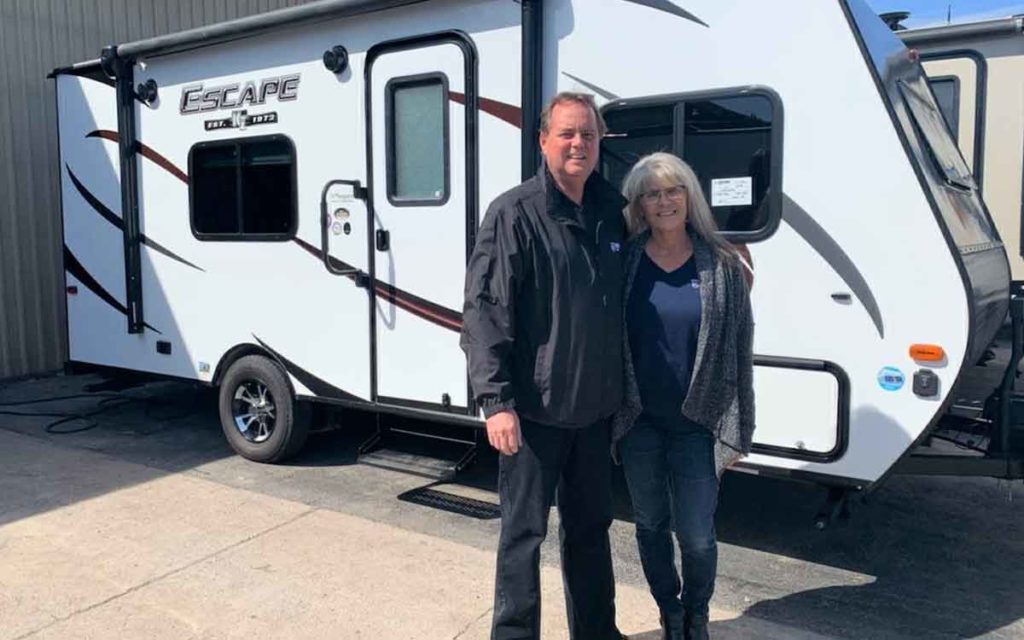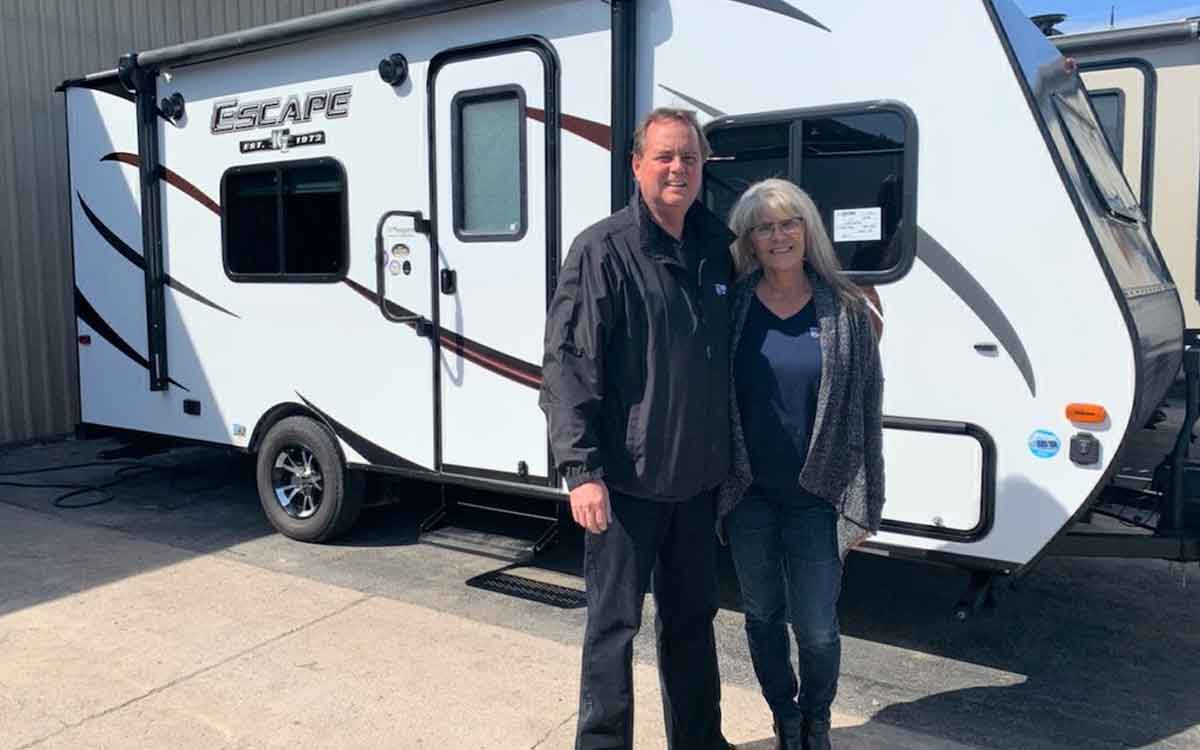 Niagara Trailers Inc. owner John Petrie and his wife Anna beside one of the trailers that will be delivered to the home of a frontline healthcare worker in isolation. Supplied photo.
Niagara businesses continue to be financially hammered from the COVID-19 pandemic but that doesn't stop them from continuing to step up to the plate and help their community fight back against the virus.
Frontline healthcare workers are not only putting their lives on the line caring for the sick but in many cases are also forced to be separated from their families to protect their loved ones. When John Petrie, owner of Niagara Trailers, heard about this he knew there was something his company could do; lend out RV's so that those on the frontlines could come "home" and yet still be isolated.
Despite Petrie's business coming to a halt and most of the staff having to be laid off, the Niagara company has been delivering about four trailers a day free of charge to the homes of nurses and police officers. When asked why he decided to do this, Petrie said, "They are doing more for us than we are for them," referring to frontline workers. "It's crazy times we are living in. These people have to be isolated. Some of them were having to stay in hotels. At least now they can see their families."
Two Niagara Trailer employees have volunteered their time to come back to work to help with the project. One employee gets the trailer ready and the other delivers it. Petrie said the people who have received trailers have been incredibly grateful. "One nurse I spoke with on the phone just couldn't believe it and she started crying and had to hand the phone to her husband."
While he'd like to lend a trailer to every healthcare worker who is in isolation, Petrie said he only has about 30 good quality used trailers that are big enough for someone to live in while they are in isolation. He said they are mostly delivering trailers that are18 to 24 feet and each one is in very good condition. "It's not for everyone. It's not easy to live in a trailer," explained Petrie. Niagara Trailers has delivered the trailers to frontline workers all across Niagara including Port Colborne, St. Catharines, Fort Erie and Thorold.
While Petrie said they've always prided themselves on being a locally focused company helping charities where they can, he's never seen anything like this. "I look out my office window onto York Road and not a car has driven by. Usually it's very busy in the middle of the day."
While Petrie and his team do their best to help nurses, police officers and others who have to remain isolated from their families, his own business, like so many others, has taken a hit. "Business came to a halt. Usually we are delivering six to nine trailers a day this time of year. It was a strange day to see your employees leave knowing they won't be back for a while."
Petrie said that he hopes to be open again around the first of May but "nobody has a crystal ball, that's for sure." At the peak of their season Niagara Trailers employs about 50 people. He said his customers have been very understanding.
In the meantime Niagara Trailers will continue to provide as many trailers to frontline healthcare workers as possible so the brave men and women putting themselves at risk every day can at least see their loved ones when they get home; Even if it's from the driveway.
"We're just trying to help where we can."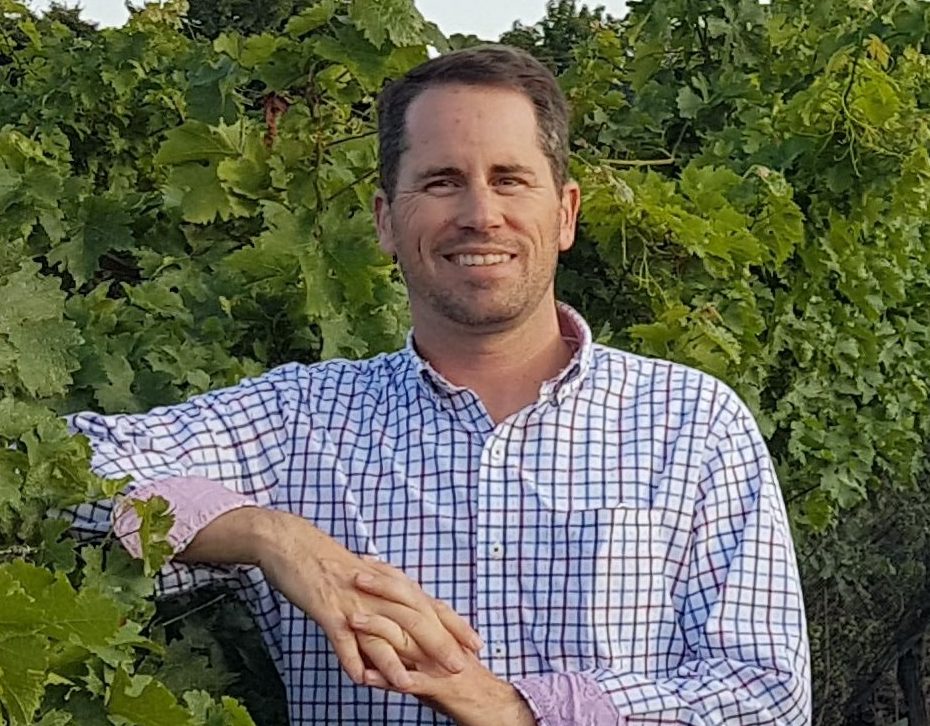 Kevin has spent over two decades as a public relations professional in a variety of sectors including professional sports, the arts, industry and healthcare.  After tiring of the daily commute to Toronto he returned to Niagara and launched The Niagara Independent, an online news source published twice weekly.
He is a graduate of Brock University, Niagara College and the Richard Ivey School of Business. He was named one of Niagara's 40 Under Forty in 2005.
Kevin is most proud of his twin daughters. He is also a triathlete and four-time Ironman finisher.