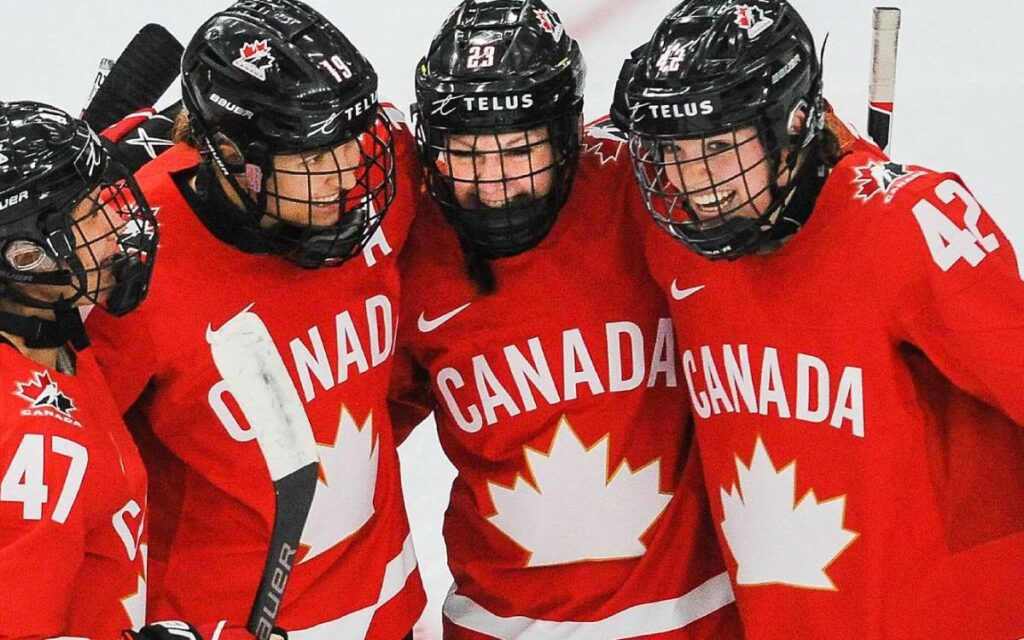 Niagara Falls one of six cities chosen to host pre-tournament games. Photo credit: Getty Images/Derek Leung
With less than two weeks until puck drop at the 2023 International Ice Hockey Federation (IIHF) Women's World Championship, Hockey Canada and the Ontario Women's Hockey Association (OWHA) have unveiled the pre-tournament schedule and training camp locations for competing teams ahead of game start on April 5.
Niagara Falls has been chosen among six cities across southern Ontario that will play host to seven pre-tournament games featuring all 10 competing federations from March 29–April 2.
And the Honeymoon City will feature Team Canada's only game, as the Red and White face Finland on April 1 at the Gale Centre.
"The pre-tournament games provide a great opportunity to share our love of hockey and Canadian hospitality by welcoming these exceptional athletes to Ontario," said Fran Rider, president and chief executive officer of the Ontario Women's Hockey Association. 
"Games will be exciting, provide inspiration to young girls and others in the various communities and will support the growth and development of the game at local levels."
Canada's National Women's Team will also hold its pre-tournament camp at the Gale Centre, which will also play host to Finland. 
Brianne Jenner, who grew up and played her minor hockey in St. Catharines, is the lone local connection on the Canadian roster. 
Hockey Canada and the OWHA recognized and thanked the Province of Ontario for providing $500,000 in funding support for the 2023 IIHF Women's World Championship. 
"The Ontario government is proud to support the 2023 IIHF World Women's Championship – a premier event that draws visitors to our province, stimulates economic activity in local communities and showcases Ontario as one of the best places to train, compete and excel in sport," said Neil Lumsden, minister of tourism, culture and sport. 
"Congratulations to the world-class athletes whose skill and determination inspires everyone who shares a love of the game. I would like to thank Hockey Canada, the Ontario Women's Hockey Association, the IIHF and the City of Brampton — as well as the organizing committee, coaches, officials and volunteers — for their ongoing efforts to make this event a success."
Recent editions of the IIHF Women's World Championship hosted in Canada have brought significant economic impact to the host provinces. British Columbia (2016) benefited from $7.4 million in economic impact throughout the province, with $6.2 million being generated in Kamloops alone. Ontario (2013) was even more successful, bringing in $14.3 million to the province, of which $8.8 million occurred in Ottawa. 
As with all IIHF events hosted in Canada, a legacy plan for the profits of the 2023 IIHF Women's World Championship will support grassroots women's hockey initiatives across Ontario through the Ontario Women's Hockey Association and throughout Canada.
Niagara hockey fans interested in attending the Canada vs. Finland game at the Gale Centre can purchase tickets at Gale Centre's Box Office in advance for $20 per ticket (includes tax).
Gale Centre Box Office Hours:
Monday to Friday, 7 am – 8 pm
Saturday, 12 pm – 8 pm
Sunday, 9:30 am – 5:30 pm
Visit HockeyCanada.ca for more details on the 2023 IIHF Women's World Championship.
In addition, Canada's pre-tournament game against Finland on April 1 will be livestreamed at HockeyCanada.ca. TSN and RDS, the official broadcast partners of Hockey Canada, will broadcast all 31 tournament games from the CAA Centre in Brampton, providing extensive coverage throughout the event.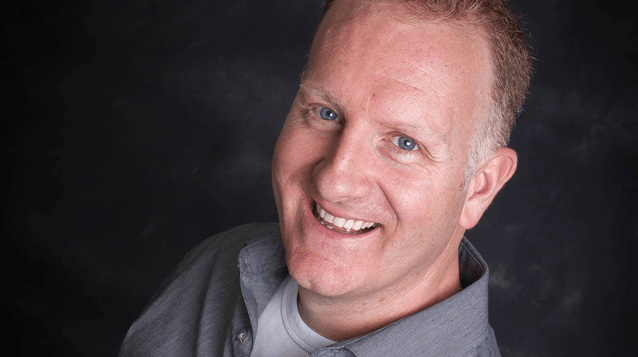 Rod Mawhood is a lifelong Niagara native who has had the pleasure of working in all three mediums – Radio, Print and TV – for over 20 years. His first announcing gig was with the then St. Catharines Stompers. Since then he's worked in radio and TV in Toronto, and currently is the announcer for the Niagara IceDogs and Niagara River Lions.
Rod also covers the Buffalo Bills for FOX Sports and the Buffalo Sabres for NBC Sports.