Thorold native Holden Garlent was drafted fourth overall in the recent National Lacrosse League draft by Saskatchewan.
Holden Garlent was quick with his answer when asked whom he thought of first when he donned a Saskatchewan Rush jersey and hat at the 2019 National Lacrosse League (NLL) draft in Philadelphia, Pennsylvania.
Garlent was drafted in the first round, fourth overall, by the Rush and is listed as a defense/transition player.
"I can't thank everyone enough, but definitely my mom and dad, they definitely came to mind," said the 23-year old former St. Catharines Jr. A Athletic who calls Thorold home.
"They've been there forever, and drove me to all of my practices and games, and it was nice to see the look on my mom's face and I know my dad would be pretty happy right now looking down."
Holden's father Robert passed away in February of 2014, and both he and older brother Hunter (who now plays professional hockey) have dedicated many of their sporting accomplishments to their late father.
As for Holden's journey to becoming a first round NLL pick – well it's been an interesting one.
The National Lacrosse League is the preeminent box (arena) lacrosse league in the world, and while Holden has played the box game he was technically drafted from field lacrosse, and Canisius College out of Buffalo, NY.
"I took Sports Management , explained Garlent. "I wasn't sure what I wanted to do, or wanted to pursue. But I took Sports Management and loved every second of it."
And here's where the former Fort Erie Meteor Jr. B player is turning back to hockey with the education he received south of the border.
"I would love to get into hockey. I love to watch it, more than I like to play it, and I would love to be a scout someday. Either an AHL (American Hockey League) or NHL team."
Garlent's immediate plan is to move out to Saskatchewan and represent the Rush as their 2019 first round draft pick at player appearances, and get ready for the upcoming NLL season which begins in December.
"I really pride myself on my speed and my smarts from the back end," Garlent said.
"I'm listed as a transition player and I score most of goals running up the floor, not staying on offense. I hope to score a goal here or there, but more importantly playing good strong defense, and keeping the ball out of our net before putting it in theirs.
I am hoping to go in and make an impact right away."
While his athleticism and experience speaks for itself, perhaps Garlent's message to the youngsters out there is even more impressive:
"Pick the sport that you love when you want to. You don't have to pick it when you're fifteen. I picked it when I was nineteen.
The door is always open, even if it's just a little crack – it can make a big impact in your life.
Being twenty-three years old I never thought that I would be going into my first year in the NLL. I'm so excited.
Keep working hard and good things will happen."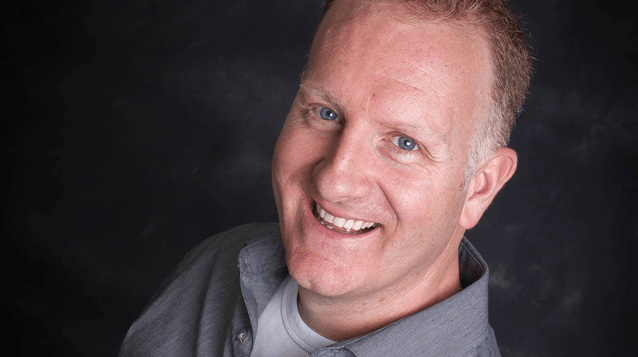 Rod Mawhood is a lifelong Niagara native who has had the pleasure of working in all three mediums – Radio, Print and TV – for over 20 years. His first announcing gig was with the then St. Catharines Stompers. Since then he's worked in radio and TV in Toronto, and currently is the announcer for the Niagara IceDogs and Niagara River Lions.
Rod also covers the Buffalo Bills for FOX Sports and the Buffalo Sabres for NBC Sports.