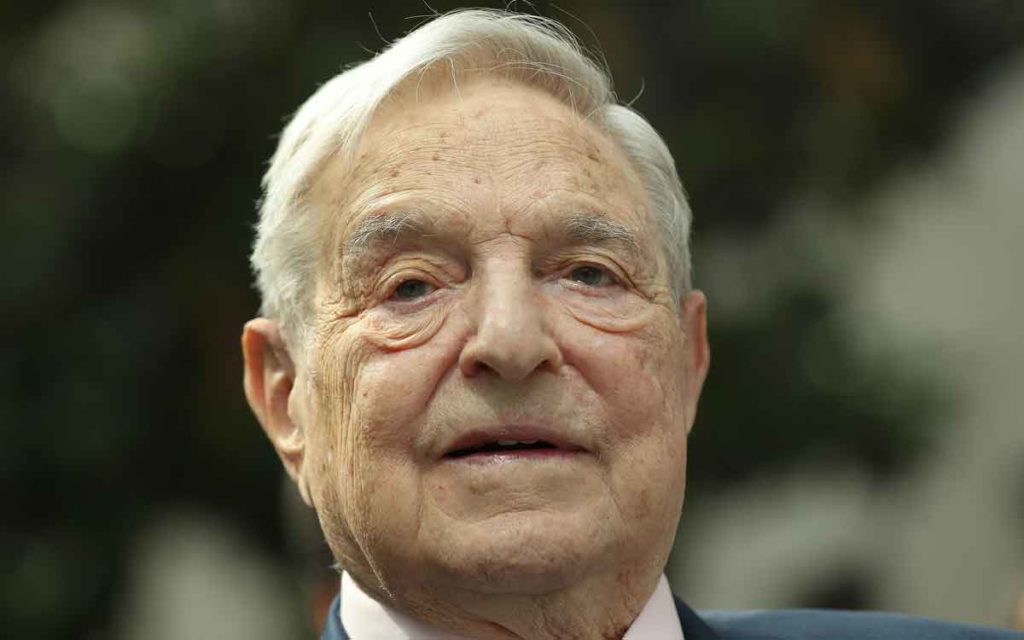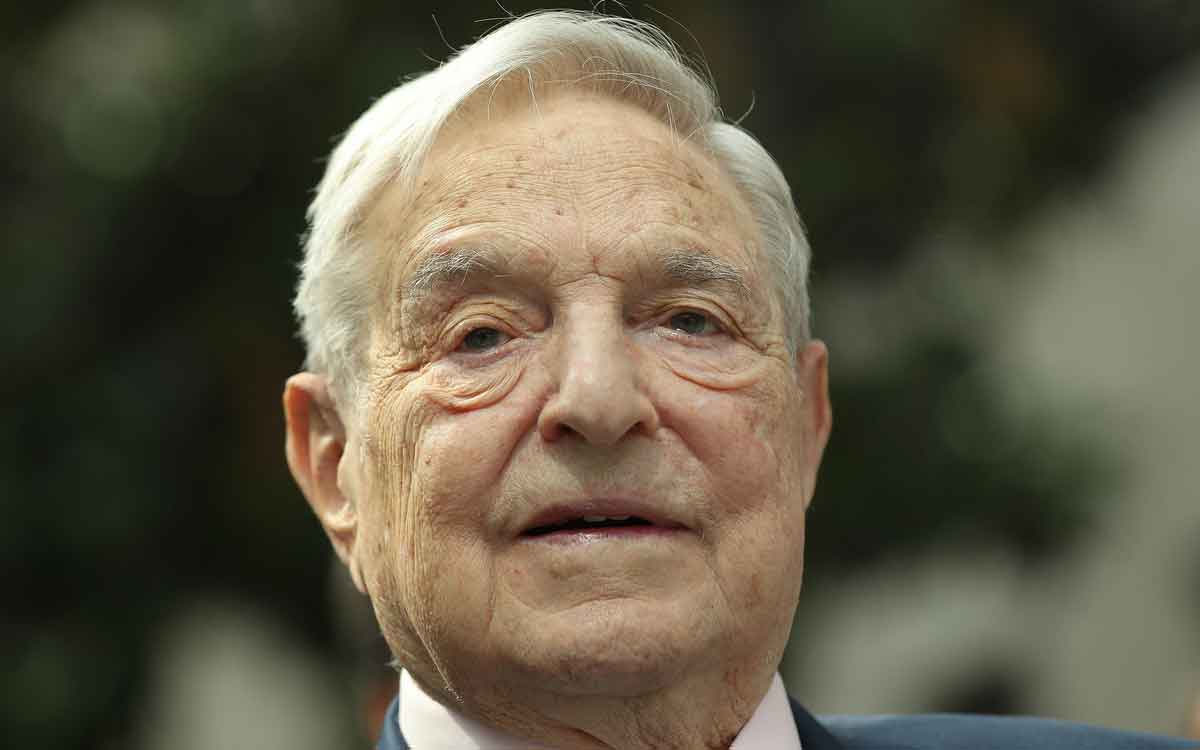 George Soros 4-part series reviews his life and achievements, beliefs and goals, and his ties and influence in Canada.
You could be a roughneck 100 kms outside of Fort McMurray, a Wet'suwet'en Nation member employed by Coastal GasLink, or even a backbench Liberal MP representing your Maritime constituents – and in all cases the forces that are driving Canadian policy decisions and impacting your life are obscured to you.
What is unknown to many is the influence of billionaire George Soros.
For a man who casts such a long shadow across our country, most Canadians are stumbling forward without any true sense of what the Soros world vision means for the future of Canada.
George Soros' "philanthropic" agency, the Open Society Foundations (OSF), funds hundreds of millions of dollars annually to advance a globalist agenda and the specter of a One World Government governed by the United Nations (U.N.). For the past 20 years, Canada has been pulled into the Soros vortex with the infiltration of OSF-funded lobby organizations and with his own recalibration of the Liberal Party of Canada. Since the election of the Liberals in 2015, the country has become an unfolding post-national experiment.
Ostensibly, Soros took control of Canadian policy with the electoral victory of the Liberals. It is well documented in the research of the Canada Decides Report to Elections Canada as well as investigative journalist Vivian Krause (https://fairquestions.typepad.com/rethink_campaigns/) that the 2015 election campaign is a textbook example of foreign influence on election results.
For Soros, defeating Stephen Harper was held out as an important pivot. Soros facilitated exchanges between U.S. Democratic backroom operatives and the Liberal Party campaign team and he channeled OSF funds into Tides Canada, an off-shoot to Soros' left-of centre American Tides Foundation. With Tides Canada financial support, organizations Leadnow and Dogwood spent millions of dollars and mobilized thousands of campaign workers to defeat Harper's Conservatives in a total of 40 ridings.
Ensconced in Ottawa with a majority four-year mandate, the Trudeau Government began to systematically transform the country's economic and societal fortunes into a Soros phantasm.
Central to the Liberal Government's agenda has been an unwavering commitment to global environmentalism and the reduction of carbon emissions. In its first budget, the Government introduced a punitive carbon tax (and a schedule to increase it) to attempt to meet a Paris Accord target by which Canadians will reduce global carbon emissions by less than half of one percent. Fast forward to today and Canadians are about to learn the second part of the Liberals' environmental agenda: subsidizing green industry projects. Gerald Butts was the architect of the Ontario Green Energy Program and now he is masterminding a national "Building Back Better" campaign to introduce government sponsored green programs, worth billions of tax-payers' dollars. Butts' green initiative is reportedly to deliver the post-coronavirus Canadian economy away from our rich, fossil fuel resources.
An anti-oil lobby has always been the core mission of the OFS-funded environmental causes. From the American lobbyists' first meetings in 2008 when they devised the "Tarsands Campaign," the environmental lobby has been relentless in smearing the reputation of the Canadian oil and gas industries. In a number of her articles, Krause surmises that 10 years and a half-billion dollar misinformation campaign on the Alberta oil sector has effectively turned many Canadians against the development of our country's energy resources.
Playing off this public opinion campaign, the Trudeau Government kneecapped the Canadian oil and gas industry by introducing debilitating legislation — Bill C-69 banning future pipelines and Bill C-48 banning Canadian oil bearing tankers on the West coast. Together, foreign lobbyists and the Trudeau Government have landlocked western Canadian oil and gas and prevented it from reaching international markets. Given that Canadian oil and gas exports accounted for more than $112 billion or 19 percent of Canada's total export revenue last year, this policy direction is nothing less than sabotaging the country's economy.
As an aside, Canada's financial standing has been directly impacted by the Trudeau Government's unbridled spending and its year-over-year deficit financing. Since 2015, this Government added approximately $80 billion to Canada's debt load. And now, with the splurge of coronavirus spending, Canadians have taken on another $343 billion of debt this year. This mountain of new debt will require financing by international bankers – and billionaires like George Soros are sure to capitalize on our indebted Nation.
Nowhere is Soros' direct influence on Canadian policies more evident than in the Trudeau Government's promotion of U.N. priorities, particularly the concept of "open borders." Early in the Liberals' mandate, they announced Canada had entered into a partnership with the U.N. and with George Soros to implement refugee sponsorship programs around the world. The Trudeau Government had introduced a new private refugee sponsorship program in 2016 and Soros looked for the program to be introduced into other countries. The U.N. program would expand private sponsorship criteria, encourage greater resettlement efforts for migrants, and advocate for refugee protection measures. The point person for Canada on this global initiative: Gerald Butts.
Since 2015, Canada has consistently been a champion of U.N. initiatives. Recall the celebrated tweet by PM Trudeau that Canada would welcome refugees crossing the United States border, stating that our country has open borders for all who wish to live here. Further to this, the Liberals have produced new immigration thresholds that align with U.N.-promoted targets and promise to bring in more than a million new Canadians in less than three years. They have also pushed forward the approval of the U.N. Declaration on the Rights of Indigenous Peoples, which was presented as legally non-binding for our country, yet today is being employed in Canadian courts. This Liberal Government has been a cheerleader of the U.N.'s climate change agenda and, recently, a staunch defender of the World Health Organization's response to the coronavirus pandemic.
Remarkably, in five short years the Trudeau Government has changed the character of the country – and their efforts have been ferried along with the affluence of George Soros. At the forefront of Canada's march towards a post-national state are Soros' disciples: Butts, Trudeau, Freeland, Carney, McKenna, Guilbeault, etc.  Canadians are now coming to recognize our worrisome situation: bankrupt finances with limiting means to generate new wealth, and laws and regulations that are increasingly adherent to U.N. agencies, their mandates and policies.
On August 12, Canadians have the opportunity to reflect on the man who is largely responsible for our new status in the world. George Soros turns 90 that day and his accomplishments around the world will undoubtedly be feted. His success is a testament to his life's influences: to his childhood experiences and his father who taught him that the end justifies the means; to his mentor Maurice Strong who coveted global control through the U.N.; to his tens of billions of dollars that have been used to bankroll a globalist agenda and undermine Nations' sovereignty; and, finally, to his ego and sense of "moral" righteousness in all world affairs.
On his birthday, Canadians will hear much about George Soros.
What will be most telling is who among us will still be singing and clapping after the smoke from the candles has cleared.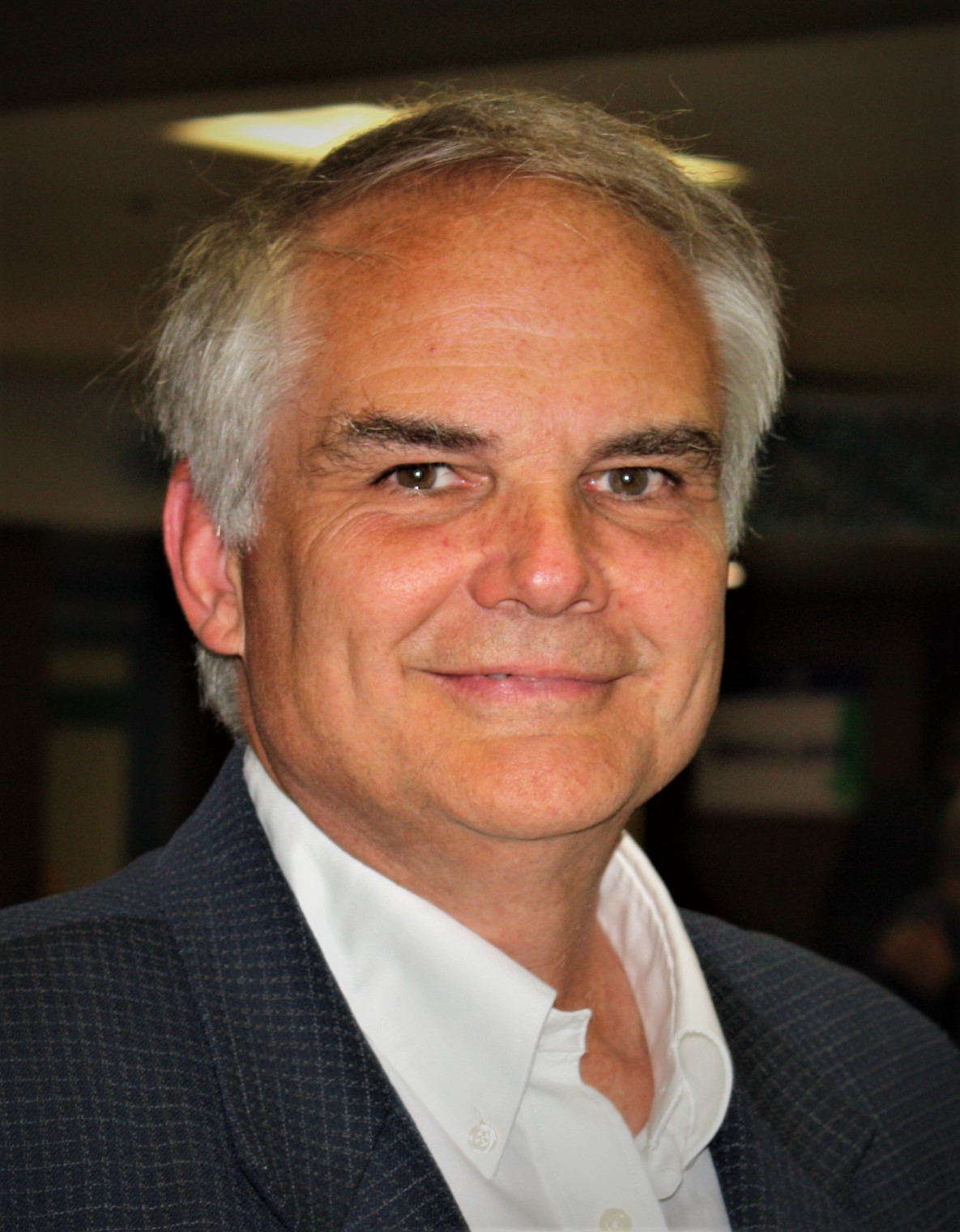 Chris George is an advocate, government relations advisor, and writer/copy editor. As president of a public relations firm established in 1994, Chris provides discreet counsel, tactical advice and management skills to CEOs/Presidents, Boards of Directors and senior executive teams in executing public and government relations campaigns and managing issues. Prior to this PR/GR career, Chris spent seven years on Parliament Hill on staffs of Cabinet Ministers and MPs. He has served in senior campaign positions for electoral and advocacy campaigns at every level of government. Today, Chris resides in Almonte, Ontario where he and his wife manage www.cgacommunications.com. Contact Chris at chrisg.george@gmail.com.